Paradise Cove Beach Cafe in Malibu, California has been one of the most successful restaurants in Malibu and Los Angeles overall for nearly 20 years. Paradise Cove is unique since it's the only restaurant in California located on it's own private cove with it's own pier. The views from this restaurant are stunning.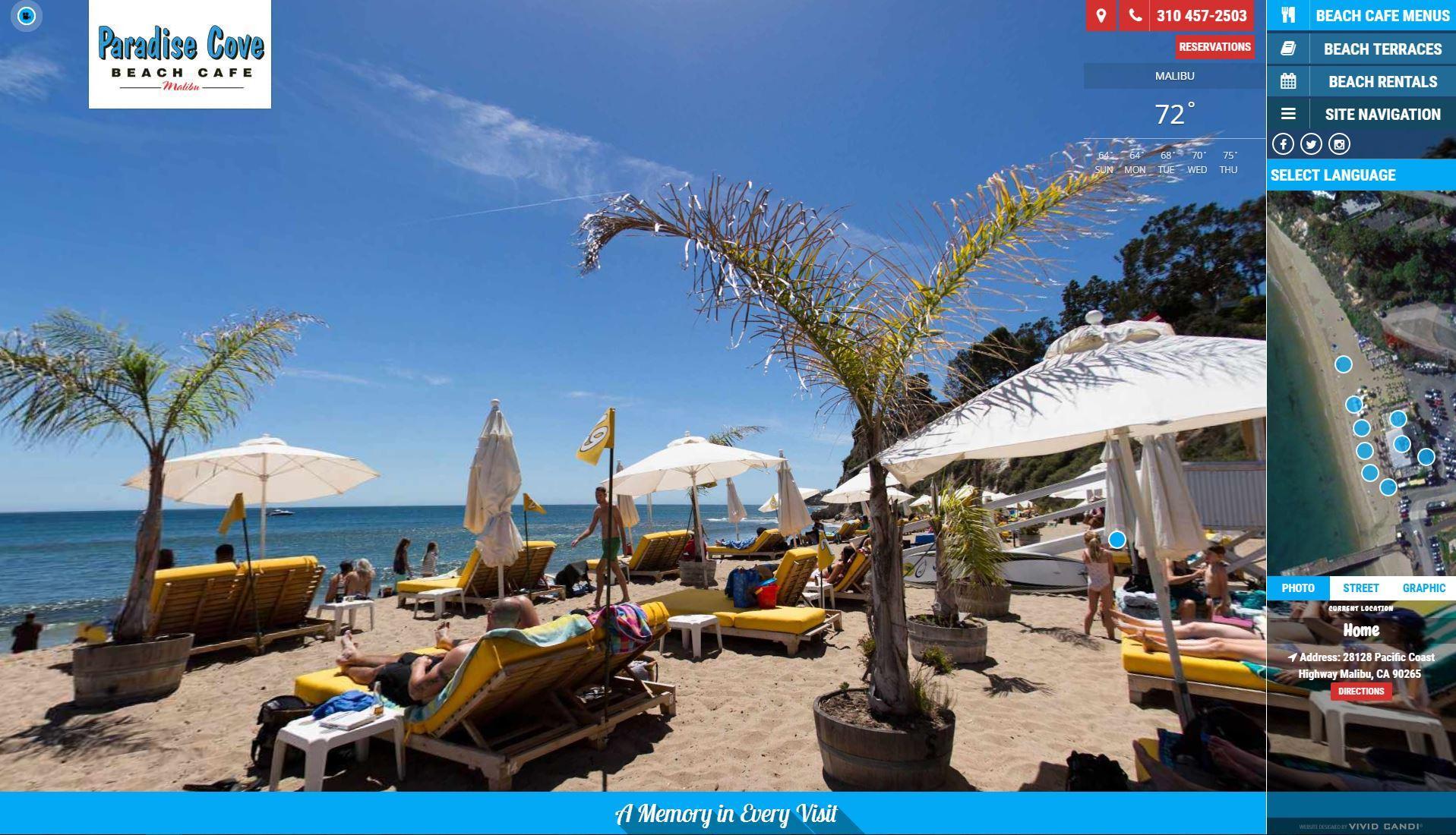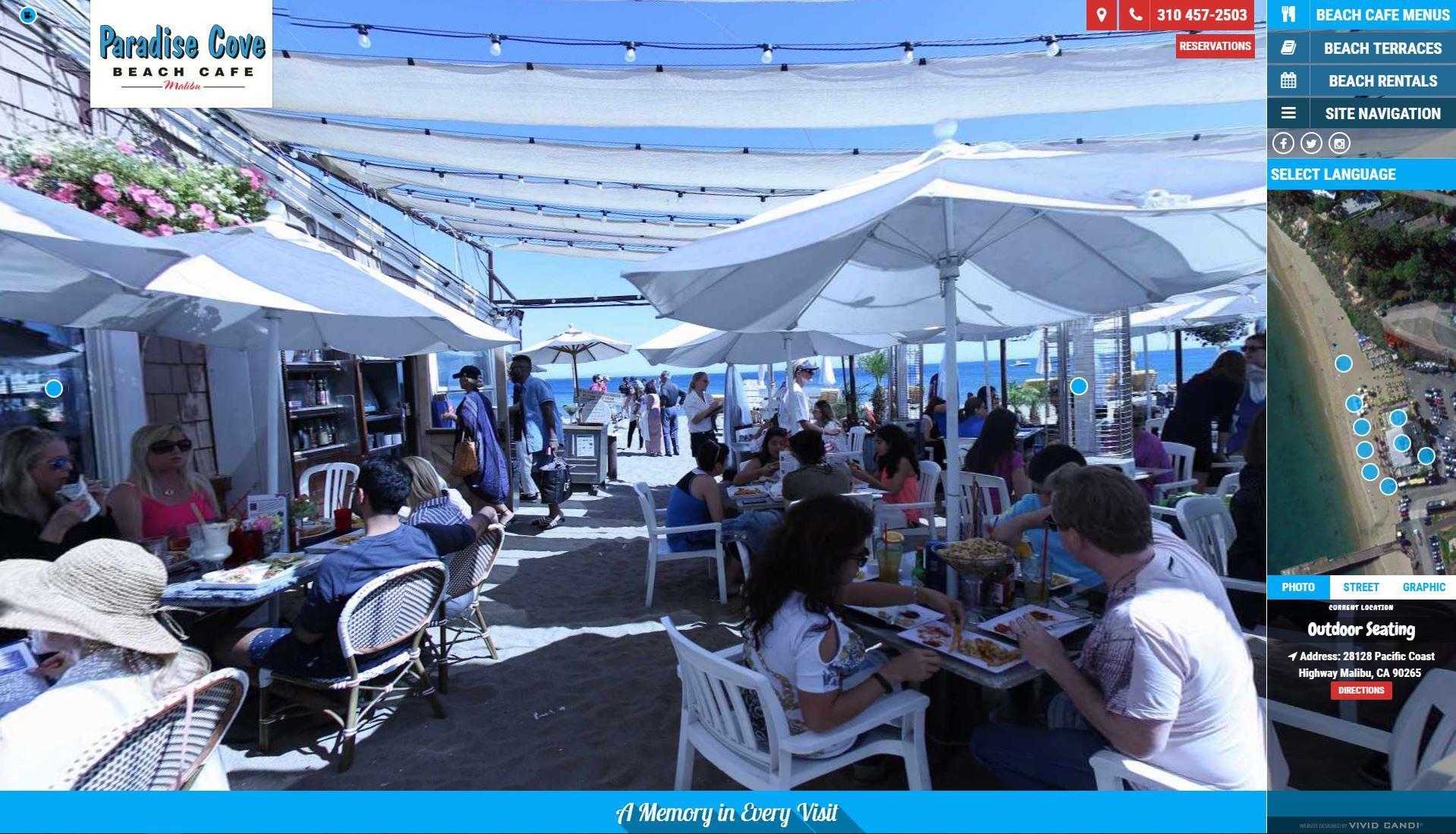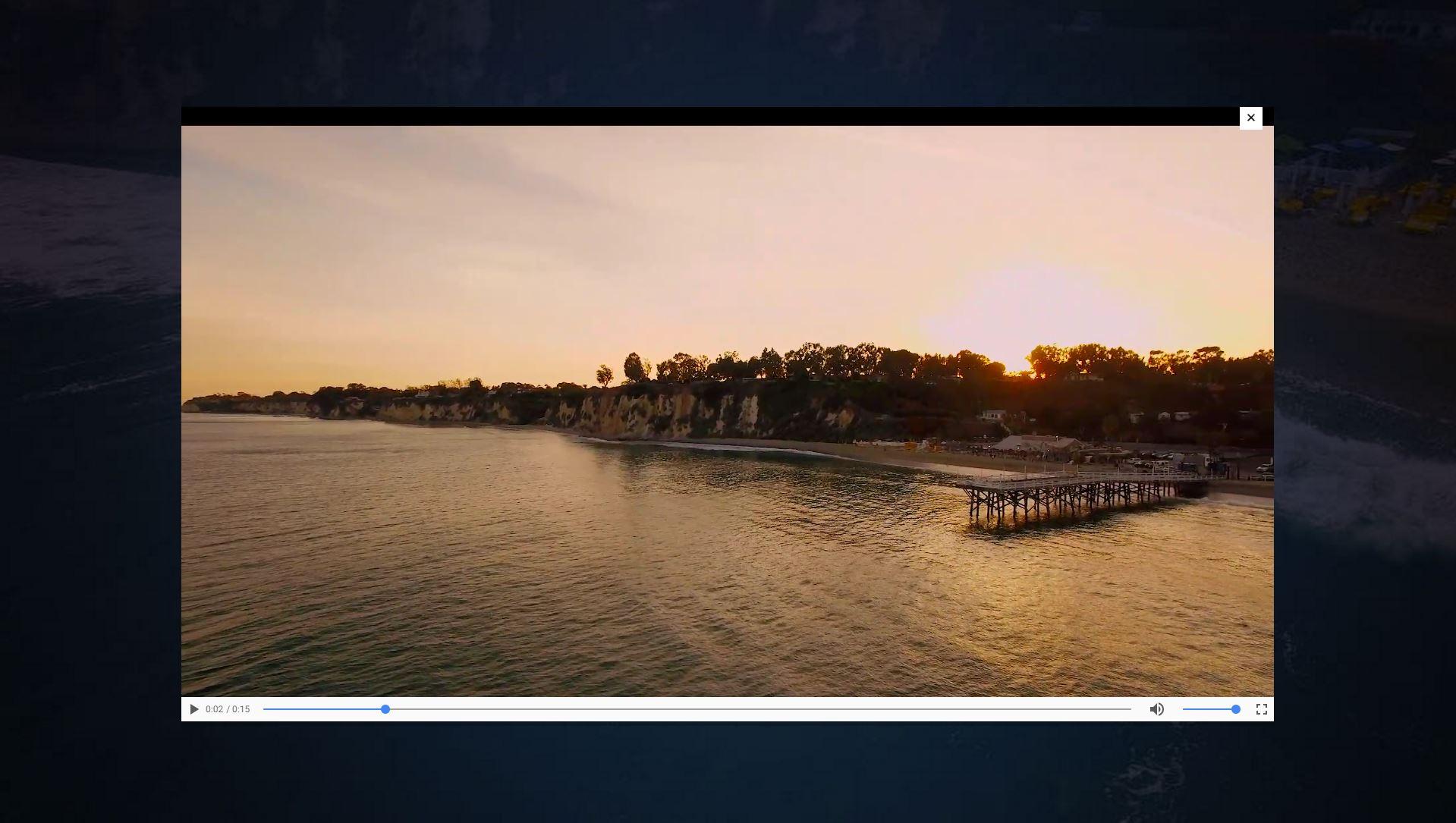 The Challenge:
Design and develop a UI/UX experience that lets the location sell itself.
Using a new web 360 photo sphere web technology, our agency was able to give website visitors an experience like nothing else in the restaurant industry. Rather than just using a slider or video, website visitors on any device type can virtually explore the restaurant and beach using 360 photo sphere technology. Visitors have the ability to look up, down, left, right and even zoom in/out just as if they are at the beach.
Taking 360 Photo Sphere Technology Further
Our website developers wanted visitors to do more than just pan a photo...
Our website developers custom coded the ability to have hot spots within the photo spheres that can activate links, drone videos, other photo spheres. This custom functionality gives the client the ability to always update and expand the website.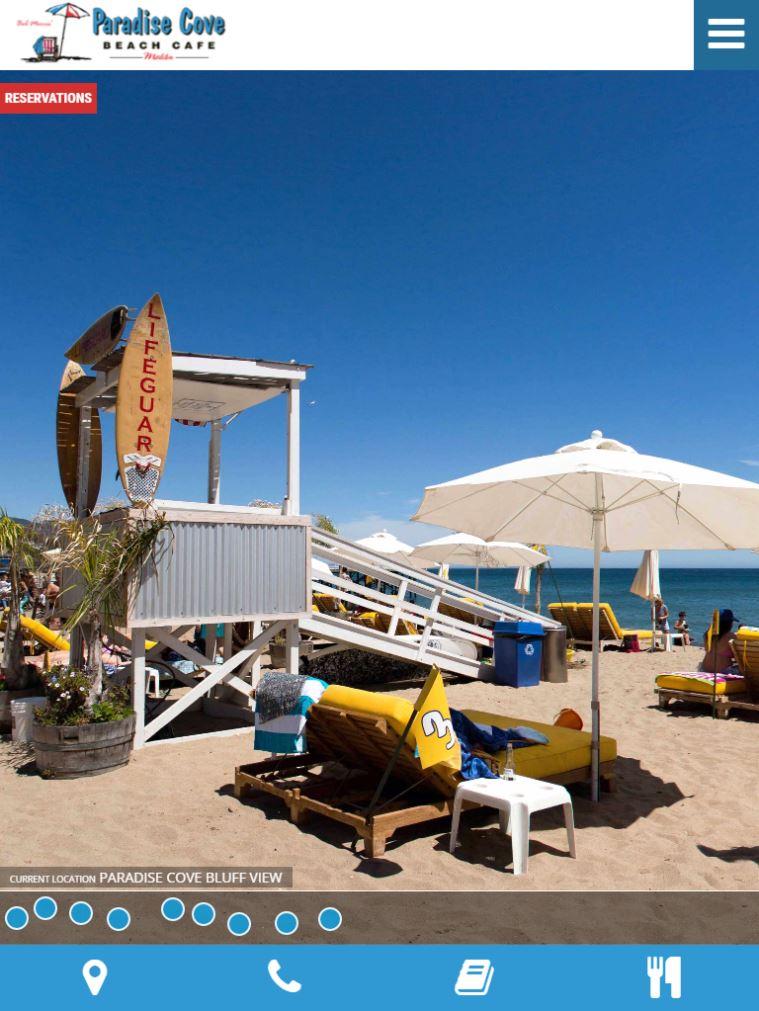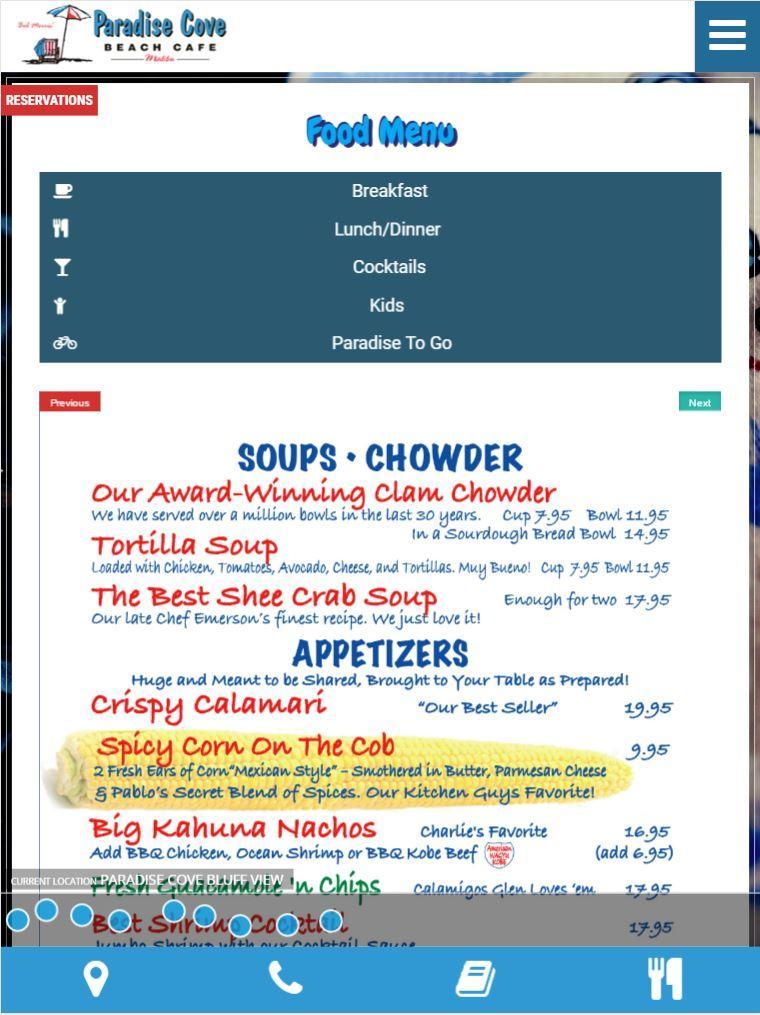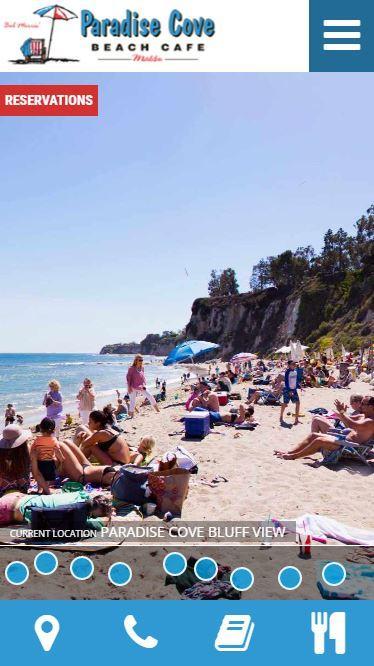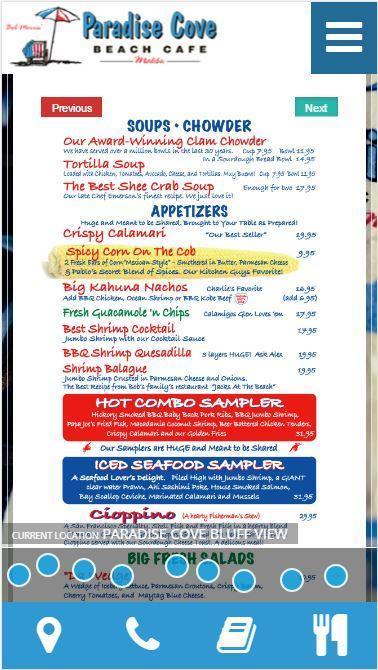 Mobile UI/UX
With nearly 80% mobile traffic, a great mobile UI/UX was key.
Mobile was certainly an important part of the Paradise Cove Malibu website development considering nearly 80% of visitors were mobile. Using responsive HTML technology that adapts to any device or resolution, our agency was able to perfect the mobile experience and serve a improved mobile UI/UX with very easy to use call to action buttons for directions, calling, booking reservations and viewing food menus.
Upgrading to next level technology
Our agency took a static html website with a separate mobile site and modernized it into a Wordpress CMS powered Responsive HTML website with 360 photo spheres and a more photo driven UI/UX.
Before & After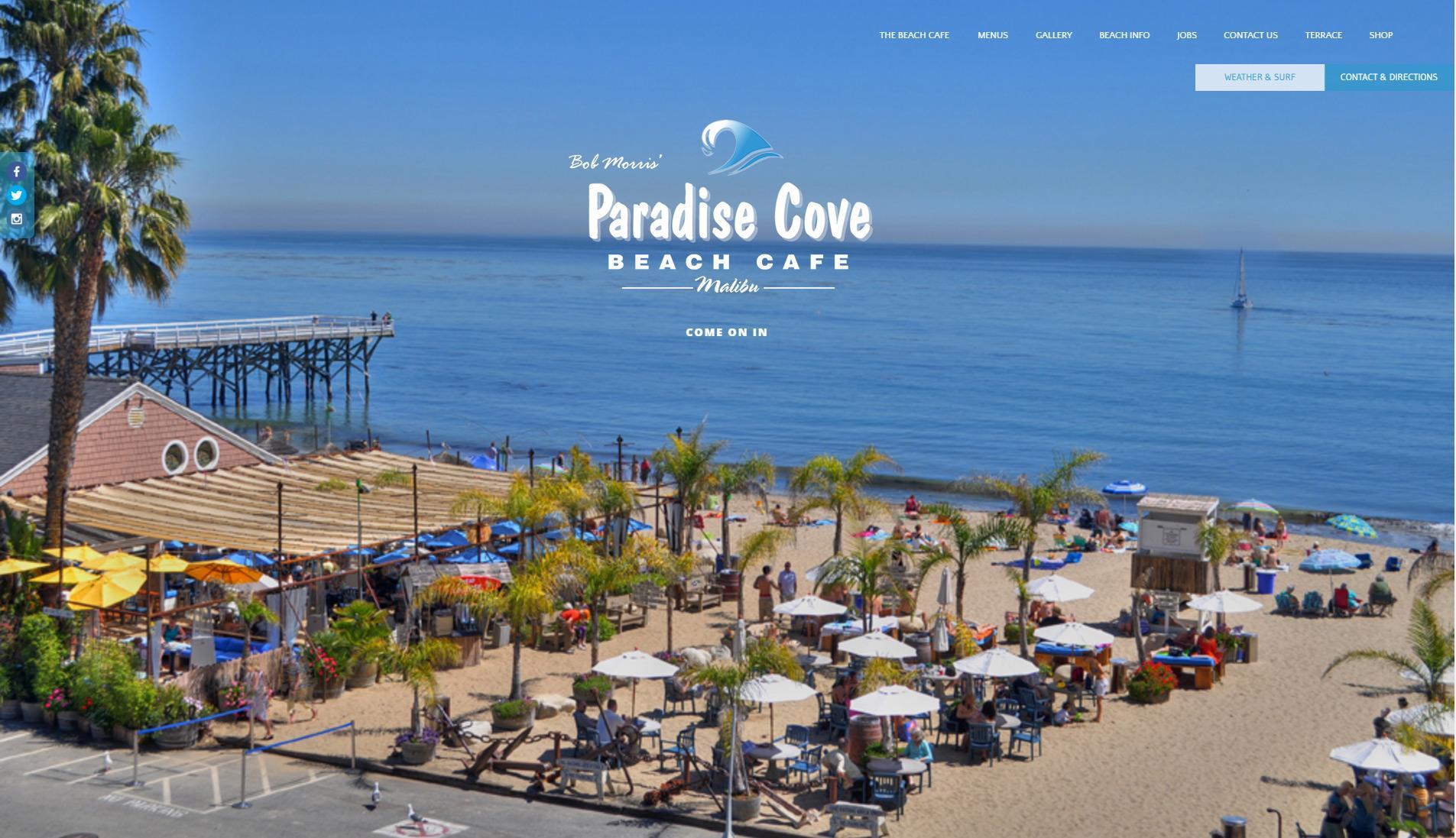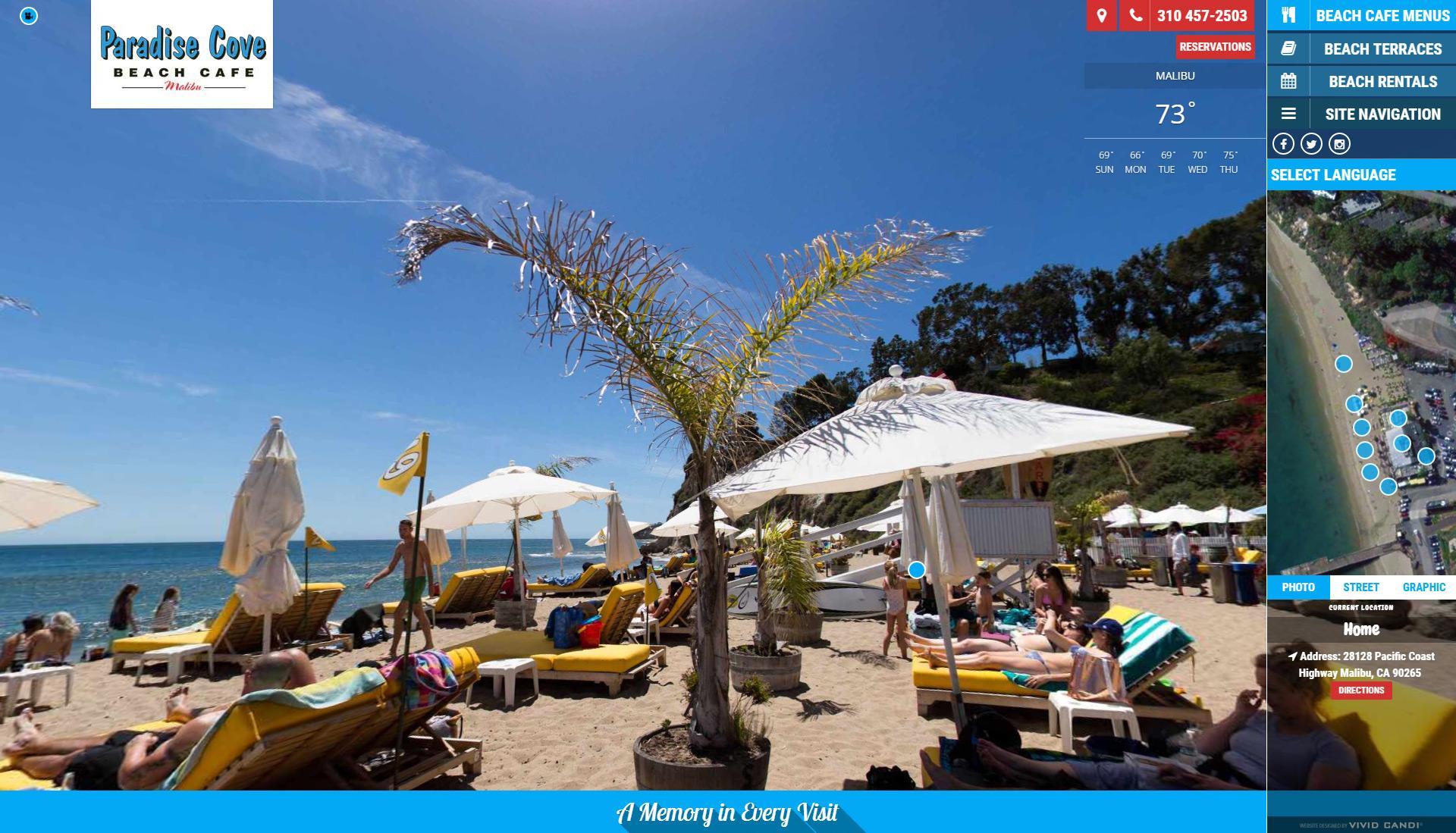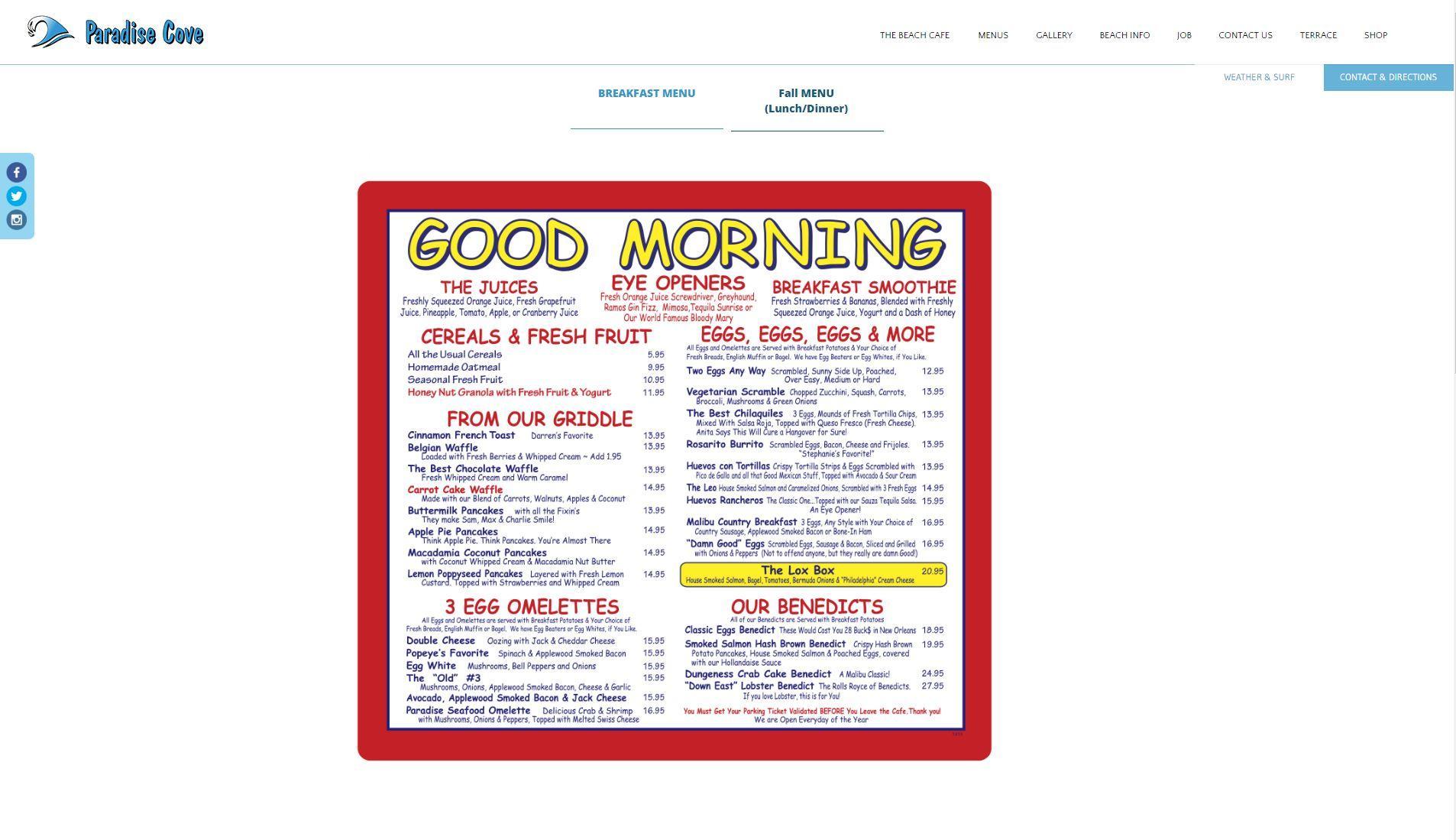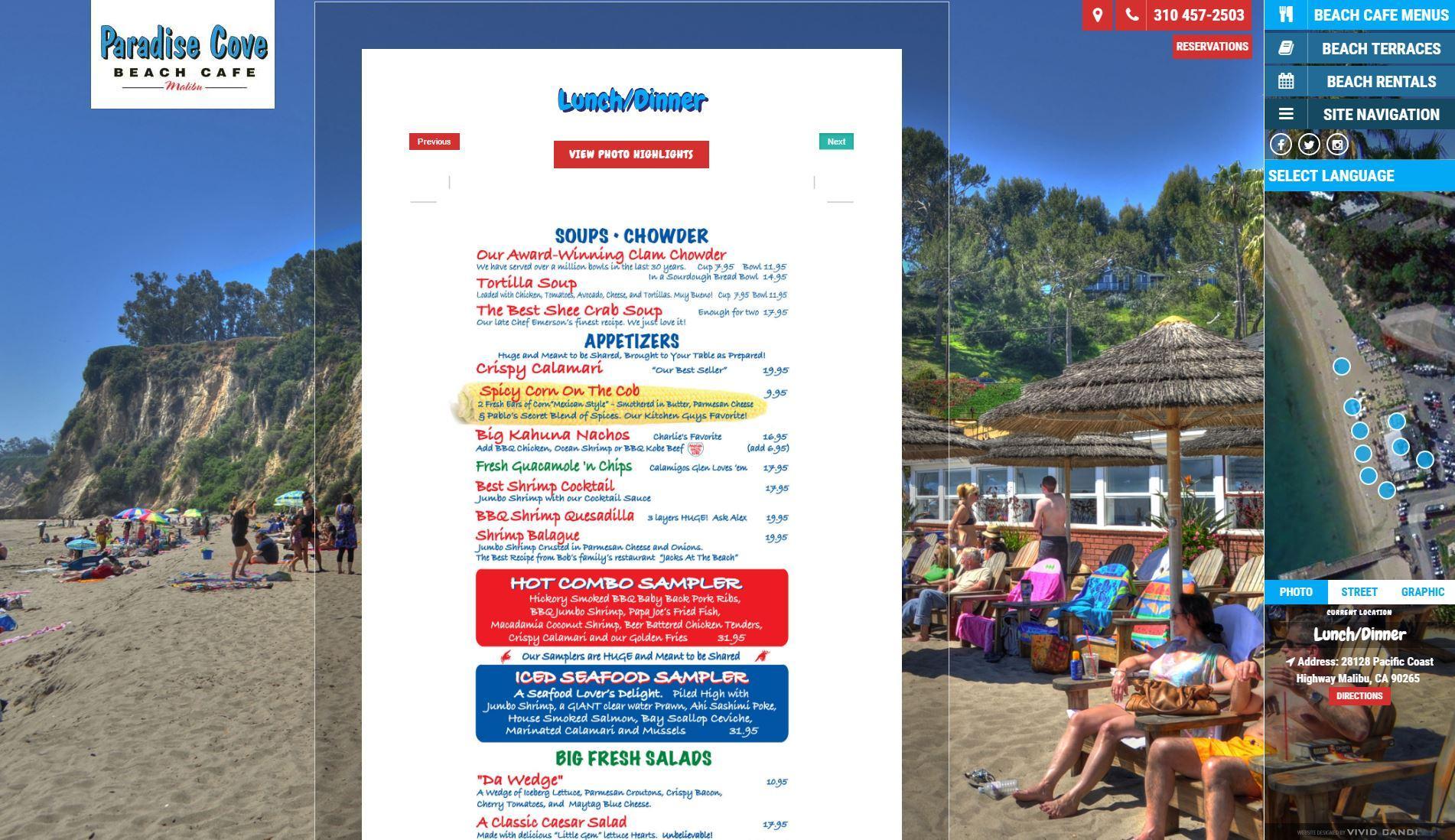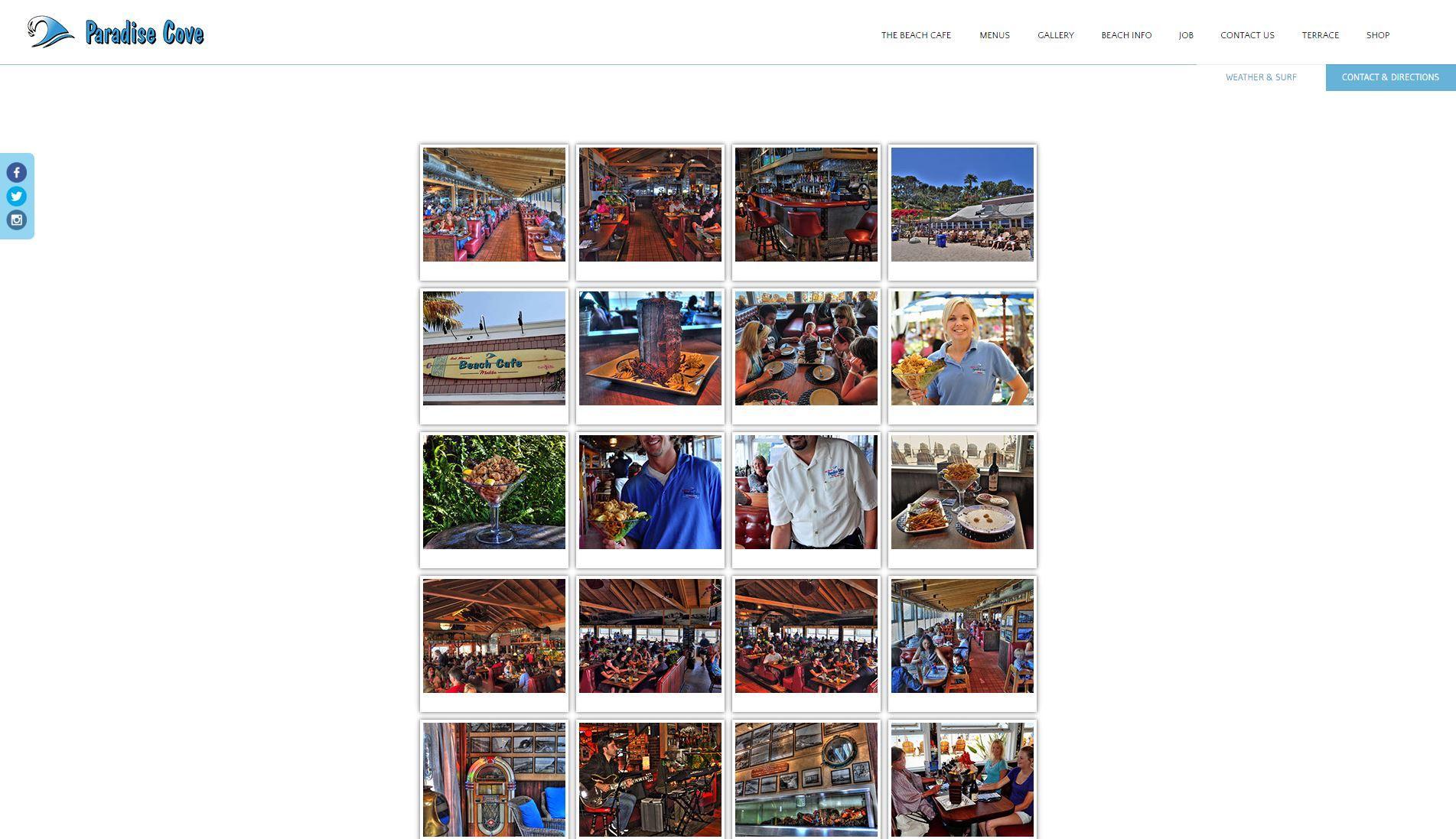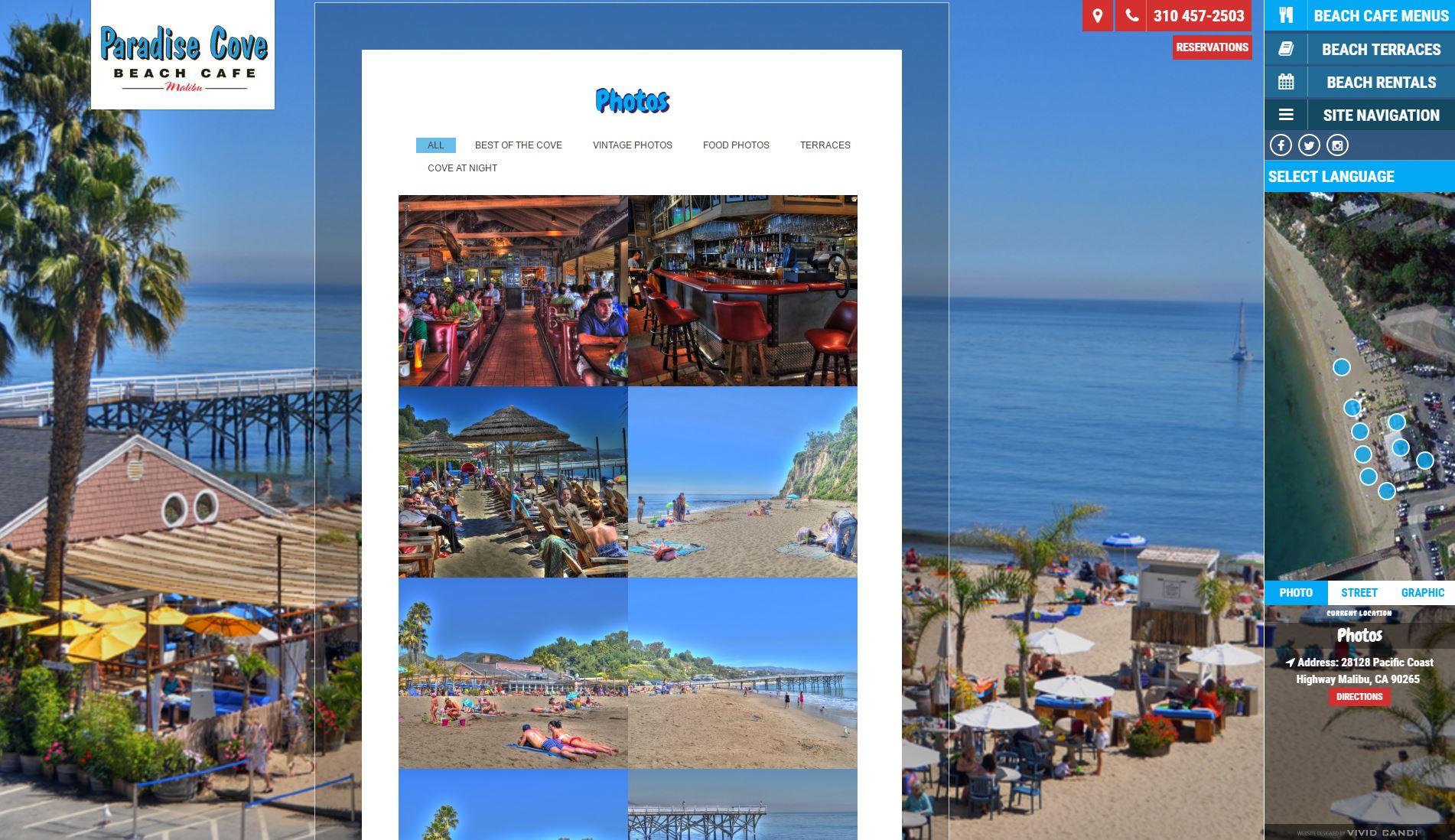 Our agency believes in long lasting relationships.
Working with Paradise Cove for over 15 years has been nothing but a pleasure and passion for our agency. It's beautiful to have long lasting client relationships and it's what our agency strives to create.