All
Accounting
Executive
Creative
Marketing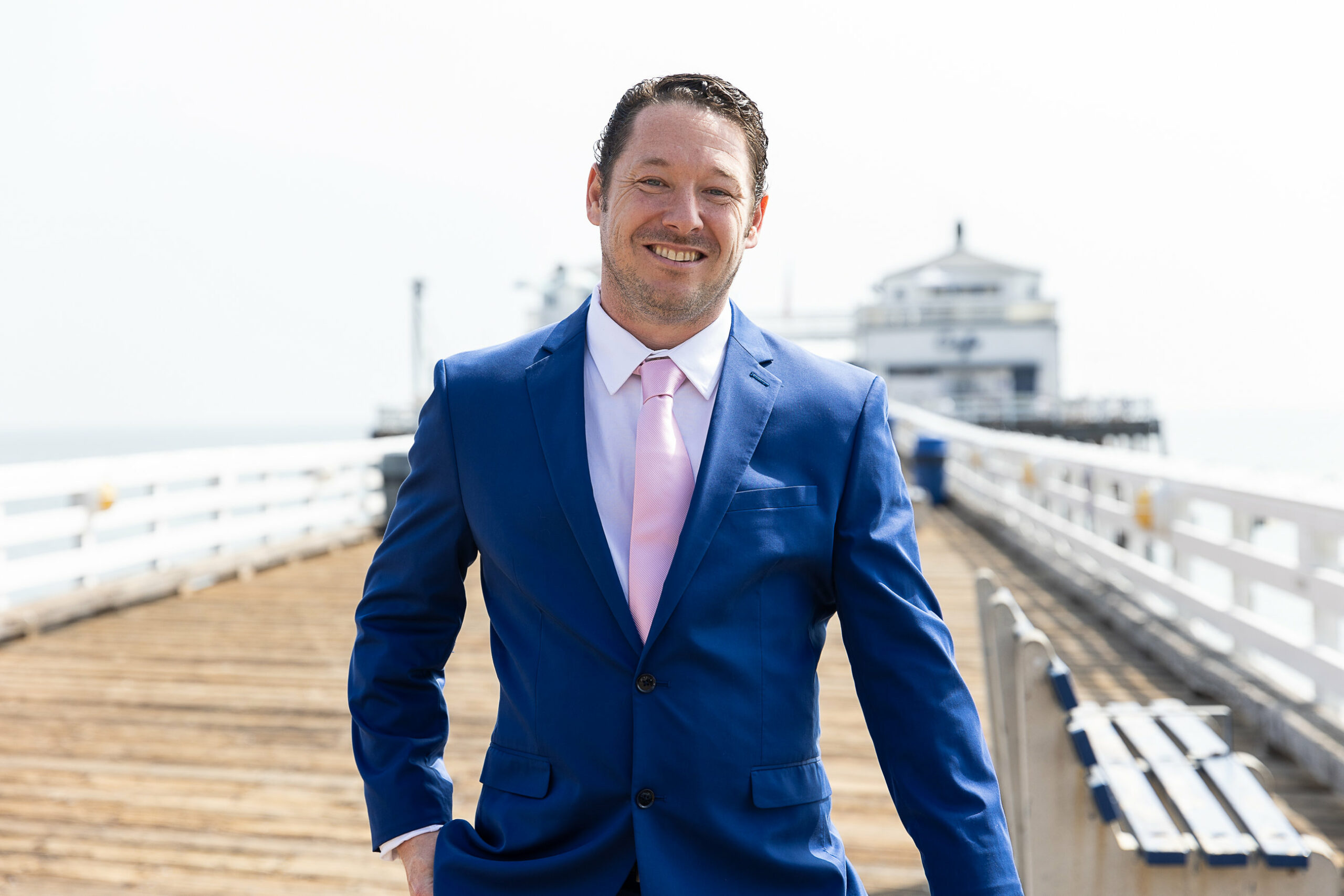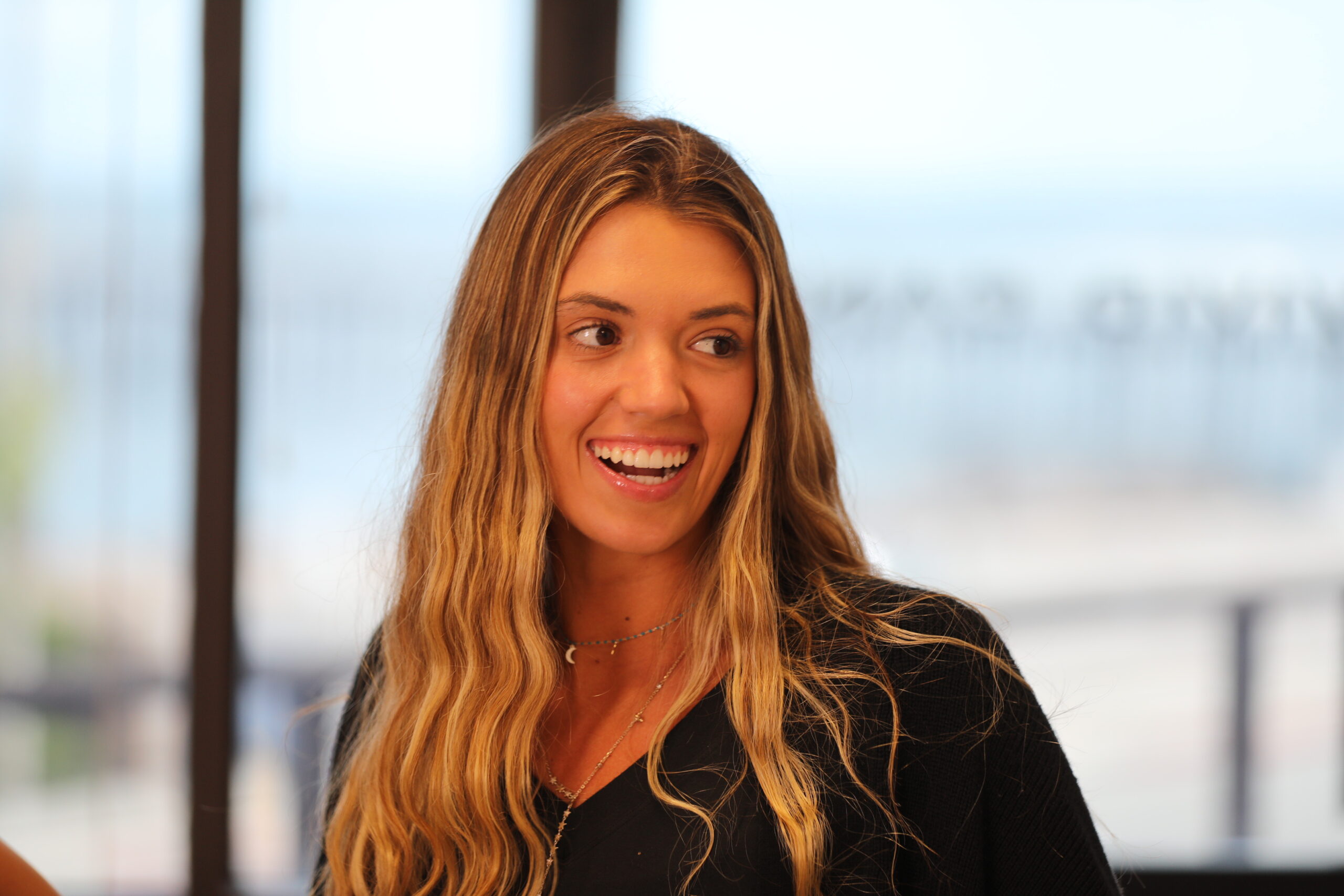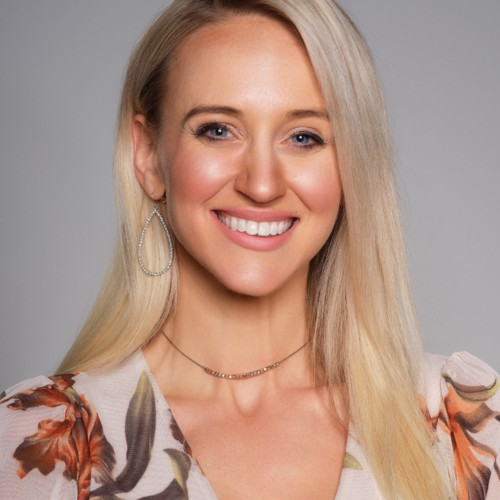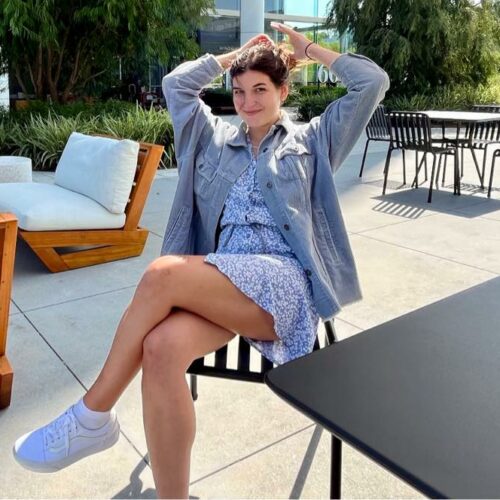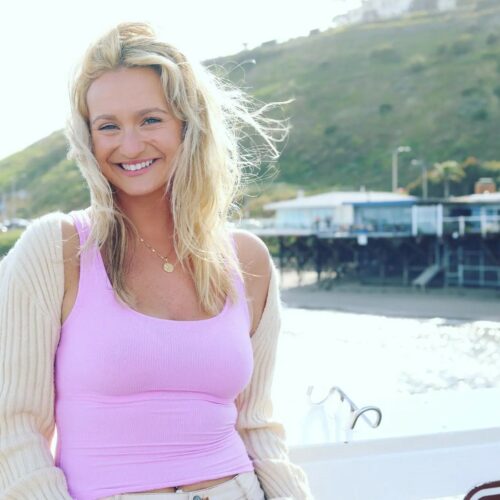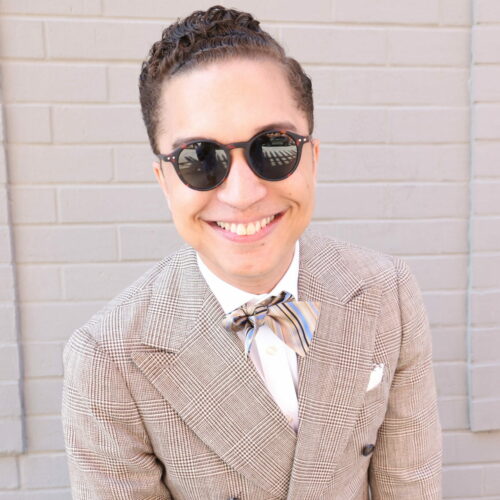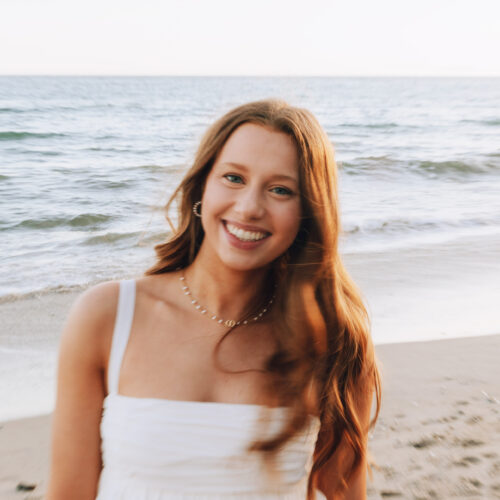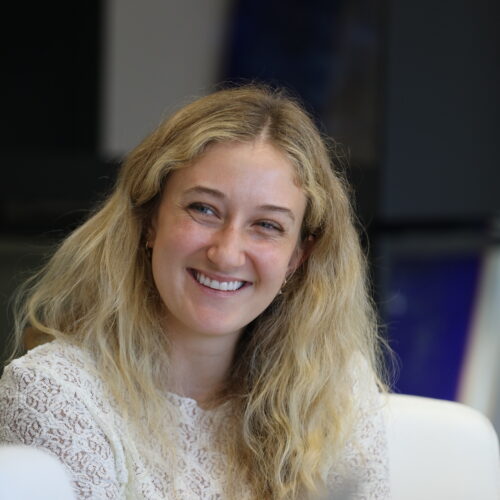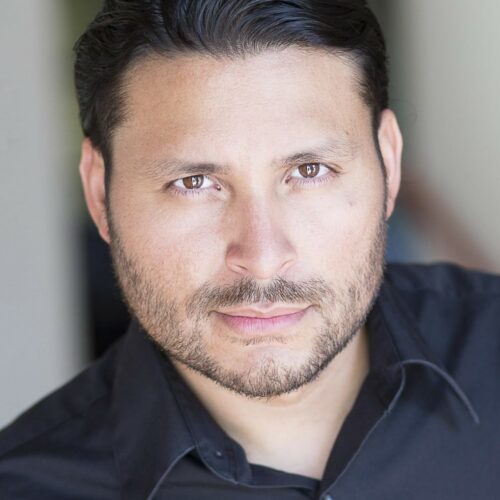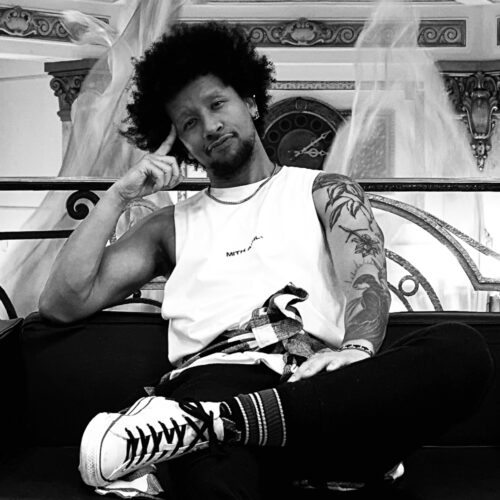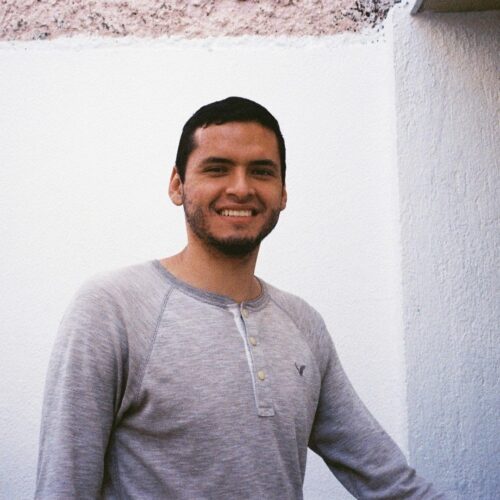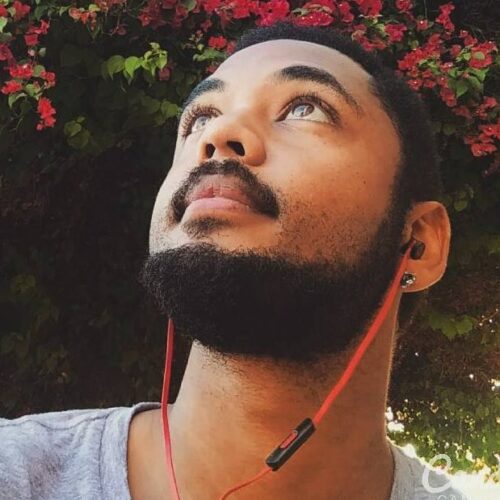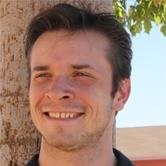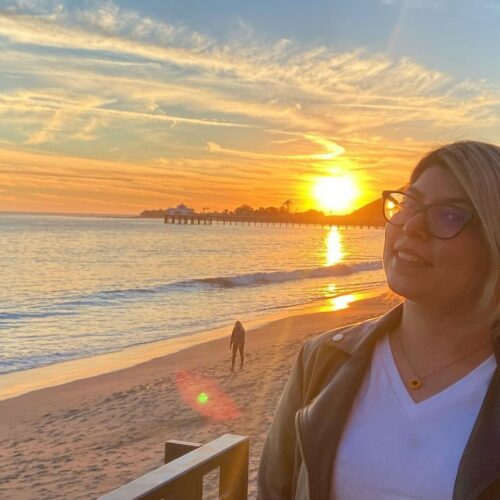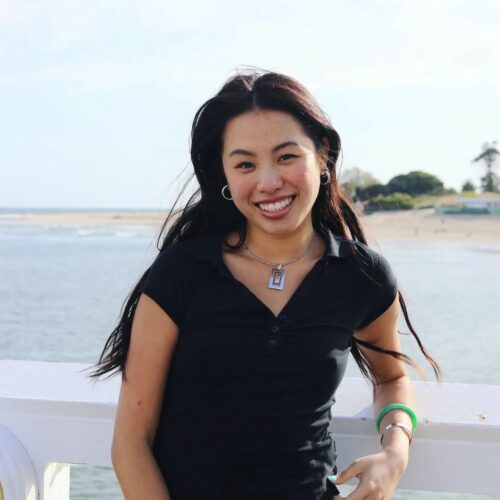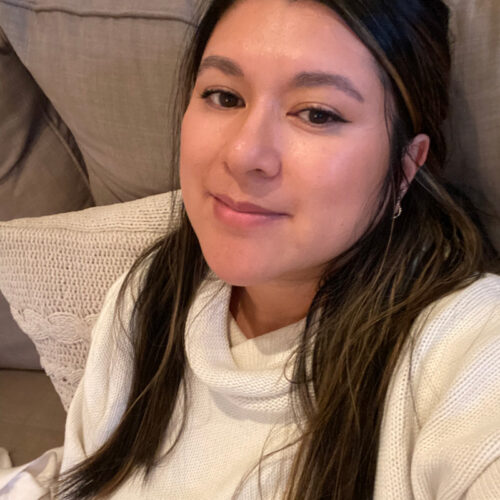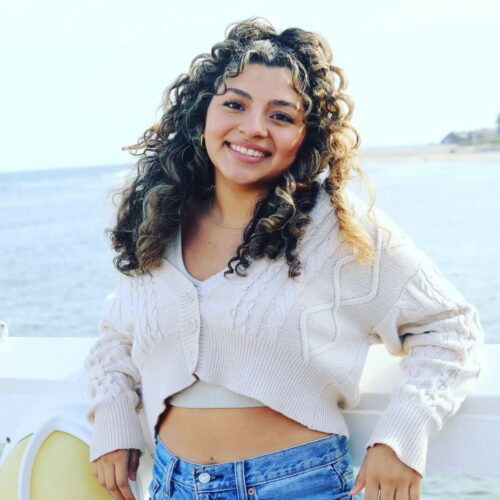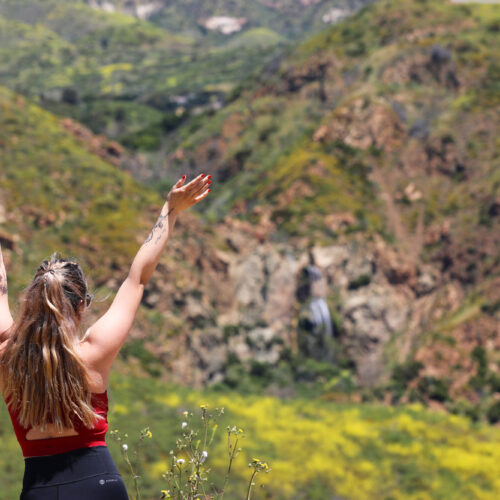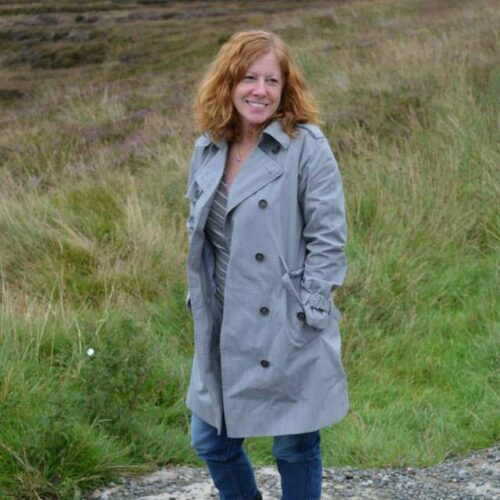 CEO & Founder
Chris Wizner
Chris Wizner, a passionate entrepreneur and visionary, started Vivid Candi, a full service creative marketing agency at age 16 in 1999 in Malibu, California nearly 25 years ago with a Taco Bell paycheck at age 16. He's had the experience of working with over 1,600+ clients leading millions of dollars of marketing campaigns and websites development projects. As CEO of Vivid Candi, Chris has worked with noteworthy clientele ranging from billionaires to celebrities to pop stars and international brands. He has been an expert witness for Swift Justice by Jackie Glass on CBS, and an expert web designer on Bravo's Relative Success with Tabatha Coffey. Chris also served as President & Chairman of the Malibu Chamber of Commerce from 2021-2023 and loves to support the local business community. Chris believes in a work and life balance, and when he's not hard at work, he can likely be found catching a wave in Malibu.
Marketing Director
Victoria Khaznadar
Victoria is an incredible leader and bright light at our agency that always brings a smile to the room along with incredible marketing ideas. She began as an intern with our agency over 5 years ago and grew to be our Marketing Director demonstrating strong organizational skills, rapid growth, amazing creativity and a magical spark for marketing campaigns. She graduated Pepperdine University in 2015 Cum Laude and got a diploma in Integrated Marketing Communications. Originally born in São Paulo, Brazil, she brings a unique passion and culture to our agency. She's always loved helping different communities in Brazil. They have lots of Favelas and every Easter she sends them Easter chocolate eggs. She's even built a house with "Teto" for people who live in extreme poverty. She's certainly the heart of our agency and brings so much positive energy to everything we do.
Director of Search Engine Optimization (SEO)
Chelsea Royse
Chelsea Royse is a Digital Marketing Expert, specializing in SEO (Search Engine Optimization). She has been helping businesses since 2010 on increasing their exposure through Google and online to scale their business. She combines her extensive knowledge of keyword research, on-page optimization, link building, and content strategy to deliver measurable and impactful results.  With a deep understanding of search engine optimization techniques and trends, Chelsea has helped numerous businesses gain substantial online exposure and drive increased sales.
Senior Marketing Manager
Hallie Cerqueira
Hallie is a marketing guru and accomplished graduate with a passion for driving business growth. With a highly adaptable and multicultural background, she brings a unique perspective to her work. Having over 5 years of industry experience, Hallie has honed her expertise in both organic and paid marketing strategies. She excels in various areas, including PPC campaigns, loyalty programs, and brand partnerships- having successfully forged partnerships with renowned companies like Nordstrom and William Sonoma. Hallie's diverse skill set, energetic personality, and comprehensive knowledge are key to crafting effective marketing campaigns that deliver results.
Senior Influencer Manager
Tori Stone
Tori is our Influencer & Marketing Manager. While she does a little bit of everything here at Vivid Candi, from social media work, to SEO blogging, and partnership outreach, her primary tasks involve constantly seeking out new influencers for collaborations, developing relationships, and executing influencer marketing for a variety of brands. She studied psychology in college, so she's great with people, a secret weapon that works well when you're collaborating with social media influencers! In her free time, she loves traveling to new places, exploring the outdoors and going on hikes, pilates classes, trying out restaurants with friends, and hanging by the beach!
Senior Sales & Marketing Manager
Antonio Taylor
Antonio is a charismatic full service Marketing & Sales Manager with over a decade experience in account management across tourism, hospitality and tech industries. He studied business at the University of Kent in the UK and followed his passions by upscale small startups to full size industry competitors across Europe before venturing to the United States. He now utilizes his skills to develop and foster projects that bring our clients dreams to fruition.
Social Media Manager
Darby Rynd
Darby is our Social Media Specialist here at Vivid Candi and has a passion for all things social media! She recently graduated from Pepperdine University, where she studied Integrated Marketing Communications. Her can-do attitude and love of all things creative drives her to create engaging social media content for all of our clients! In her free time, she loves to travel, spend time with friends and family, and live an active lifestyle.
Social Media Specialist
Jessica Emde
Creative Director for Photography / Videography
Alex Linares
Alex Linares is a Salvadoran creative with an incredible eye for photography and videography. He got his start working at a small camera store in the Los Angeles neighborhood of Brentwood. He started exploring the industry, branching off to become a photographer, videographer, and drone operator in 2009. Alex has since worked with a Latin television network, become a writer and local business owner, directed, and produced both film festivals and films; most recently "Free Lunch" in 2021 and "The Answer to My Prayer", which features Luis Fonsi and Jackie Cruz in 2022. His commercial work includes brands, musical stars and printed work.
Full Stack Web Designer & Project Manager
Tim Terry
Tim is a full stack graphic designer & web developer, currently based in Los Angeles and previously lived in New York City. Being a Brand Designer, UI Designer, Front-end Developer, Typographer, and Design Director, Tim has the ability to wear many hats. Currently, Tim is a volunteer Design Advisor for Distribute Aid, an amazing international org providing mutual aid solutions for migrants.
Holistic Branding, font creation, animation & video editing, translating UI designs into performance-valued responsive web development, and managing design processes whether print or digital, are among his specialties.
Frontend Web Designer
Jorge Guzman
Jorge is a talented frontend web designer who's born in the beautiful city of Morelia in Mexico, surrounded by a great family and passionate about computers and motorcycles. He loves to travel by motorcycle to magical towns to find adventure. He has been a hard worker since he was 16 years old. Now he's thriving as a rapidly growing web designer with thousands of hours of experience in Wordpress, Shopify, Squarespace, WebFlow and other major platforms.
Senior Web Designer & Software Engineer
Mack Hasham
Mack is an accomplished web designer & software engineer with over 8 years of experience, specializing in developing solutions for major clients in diverse industries. They have successfully collaborated with Fortune 500 enterprises and globally recognized brands, delivering impactful software applications. With a focus on conversion optimization, Mack has a proven track record of enhancing user experiences and driving results. Their expertise extends to complex UI animations, bringing interfaces to life and creating engaging interactions. With a deep understanding of user behavior and a knack for crafting seamless experiences, Mack can elevate your project with cutting-edge animations and optimized conversion strategies.
Advanced Senior Programmer
Slava Dotsenko
Slava is a full-stack developer based in sunny (so very sunny) Arizona. He specializes in custom back-end development, CMS or otherwise, but is always looking for a chance to hone his design skills. Currently pursuing a dual Masters degree in Machine Learning and Analytics, he is actively exploring ways in which practical AI implementations could assist businesses, help them grow and make better decisions.
When not in front of a computer working on web sites or AI, Slava may frequently be found in front of a computer working on accounting and bookkeeping for a small Arizona family-owned bar & restaurant, of which he is lucky to be a part-owner. Fascinated by longevity / health span research, Slava hopes to one day contribute to the amazing field of biogerontology.
Slava likes to travel and is a proud supporter of board game nights.
Senior Video & 3D Specialist
Alejandra Gomez
Alejandra Gómez is a Video Editor, VFX artist and 3D specialist, originally born in Mexico city where she had lived all her life until last year, when she moved to Montreal, Canadá. She has always been close to art thanks to her family, which is mostly formed by painters, graphic designers and sculptors, which got her into falling in love with digital arts and later deciding to specialize on video editing, she has been always passionate about creating visual media and expanding her knowledge on new ways to bring it to life. Other than visual media, she loves reading, baking, sculpting, hiking with her border collie and playing the guitar. She has been working with Vivid Candi since 2020, helping in creating amazing videos and content for an extended number of different clients.
Marketing & PR Assistant
Josephine Lo
Josephine Lo is from Pepperdine University with a major in Public Relations and French Studies. During her time at Pepperdine, she has gained international experiences studying abroad in Lausanne, Switzerland and Barcelona, Spain. She is from Monrovia, California and on her free time she likes exploring cities around her, traveling to different countries, eating at new restaurants, and spending time with her friends and family. She is currently a PR & Marketing Assistant at Vivid Candi, assisting with social media and outreach on various accounts. 
Senior Copywriter
Paula Espina
Paula Espina is a copywriter from Los Angeles. She is passionate about puns, puppies, pop music, and alliteration. She thinks in SEO keywords and speaks in social media captions. In her spare time, Paula loves doing yoga, travelling, and trying new restaurants. She lives with her husband and their two kids. A puppy is coming soon.
Marketing Assistant
Kallista Rodarte
My name is Kallista Rodarte, and I currently hold the position of Marketing Assistant at Vivid Candi, an esteemed agency based in Malibu. During my time here, I have had the pleasure of collaborating with a team of exceptional professionals who have not only been incredibly intelligent but also exceedingly supportive. My time at Vivid Candi has been transformative, enabling me to cultivate a diverse skill set encompassing areas such as writing, graphic design, PR, posting strategy, and more. Equally significant, this experience has fostered in me a profound appreciation for the field of marketing, the value of interpersonal connections, overcoming challenges, and the indispensable role of teamwork in the workplace. I'm from Palm Springs, California and possess an ardent dedication to enhancing the well-being of individuals in my community, encouraging their happiness, health, and gratitude for life's blessings. My overarching aspiration is to continuously develop in both the realms of marketing and nutrition, synergizing these fields to empower people in achieving their utmost potential for happiness and well-being.
Photography Assistant
Alyxandra Sage
Lead Bookkeeper
Sharon Wendt