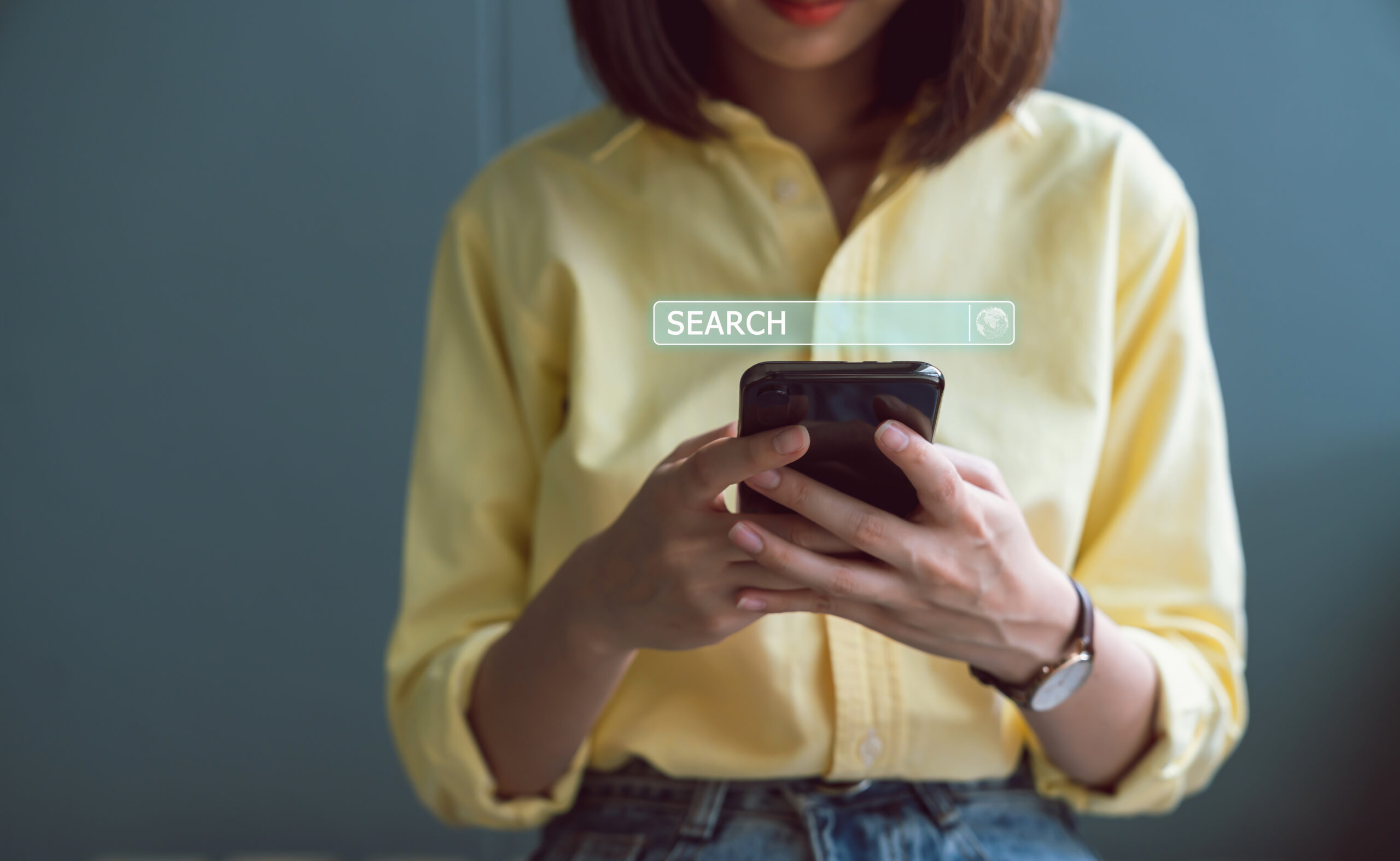 What is SEO?
SEO (Search Engine Optimization) is the set of optimization strategies for websites, blogs, and web pages that aims to improve its positioning in the organic results of search engines. It is the process that will ensure that search engines recognize your content as the most relevant and best information available on the Network for a specific search question. It is a set of techniques that aims to position a page in the first results of online search engines, such as Google. It uses organic search results to drive traffic to your website. The goal of SEO is to make smart modifications to your content and website design so that your web pages will stand out amongst the diluted marketplace of search results. Every time a page is published on the internet, Google (and other search engines) try to index it so that it is found by those looking for it.
What are three types of SEO that an SEO strategist can focus on?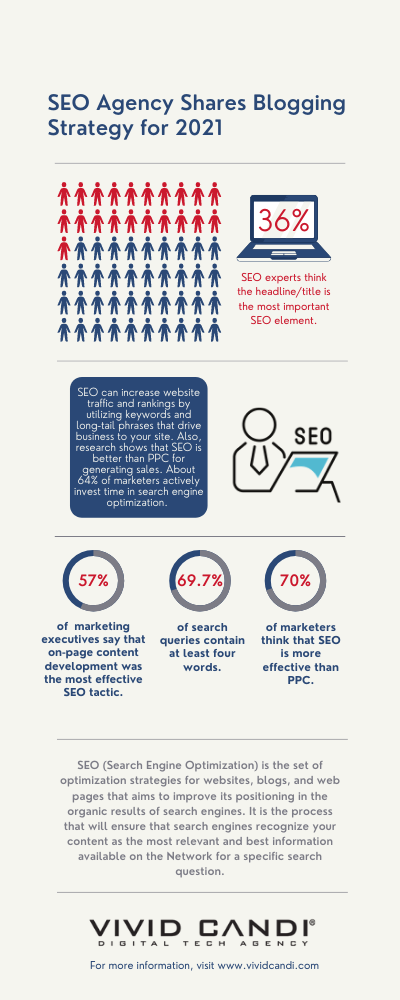 The first type of SEO is on-page SEO. This type of SEO focuses on the content that is actually on the site pages and studies how to optimize it to boost the website's ranking for specific keywords. The second type of SEO is off-page SEO. Different from the previous one, this type of SEO focuses on links that are directed to the website from somewhere else on the internet. The number of backlinks a site has from reputable sources will help you build trust with search algorithms. The third type of SEO is technical SEO. This type of SEO focuses on the site code. Search engines care just as much about technical set-up as it does about content, which means that it is important to acquire a good ranking. It is important to remember that every business has different goals and objectives, so it is an SEO's job to research, examine, and know their industry, determine what their target audience cares about, and create a strategy that provides them with what they want. 
Why is SEO important?
SEO can increase website traffic and rankings by utilizing keywords and long-tail phrases that drive business to your site. Also, research shows that SEO is better than PPC for generating sales. About 64% of marketers actively invest time in search engine optimization. SEO gives you brand credibility, traffic expansion, and more sales. SEO also keeps the search results fair. It reduces the chance of the results being manipulated as much as possible, making the sites that appear for each search be deserving to be there. Users trust search engines, and if your site achieves a top spot in a search engine ranking, that signals to searchers that your site is a credible source. 
What is SEO strategy?
An SEO strategy is a process of organizing a website's content by subject to improve the probability of showing up in search results. It is the process you follow in order to maximize and arrange the content to gain organic traffic from search engines. Having an SEO strategy is imperative since it helps you stay on track when creating content. Your strategy will guarantee that the content that you are creating is the content that people are searching for. When it comes to content marketing, an SEO strategy is an essential factor because it is how your content will happen to be seen in the first place, especially in search engine result pages (SERPs). If your content is not organized, the technology behind search engine optimization will have a harder time indexing and ranking your site pages.
How to start an SEO strategy?
In order to get the organic traffic you want, it is essential that the content published on your blog/website is relevant to someone.
1. Make a Plan to Achieve Your SEO Goals
Think about how people will find your content. Just like any marketing strategy, it all starts with planning. Ask yourself these questions before you get started with SEO: What results do you want to achieve with SEO? Whom do you want to target? What are you going to do to get there? You have to make sure that everything is planned, executed, and measured with a focus on the SEO result that your business really wants to achieve.
2. Understand your SEO Goals
This can be, for example, leveraging online sales, awareness, or growth in the number of leads. For this, it is worthwhile to carry out the following steps, ranging from market and competition analysis to measurement. You have to analyze the market. Knowing the business segment of your business is essential, not only to offer a great user experience on your website (since it is essential to combine UX and SEO) but also to implement strategic SEO in your company. 
3. Know Your Brand Persona
To facilitate the process for SEO optimization, you need to know some essential information about your target audience. Some questions to ask yourself are: who is your persona, how do they buy, and which channels do they use? Other useful information includes demographic data and any other type of information that can facilitate the elaboration of your SEO strategy, thus making the work of optimizing sites for organic search much easier. 
4. Analyze Your Competitors and Find Your Targeted Keywords
You also have to analyze your competitors, create SEO goals, plan your SEO well, and find your targeted keywords. If what your competitors are doing is working, then this is a good start! Analyze their SEO strategies and implement similar ones to be on a leveled playing field. You can use free resources such as Google Keyword Planner to find the right keywords for your brand. 
Mobile SEO Strategy
It is important to keep Mobile SEO in mind when creating your overall strategy. Mobile optimization involves ensuring your site and site content are available and accessible to visitors on mobile devices, so they can have the same experience and receive the same value as desktop browsers. Here are a few things to keep in mind for a user-friendly mobile experience:
Be Consistent
Be consistent with your desktop and mobile site, making sure that the consumer experience with the mobile site is the same as the experience with the desktop site. Mobile optimization is very important because Google practices mobile-first indexing. This means that instead of crawling a desktop site, the algorithm will use the mobile version of your site when indexing and ranking pages for SERPs.
Understand the Importance of Mobile Content for SEO
Mobile-first indexing means Google predominantly uses the mobile version of the content for indexing and ranking. 60% of Google searches are done via mobile devices and Google captures 95% of the mobile search engine market in the U.S. So with that being said, SEO strategy would be ineffective without prioritizing mobile optimization.
What are SEO blogging strategies?
1. Have a List of Your Best Low Competition, Targeted Keywords
The first and most important step is to make sure you have your targeted keywords. Look for keywords that are essential to your product or service that have low competition on Google Keyword Planner. Include all of these keywords on your website, in order to rank higher for SEO. You can use these keywords through SEO blogging which is a very useful method of SEO. It is essential to format the blog in a way that catches the reader's attention.
2. Writing Blogs for SEO
Write down all of the information needed without making the content seem too long or too hard to understand. It is crucial that you place a video or image at the beginning of your post to grab the reader's attention, and remember to support your key points with data and examples.
3. Use Internal and External Linking
Internal and external links are essential when it comes to SEO strategies. Internal links are used when there are other blogs or other content that are on your website. Meaning that when you link something that is from your website, it will be internal linking. On the other hand, when you link something relevant from outside of your website, that is considered external linking. Both of these strategies share the same purpose, which is to increase more website traffic, brand awareness, and your company's online presence. 
4. Include the 5 W's of Writing
An SEO should include the basic 5 W's of writing. Make sure to describe the who, what, where, when, and why. Also, remember to ask yourself questions when writing your SEO content. For example; who is your target audience or persona, why do they care about what you are writing, what makes you unique, and why should they continue to read what you write?
Nowadays, having a sufficient online presence is crucial to your company's success. Therefore, it is vital to execute the right strategies for digital marketing, which SEO plays a large role in. That is why having a professional SEO strategy will lead to better results for your business. Agencies such as Vivid Candi work hard to carry out these tasks so that SEO will benefit your business significantly.