Vivid Candi Case Study
#ShopMalibu
We dived deep into creating awareness towards shopping local in Malibu.
The city of Malibu suffered a lot after the Woolsey fire. Not only did people lose their homes but businesses also suffered immensely from not having enough customers buying local. Vivid Candi brought awareness towards shopping local and increasing shopping in Malibu.
---
---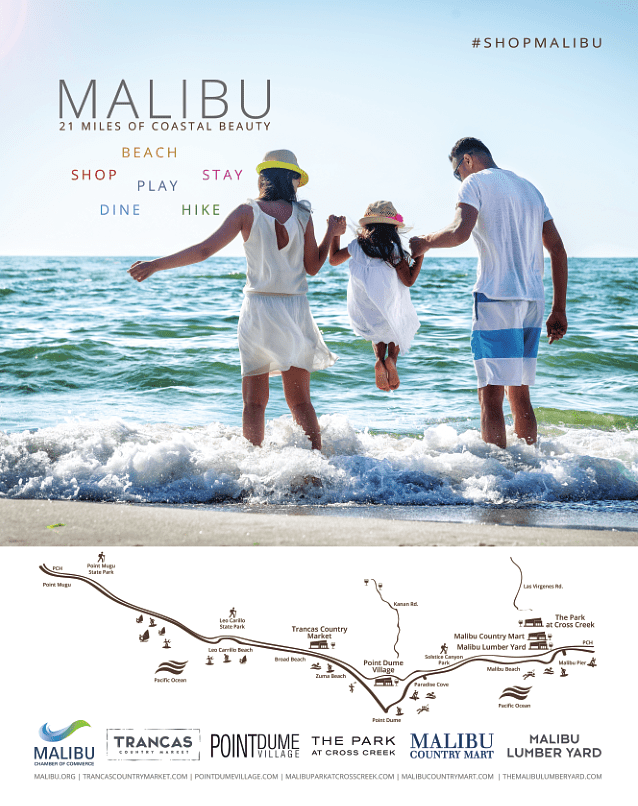 Key Highlights
Grew #shopmalibu hashtag to 2.5k
How we did it: consistently shared the #shopmalibu hashtag, made sure all influencers we worked with used #shopmalibu
---
Full page print ad on 2 different local magazines
How we did it: We researched and negotiated the best print ad opportunities. Decided to go with a full page print ad on Malibu Magazine & 805 Living
---
Viral video
How we did it: We shot and edited an all drone view of every beach in Malibu. The video went viral to nearly 70k LA residents in under 2 weeks, got shared to 1.1 million people on @DiscoverLA, and had 250+ personal shares. In August '19, our #ShopMalibu viral video hit 70k+ views with 250+ shares after seeding it with a small paid budget. We tripled the views we paid for organically thanks to all the shares. Video also ran numerous times each day in hotel rooms and other locations throughout Los Angeles. These ads ran 30x per day for 15 seconds each time.
---
Some of the influencers we've worked with:
Services Provided
Photography & Videography
Influencer Collaborations
Want to talk about marketing for your business?
CALL NOW (310) 456-1784