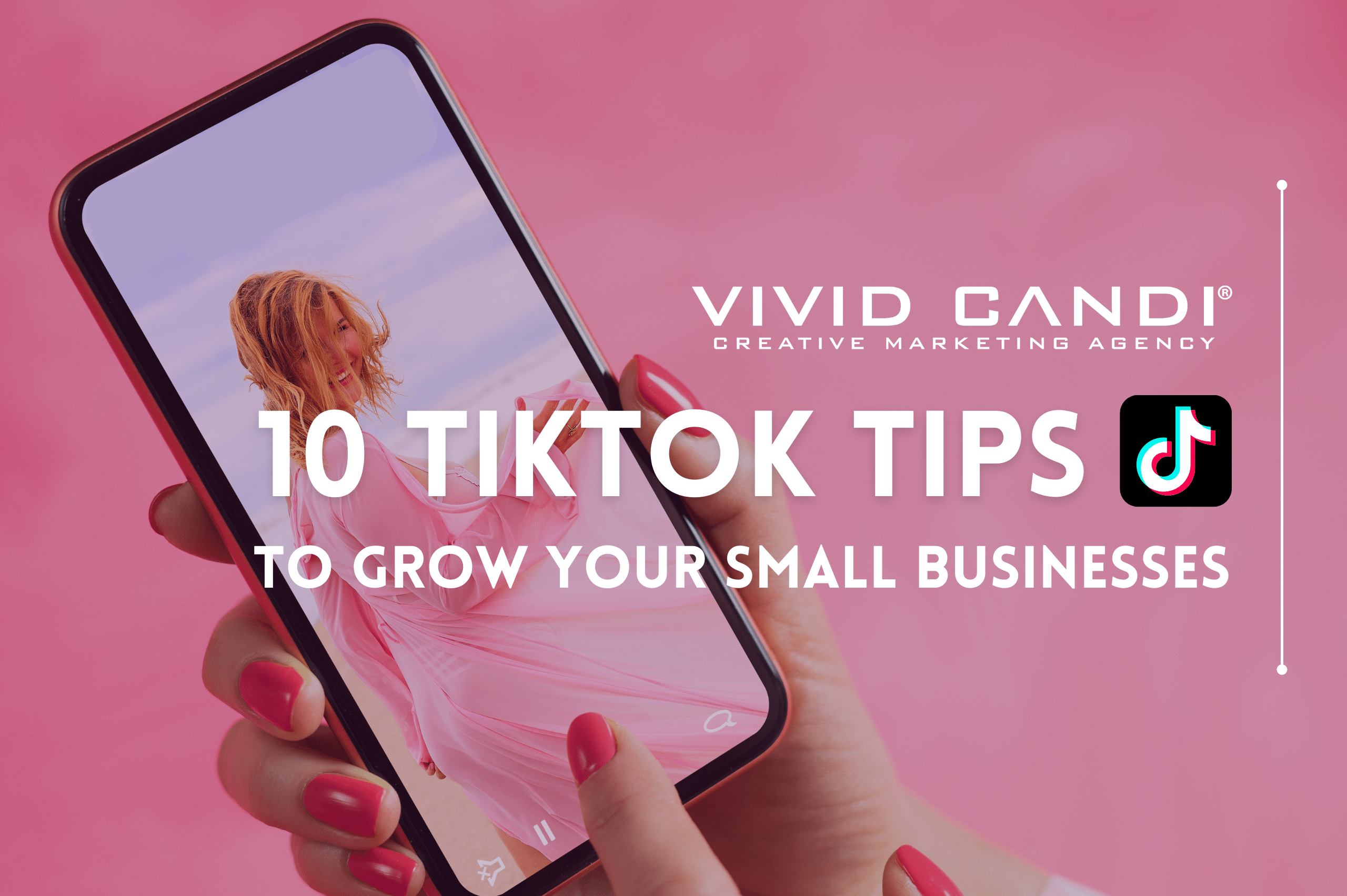 For small business owners, growing a business through digital marketing while serving customers can be a challenge. But who can say no to a software that's making marketing a fun activity to grow their customer base online?
TikTok, a social media platform utilizing short, engaging content to connect directly with users is an excellent tool for small business owners working with limited budgets but massive creative potential. 

With one billion users averaging around over nineteen hours individually per month on the app, the software is more than just for silly dances, it is an innovative way for small business owners to promote products, gain customers and build brand recognition and loyalty.
Here are 10 best practices for marketing your small business on TikTok.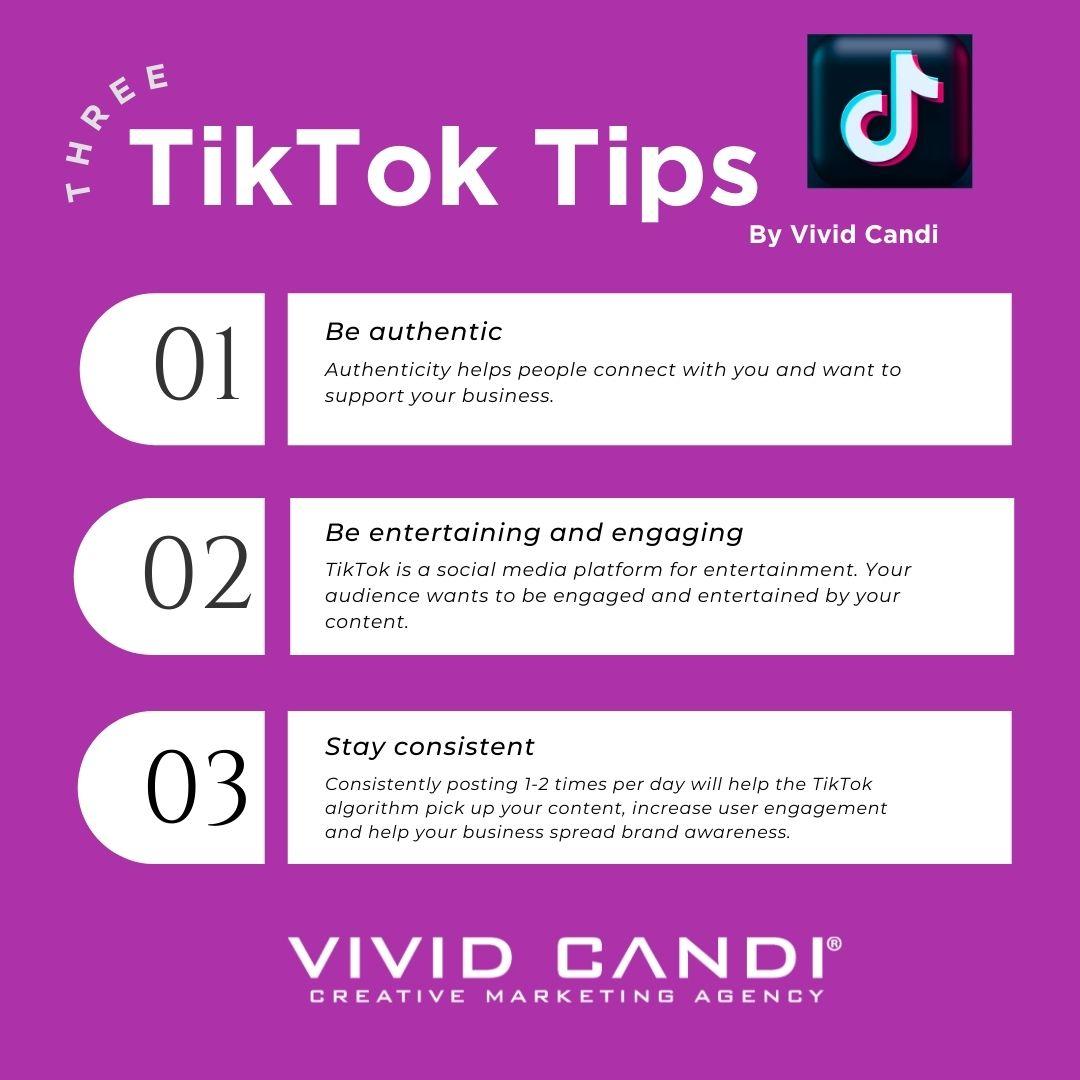 1. Update your business TikTok bio
The bio is a way to highlight what your business does best. Use a call-to-action in your bio, linking your business's page to direct potential customers to learn more about your brand.
2. Use a TikTok business account
Creating a business account will help you utilize TikTok's user analytics to understand what type of content your followers like to see. For more exposure, you can also invest in paid TikTok advertising. 
3. Post 1-2 times per day on TikTok
Consistency is the key to getting results. Posting daily is integral to growing your small business TikTok page faster and gaining more followers. Consistent posting gets your videos more views and increases your chances at creating viral content. 
Work with a social media agency to grow your business!
4. Show your business' behind the scene through TikTok
Showing your hard work behind the scenes will give users a view of your authenticity which builds trust among your followers. People want to see your dedication to customer satisfaction, and when you show it, you gain new customers.
5. Use relevant hashtags and call-to-action in the caption
Do you want to create viral content? Using hashtags is essential to getting noticed by your target audience who are searching for your content. Besides posting consistently on TikTok, it is important to research trending hashtags within your particular niche, and don't forget to add a Call-To-Action and link your business website in the captions!
By providing a call-to-action in your TikTok captions, you are helping people find your website and become potential customers.
6. Join Tiktok duet and collaborate with others
Dueting with a trending video builds relatability. TikTok favors creators who collaborate with others to build a community. Dueting alongside a popular user expands your potential audience by proxy. Don't forget to show off your business during the duet to give your audience insight into why your brand resonates with the particular trending video.
7. Post videos with viral TikTok sounds
TikTok favors videos that use trending sounds. Adding a trending sound as a background in your video is the perfect way to create engaging content that can reach more viewers. Nearly 90% of users believe that sound is an essential component to great TikTok videos, so don't post silent videos. Use sound to express yourself. 
Each TikTok sound also has its own page to showcase all the videos that include the sound. Your video might end up as a viral post on the sound's page, increasing your exposure.
8. Hop on TikTok Trends Regularly
Recreating TikTok trends is a great way to relate to your audience and be seen as relatable. Modifying popular trends is a creative way to put your own signature on trending content. By jumping in TikTok trend, your brand is shown as a business that "has fun".
9. Analyze the best time to post and what content engages your audience
Do you want to post when most of your target audience is online and maximize your exposure? On TikTok, certain times of a day have higher levels of engagement. By utilizing TikTok Analytics, you can research the best times to post for your target audience, and create a calendar to remind yourself to post your content at the best time.
TikTok Analytics also shows you what type of content receives the most likes and engagement on your page. You can use this data to continue to create viral content.
10. Once you find out the optimal content, niche, and best time to post, narrow down your content
It's best not to confuse your audience with scattered content, so find the niche that's best for you and be consistent when you post. Finding your brand's spot will keep you focused as you create high-quality content that lands.
Conclusions
Small business owners thrive on TikTok where they don't have to compete with the big brands dominating Facebook & Instagram. The platform lets small business owners market their businesses by being authentically themselves and connect with loyal real-world customers they wouldn't have access to offline.
We're living in a digital era with massive potential for small business owners to market their businesses. Platforms like TikTok can help businesses connect deeply with customers, developing long-term loyalty. Small businesses begin with authenticity, with people who are passionate enough to make their visions reality. That kind of authenticity is exactly what social media followers are searching for.
Schedule a Free Consultation to Grow Your Social Media
Vivid Candi is a full-service digital marketing agency experienced in growing mid-sized and enterprise businesses through social media. Want to work with us to create a top notch social media strategy for your business? Book a free consultation today, or call our marketing agency at (310) 456-1784.