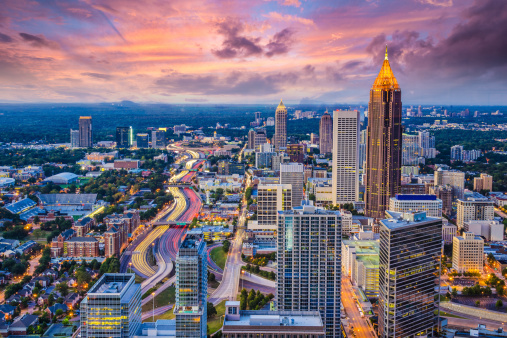 ATLANTA WEB DESIGNER
        Greetings Atlanta! We are Vivid Candi, a full service digital agency that stops at nothing to provide clients with quality, clean, and simple, top shelf websites. We are a Los Angeles based agency, but we do business all over the country! Atlanta just so happens to be one of our main business areas, so if you are ever in the area, or reside in Atlanta and you need a professional website, you know who to call! Vivid Candi was founded in 2001, and through out that time we have designed many websites for many important companies, organizations, and individuals, therefore we have the experience needed in this line of work. Some of us have been working since we were 16! We have experience with all sorts of different platforms, but we mainly work with WordPress. As an award winning digital agency, we have grown into a team of top notch edgy professionals that till this day continue to push the envelope on what is possible with clients ranging from a national level to celebrity to corporate in a variety of different industries.
What separates us from other digital agencies is:
We are a FULL SERVICE digital agency ( meaning we focus on lots of things asides from web design )
We LOVE what we do, therefore, it will be a PLEASURE to design you're website
We are EFFICIENT, and bring our clients VIVID RESULTS
We can go on and on about what separates us from other agencies, but at the end of the day what counts is RESULTS. 
We can bring you a variety of options when it comes to websites. If you are looking for an affordable, yet attractive site we would probably go with a Template website, or if you are looking for something more sophisticated we would go with a custom CSS Website, TRULY WORTH ITS PRICE if you are looking to make a professional expression on those that land on you're site, or if you are looking for something in between, we would simply make a Hybrid Template website. If you are looking for a website where you can make sales online we can make an E-Commerce website! Pretty much all you need in a digital agency, we have. So if you are ever in the need of a web designer, do not hesitate to contact us!
CONTACT VIVID CANDI TODAY
Call us at 1310-456-1784 or contact us online.
Visit our site for more info!