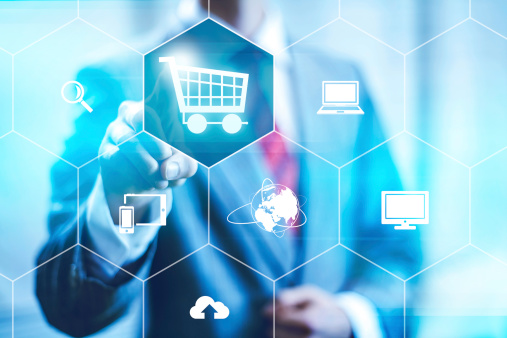 A GREAT WAY TO EXPAND YOU'RE BUSINESS IS BY CREATING AN E-COMMERCE WEBSITE
Unless you can do this by yourself, you're gonna need to consider working with a web agency. 
Lucky for you, you found this article!
          We are Vivid Candi, a full service digital agency that focuses on various things, from web development, to digital marketing. We can help you with the creation of you're fully responsive e-commerce website. We have worked with many big businesses that have needed a fully customized css e-commerce site, therefore we have experience in this category. If our services appear to be of a benefit to you're business, or organization then you can start by filling out a contact form, or simply calling us at 1310-456-1784. We would start by setting up a meeting, where we will discuss you're expectations, and basically what you want the e-commerce website to come out looking like. We like to keep our meetings straight to the point, because we have found that that is the best way to conduct business. After we have covered everything we get our team to start working on you're e-commerce website. Our team has much experience in developing sites, some of us have been coding websites at an age as young as 16! We repeat the process, refilling on client revisions until you feel satisfied with the way you're e-commerce website has came out. Then we will set up a date to when we will launch the site. We will show you how you can add content, images, and products to you're site when you have to. We basically cover everything that way we can get things going for you!
HOW DOES IT WORK
Those that go shopping on you're e-commerce website will be faced with a navigation menu with a product category slider where they will be faced with a number of options depending on what you sell. There they can either click on the product and purchase it alone, or add it to the cart and purchase it along with other products. 
          It is evident! Getting an E-Commerce website for you're business, or organization is the best things you can do to get sales going on a regular basis. In an age of vast technological advances it would be foolish to be left behind in any updates. Because the faster you adapt, the better. Getting an e-commerce website would make it easier for clients everywhere to purchase something from you within seconds! How crazy is that! Be sure to contact us if you're really serious bout making that change.
Check us out! We are on:
– Facebook
– Twitter
– Yelp
CONTACT VIVID CANDI TODAY
You can call us at 1310-456-1784, or contact us online
Feel free to visit our site any time for more info on our full service digital agency!