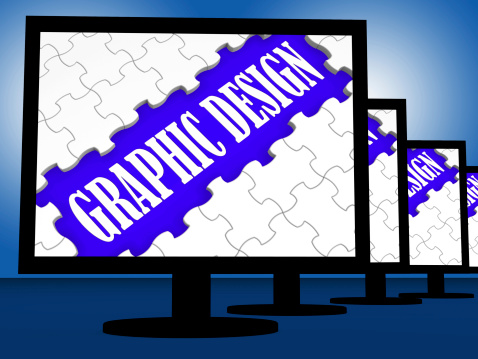 WHAT IS GRAPHIC DESIGN?
                Do you ever just wonder what exactly graphic design is? If so you are not alone. You are amongst the many people that are still unsure about what exactly it is. First We are going to start by giving you the exact definition straight out of the dictionary. Then we are going to get more into you're best options when looking for a professional graphic designer.
         Graphic Design is the art or skill of combining text and pictures in advertisements, magazines, books, or websites.
         Sounds simple doesn't it? Sure! It's pretty simple once you get the hang of it, for many it can even be fun! So where should you go when looking for graphic designing services? Theres ads, and commercials everywhere about who's the best at what they do, but the truth is just because those companies spend allot of money on advertisement doesn't mean that they are as talented as they appear to be. Truth is if you really want to find the best option, you are gonna have to do some searching for yourself, and you're own research. You can start by looking at our print ad portfolio. You will find that we are the professional full service digital agency we claim to be. Because when you work with Vivid Candi, you are brought VIVID RESULTS. Not only are we an award winning digital agency, but we also focus on developing clean and simple websites that are specifically designed to be easier for the visitor to be able to navigate through the site without any problems. If you are one of the many brilliant people that need to see it to believe it, go ahead and peep our web design portfolio.
Aside from Making time proof websites, and eye catching graphic designs,
we also focus on Branding, app development, video production, digital marketing, and SEO.
We built our company on all of our skills. Our agency was founded in the year 2001, by 16 year old Chris Wizner. Since then we have been satisfying millions of customers everywhere with clean, and simple to interact with websites.
If you still aren't convinced that we are the best option when it comes to web and graphic design, then feel free to contact us either online, or by making a call.
Check us out! We are on:
– Facebook
– Twitter
– Yelp
CONTACT VIVID CANDI TODAY
You can either fill out a contact form or you can call us at 1310-456-1784.
Go Visit our site for more info!