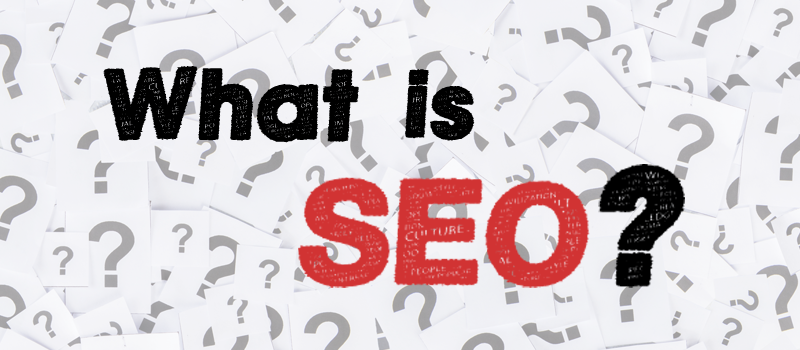 WHAT IS SEO?
Search Engine Optimization
        What this does for you is makes it easier for other people to find you online, popping up at the top of search engine results. All of this goes by relevancy, and you're domain authority. Relevancy is measured by how relevant you're content is to the keyword searched. Domain Authority is the authority you're site possess, this can all be measured with the quality of links you have pointing back to you're site, or how authoritative you're brand is. Search Engine Optimization is a vital part of a businesses success, if done right you can manipulate search engines to get them to work in you're favor!
How do you do this?
         You can start by doing some keyword research, seeing which keywords are being searched the most and have the least competition that way if you compete for that keyword you are not at the end of the search results due to the fact that too many people are going for that keyword. This is a problem for small businesses starting off, that don't have much domain authority, but for sites with good page-rank, and authority then you can just go right ahead, the chances of ranking well for that keyword are higher. A good way to keep you're site from looking stale, or simply to put out content on social media is by blogging. It is important to keep each article at 400 or more words, because if it has poor, and insufficient content then it is likely that Google and other Search Engines will not like it and just leave it at the bottom of search results. Some businesses may not do this simply because they don't have the time come up with ideas for blogs, this is why they come to agencies like us, what we do for our clients is help them build an online reputation, using social sites like Facebook, Twitter, Google Plus, Pinterest, Instagram, Linkedin, and more! Building social link popularity with all of the likes and shares. Keeping you active on the places that matter, because we know that it will pay off.
       Search Engine Optimization is important because as you may or may not know, Google has "crawlers" crawl through the web and browse through sites so they can know which sites matter, and which sites don't. A good way to help them know which pages of you're site are the most important is by linking within you're site to the important pages. This is known as internal links, internal links are the links that you have total control over. External Linking is the links coming from other sites pointing back to you. A good way to gain back-links is by doing guest blogging. This allows you to create content for their blog, and link back to you're site within the content. It is important to links to 3 sites so Google doesn't find it suspicious. 1 to you're own site, 1 to a reputable site, and 1 to a related site.
Follow these steps and you will be on you're way to having a successful, relevant, and active website! If you don't have the time to do this, and need someone who knows how to do it for you, then you can always give us a call!
CONTACT VIVID CANDI TODAY
You can give us a call at 1310-456-1784 or inquire online.
Visit our services page for more info!