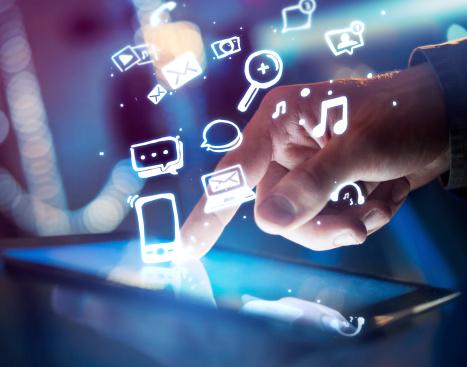 SOCIAL MEDIA MANAGEMENT
Managing you're companies social media accounts all together can be a hassle, and some may think of it as a waste of time. But the fact is that managing you're social media and having a daily routine of posting is good for building you're social link popularity! This is a factor that many search engines look at when determining whether a site is going to rank at the top of search engine results, or not. 
So how do you go about this if you simply do not have the time to dedicate to social media? 
     Simple! You can hire a company like us for social media management, and the best part of it is that we know exactly what the search engines like, and what they don't, so you can rest assured knowing that you're company's social media sites are being handled by the professionals. We use top social media sites that most affect you're SEO rankings, such as Google Plus, Facebook, Twitter, Instagram, and so on. We create content for you're blog, and then go on and post it on social media in a way that attracts readers. Most social media management companies don't understand that you are not only producing content to look good for the search engines, but also people, therefore they're content is often STUFFED with keywords and comes off to people as a spammy site. And this is not good,because it's PEOPLE that make you're business flow not search engines! Sure search engines may aid you by making it easier for you to be found, but it's the people that make things happen. This is why you have to understand the delicate balance between search engines and people when creating content. The key is to write for both audiences. and at Vivid Candi we couldn't understand that better, this is why we offer our professional services to businesses everywhere! Because we know how hard it can get after a while, therefore we work to make it easier on YOU!
Be sure to check us out on the following!
– Facebook
– Twitter
– Yelp
CONTACT VIVID CANDI TODAY!
You can either call us at 1310-456-1784 or inquire online.
Browse through our site for more info on our agency!