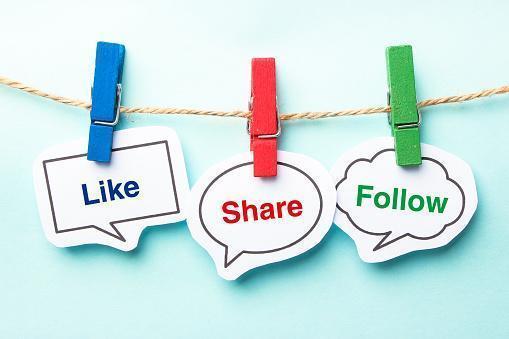 Why Facebook?
According to 2019 Marketing Statistics, there are over 2.38 billion monthly active users globally on Facebook, including 1.56 billion active users who log onto Facebook every day. These statistics clearly show why using Facebook in marketing is important. Understanding how to market on social media platforms is an essential part of any marketing strategy.
Here are 4 simple steps to start the process:
Create a Facebook Business Page
Define your audience
Set goals (in terms of reach, engagement, link clicks, sales, etc)
BE ACTIVE!
Types of Facebook ads
Facebook marketing can be achieved through organic and targeted paid strategies. Below are the types of paid Facebook ads that can be used to reach your marketing goals:
Photo ads: This is the most basic way to advertise. The positive side is that it is easy to produce, but the click through rate may not be as high as another type of ad.
Video ads: Video is the best medium to attract viewers' attention and increase their retention. That is because dynamic visuals can be very powerful. The shorter, the better.
Lead ads: These are usually sponsored ads. The main benefit of using lead ads is that it allows viewers to engage with the ad without having to actually leave Facebook. In other words, viewers can sign up for something or view more directly through Facebook.
Slideshow ads: This also an interactive way to promote something. Slideshows are mostly used to tell stories or show improvements and changes over time. These should be kept short or they can get boring.
Carousel ads (mutli-products): According to digitalmarketing.org, carousel ads are designed to do 3 things: "generate more website visitors, drive better conversion rates and improve overall marketing results." This type of ad shows different options and incites users to click to the main website.
Why use Facebook Marketing?
Here are 8 benefits of using facebook marketing:
Increase exposure: the amount of Facebook users says it all.
Low marketing expenses: There are no start up costs for setting up a Facebook page and engaging with the community. And Facebook ads are inexpensive compared to print or TV ads.
Reach a targeted audience: Facebook ads are extremely targeted. You can choose to reach the specific audience you want, leading to better results.
Use facebook insights: Facebook provides great analytics that can allow you to understand whether you are targeting the right audience, and if your overall campaign or ad is successful. Facebook insights include likes, engagement, reach, shares, comments, etc.
Build brand loyalty: Facebook was originally created to build community and engage with your circle of friends. Facebook marketing is a perfect way to engage with your audience and build trust. Be active and respond quickly to any comment or message you get from customers.
Increase web traffic: Always LINK to your website in your posts. The point of Facebook marketing is to reach people and make them take action by visiting your webpage and purchasing your service or product. Make your posts and ad attractive and incite people to click on your link!
Generate leads: Getting likes on Facebook is not enough. You need to make your audience interested in your brand to the point that they are willing to purchase your product or service. A main goal of Facebook marketing is to convert consumers into your customers.
Compatible on mobile: Most people access Facebook on their mobile devices. Hence, using Facebook marketing increases your chances to reach more people.
Spy on competition: There is a new function on Facebook that allows you to add more than 5 pages "to watch" in your area and niche. This can allow you to see how your competitors are doing in terms of growth, content and engagement. It is important to see how you are doing compared to them to make sure you can do even better.
Tags:
advertising
,
Advertising Agency
,
facebook
,
facebook ads
,
Facebook Advertising
,
facebook boost
,
facebook marketing
,
facebook marketing strategy
,
facebook marketing tips
,
facebook video marketing
,
marketing agency
,
social media
,
social media marketing
,
Social Media Marketing Agency
,
why use facebook marketing