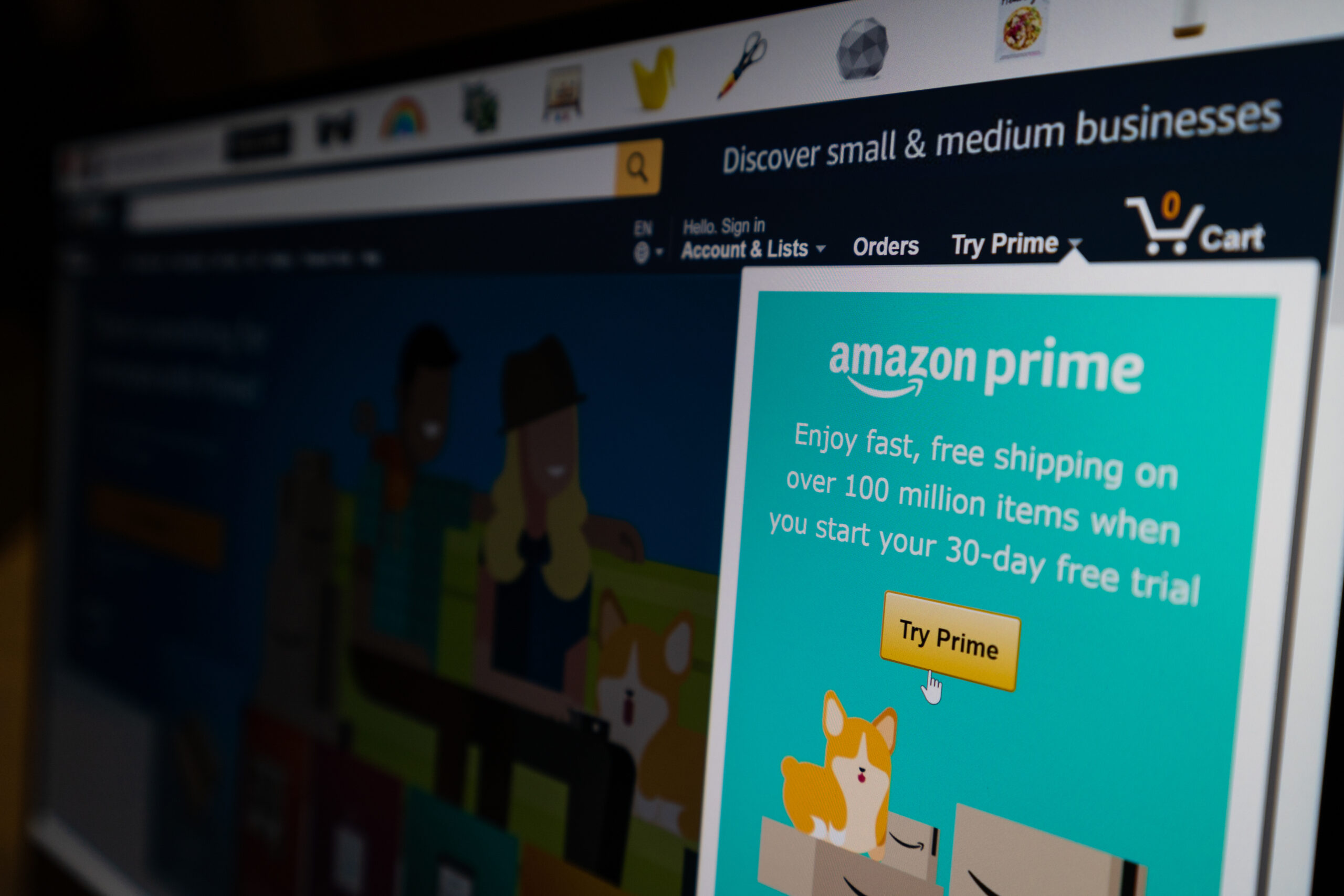 Everyone has heard of Amazon. In fact, 82% of US Households have an Amazon Prime membership- that's 126 million people. On average, Amazon Prime users spend $1600 a year on Amazon products, and non Prime members spend $600. Safe to say that it's a lot of money and a lot of people. Amazon is now considered the largest search engine for e-commerce, holding 54% of product searches. Although marketplaces like Etsy and Walmart are growing fast, Amazon maintains its dominance of e-commerce market share with 47% of online sales and 5% of retail sales in the US. If you're looking to grow your e-commerce business, then selling on Amazon might be just the right answer for you. Yes, the hundreds of millions of people that you can reach on Amazon is a huge advantage to selling on their platform. However, you have to consider that not only are you reaching millions of people, but you are also reaching customers who are ready to buy. Amazon users are at the bottom of the sales funnel, ready to add your product to their cart for quick delivery.
The low start-up costs and ability to make money fast is another advantage to having your products on Amazon. Whether your business is small or large, selling on Amazon allows for your products to have the Amazon reputation of exceptional customer service and fast delivery. According to Amazon itself, $2 billion in sales in the most recent Prime Day came from small to medium sized businesses. Access to operate at an Amazon level scale and speed is a huge advantage to e-commerce businesses, now more than ever. Amazon's built-in, loyal customer base will ensure that clients are always reaching your products. The start-up costs to sell on Amazon are low, and the ability to make money is fast. Acquiring new customers and increasing sales from a high traffic channel are truly endless. Now that you're convinced you want to sell your products on Amazon for low investment and high ROI, where do you start? The first step is registering with Amazon Seller Central.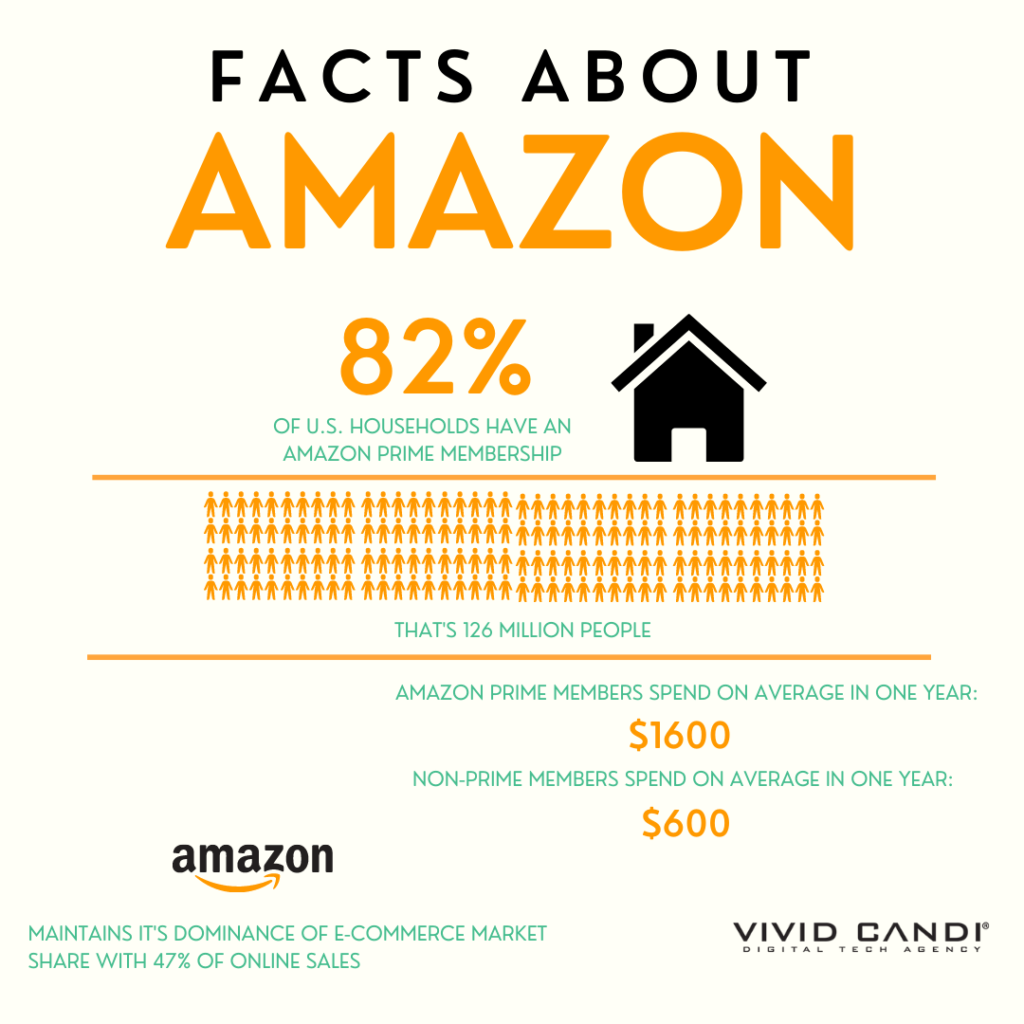 Getting Started on Amazon Seller Central
Amazon Seller Central is the main interface used by brands and merchants to sell their products on Amazon. This central hub allows access to inventory status, pricing, orders, reports- you name it. Everything you need to get started selling on Amazon is here.
Registering on Amazon Seller Central is easy. Amazon offers two different types of plans – individual and professional. You should look into an individual plan if you sell fewer than 40 items a month, and a professional plan if you sell more than 40 items a month. If you opt for the individual plan, you do not have access to advanced selling tools and each sale costs you $0.99. If you're selling more than 40 items a month and go for the professional account, then you'll pay a flat fee of $39.99 per month no matter how many sales you make. On top of the subscription fees mentioned above, Amazon also charges per item sold, and the percentage varies on your selling price. Here's a checklist of what you'll need in order to register:
Bank account number and bank routing number
Chargeable credit card
Government issued national ID
Tax information
Phone number
As a marketplace seller you have two options for fulfilling orders from your Amazon customers. The first option is to do all of the shipping, customer service, and returns yourself. Amazon shipping rates will apply to you based on the product and shipping selected by the buyer. The second option is to enroll in the Fulfilled by Amazon Program (FBA). Amazon's FBA program allows sellers to store their products at Amazon warehouses. This way, Amazon will pretty much do all of the work for you and ensure customer satisfaction with fast delivery. Keep in mind that Amazon FBA fees can range anywhere from 45 cents to $1.35 per unit that they are storing. After you have signed up for Amazon Seller Central and selected your method for fulfilling orders, the next step is listing your product on Amazon.
Listing Your Product on Amazon
You have one moment to catch your customers eye so optimizing titles, descriptions, keywords and images on your product listing is essential to Amazon success. A successful listing equals a successful launch, and if you eventually want to begin an Amazon advertising campaign, being fully prepared is crucial. Follow best practices, such as descriptive titles, clear images, and concise bullets with the best features of your product and high-quality keywords.
Write the title to your product as if you were describing the physical product itself. The more descriptive the better- but remember to keep the title to approximately 60 characters long. Ensure your point gets across, add the material type, the quantity, the color, and any other features that the consumer will find beneficial.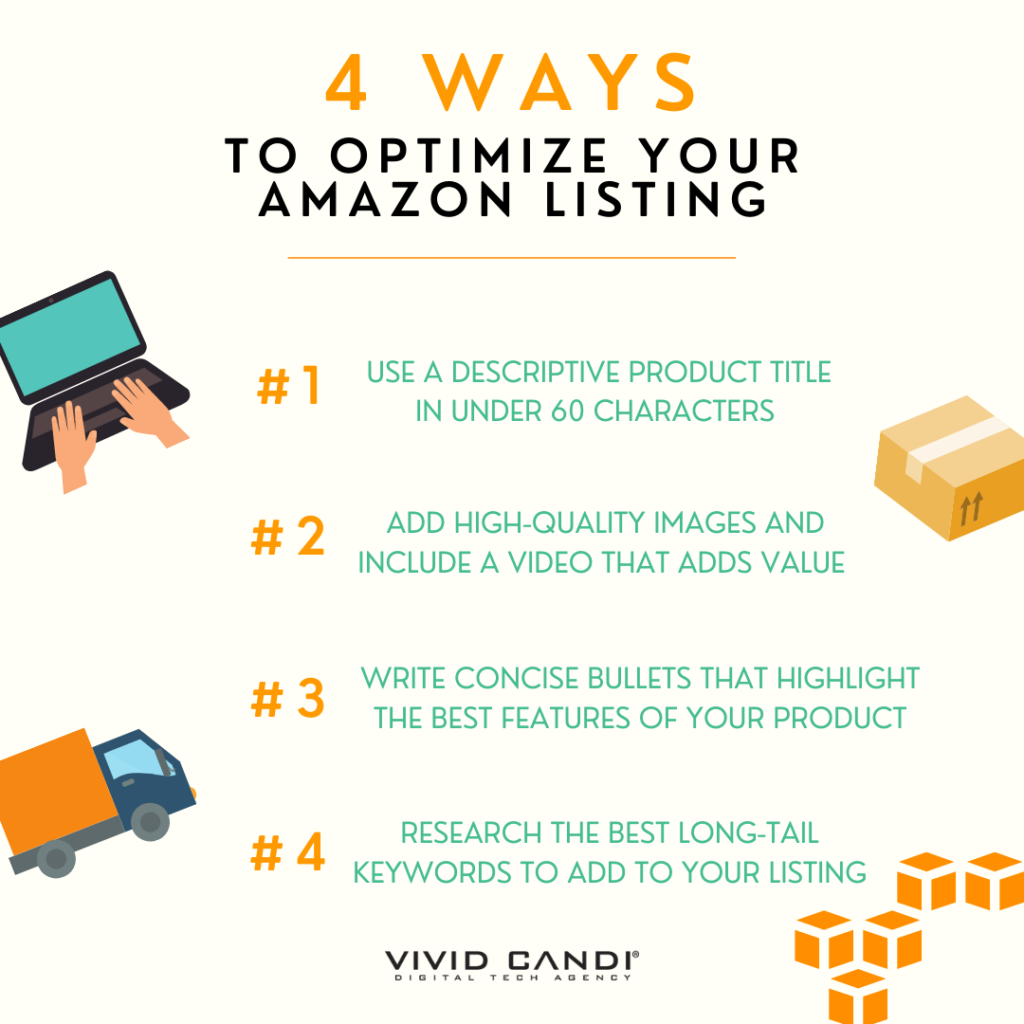 The quality of your images will impact your product visibility on Amazon. When selecting images to add to your listing, it's important to keep in mind that Amazon has a list of requirements that need to be met for your main image. Your main image must show only the product, have a completely white background, and be a close up image. Amazon specifies the closeup to be 85% of the total image, or else the product may appear small in the thumbnail. Make sure you are adding high quality images to the next 6-7 slots available on your Amazon listing. These are critical images to your product because they appear in the product detail page. If you have over 7 images, they will be seen only when a customer clicks to get more details. If you add a video (and you should), this will use the 7th slot on your listing. Remember to also include a lifestyle photo, a photo for scale and an infographic to your Amazon listing. This will help customers see that your product fits their needs.
Videos are more effective than still images when it comes to Amazon advertising campaigns -that's why it's important to add them to your Amazon listing. There are a few ways to add a video to your listing, through Brand Registry and A+ Content Manager are the two most recommended services. As we mentioned above, the video will always take the 7th slot of the images. Videos will help your customers better understand the benefits of your product, ultimately resulting in more sales.
The next important detail to your listing is under key product features. This is where you are allowed to include bullet points for your Amazon product. It's extremely important to add concise bullets that will highlight the best features of your products. Amazon also allows you to add emojis to your bullet points. Take a look at this listing done by Vivid Candi as a part of an Amazon advertising strategy:
🧻 Extends to Your Desired Length
🧻 Easy to Reach for the Physically Impaired
🧻 Retracts for Out of the Way Storage
🧻 Turn in or Out for Desired Roll Position
🧻 Extend-a-Roll extends to 22"
🧻 Modern Design and Hassle-Free Wall Mounting
🧻 Ideal for Small Bathroom Spaces
Don't strain your back when your toilet paper holder is out of reach, instead, Extend-a-Roll
It's important to note that the features are straight to the point, and include relevant keywords.
There are a number of ways to include keywords into your Amazon listing. These keywords will become essential once you're ready to launch an Amazon advertising campaign. You can research the best keywords for your product using third party services such as MerchantWords or Helium 10. Both of these paid platforms offer emerging search trends and high quality keywords from Amazon data. Add these keywords to your listing, and include them in front of your product title. Take note of these keywords because they will become very useful once you're launching an Amazon advertising campaign- but we will get to that later.
After you have finalized optimizing your product title, images, key product features and keywords, do one last scan and make sure you have made no spelling mistakes. This may seem like a silly tip, but spelling mistakes will make your brand and product lose its credibility instantly. The good news is that changes made on Seller Central are typically quick and take up to 15 minutes to reflect on the Amazon website.
If you have a more established brand, then enrolling for A+ Content Manager will help enhance your product content. You have probably seen A+ Content on Amazon before, it typically appears once you scroll to the very bottom of a listing. The templates provided by Amazon usually consist of additional images with titles and a description.
Amazon is pretty picky when it comes to deciding which brands will be able to enroll in their program, which allows for highly customizable product detail pages. The eligibility requirements are strict, and this feature is only available to Professional sellers who have been approved as brand owners through Amazon Brand Registry. Emerging brand owners who are a part of Launchpad and Amazon Exclusives also have access to A+ Content Manager. If you are eligible for A+ Content Manager, you should definitely get started from your Amazon Seller Central page and add content that is unique and eye-catching. Amazon provides different templates for you to add images and descriptions. If you are not eligible for A+ Content, don't worry- you are still on a leveled playing field with other small businesses across Amazon.
How to Get Positive Reviews on Amazon
Now that you understand how to optimize your content on Amazon and the importance of a complete product listing, the next step is learning how to get positive reviews. A clean and polished listing is useless if you have no product reviews. Amazon reviews are the next factor you need to consider when looking to sell your products on this e-commerce giant. Reviews will help your listing rank higher and allow customers to see your product first. Similar to SEO efforts, Amazon will rank your product according to all of the factors we listed above: optimized titles, images, keywords, descriptions, A+ Content Manager, and reviews. Earning positive reviews on Amazon is trickier than it seems, but there are a few ways you can facilitate reviews without breaking Amazon guidelines.
Request a Review Button: Within Amazon Seller Central's Order Reports you can see who has made a purchase and click "Request a Review" if the order was placed 4 to 30 days ago. Amazon will then send an automatic follow-up email to your shopper, asking them to review the order.
Early Reviewer Program: This program is only available for new products that have less than 5 reviews, but is a great way to start gathering some positive feedback. You can enroll in the Amazon Early Reviewer program for $60 by submitting a product and accepting the terms and conditions. Amazon then randomly selects a shopper who has already purchased the product, and asks them to leave a review in exchange for a gift card. Amazon will continue to do this over the course of one year or until your product reaches 5 total reviews. Keep in mind that negative reviews count as well!
Third-Party Automated Emails: Amazon allows for easy integrations to 3rd party services such as Mailchimp. These add-ons require zero coding and will help you reach your customers who have already completed a purchase. Just beware because Amazon is extremely strict on how often you can do this and if you're even allowed to. Make sure to read the updated Amazon Review Guidelines before trying this method.
Product Inserts: This method seems to be one of the most authentic and effective ways to bring genuine reviews to your Amazon product. Insert a pamphlet to your packaging that has some information about your company and include a contact number or email for customers to reach in case they have an issue with the product. Ask the customer to leave a review on Amazon, while remaining neutral since Amazon does not allow you to directly ask your customers to leave a 5-star review. This goes hand-in-hand with good customer service, and is a great way to avoid negative reviews.
The more positive reviews the better, so aim to gain at least 5 positive Amazon reviews for your listing. If you happen to receive a negative review, then turn it into a positive by providing exceptional customer service. Remember to answer the review politely and offer a solution to any issue the customer may have experienced.
Amazon Ads Guide: Finding the Right Amazon Advertising Strategy for You
You are ready to sell on Amazon: you have a great product, an optimized title, essential keywords and good reviews but you are not selling. Why are you not selling? Let's say you are selling a toilet paper holder. When customers go to Amazon and type "toilet paper holder" into the search bar, your product does not appear. In fact, your product does not appear until you reach the 5th page of results! The solution to this is simple: launch an Amazon advertising campaign or hire an Amazon PPC agency to do so for you.
There is a huge advantage to selling on Amazon and reaching its millions of customers but the disadvantage is that you are competing against other similar sellers. The challenge then becomes how to make your product stand out. How does your product become the first to show up when you are searching on Amazon? This is where Amazon ads come into play.
Amazon ads are similar to any other advertising platform from Google, Facebook, Pinterest, etc. They work in the same way Google Ads works by typing in a keyword in the search box and having the top results as paid ads. You can usually identify ads across Amazon because they will say "sponsored" or "ad" above the image.
There are five different types of Amazon advertisements: Amazon Sponsored ads, Amazon Headline Search, Amazon Product Display Ads, Amazon Native ads, Amazon Video Ads and Amazon Stores. It is important to understand what type of ad will be most effective for your Amazon advertising campaign. But before we jump into the differences between each type of ad, here are some general tips for a successful Amazon advertising campaign.
Understand Your Goals: Before launching any ads, sit down to understand the numbers and what you want to achieve from your Amazon ads. Are you interested in boosting brand awareness or driving more sales? One way to align your targets with your goals is having a metric for success. This can be your Advertising Cost of Sales (ACos) if you're focused on sales, or impressions if you're focused on brand awareness. Your goals will help determine which type of Amazon advertising strategy is best for you. For example, video ads, display ads, audio ads and custom ads are recommended to increase brand awareness.
Advertise Your Most Popular Product: This is important if you offer more than one product to sell on Amazon. Selecting the right product to spend your advertising dollars on will increase your chances of conversions. Make sure this product is in stock and priced competitively. Keep your goals in mind, and consider advertising a newer product to increase awareness.
Optimize Your Product Detail Page: This is one of the most important factors for Amazon success. We have gone into detail about how you can do so above, but always remember the three c's to help you out: clear, concise, and compelling. Entice shoppers with a persuasive product detail page and they will soon turn into customers.
Ad Placement is Key: Keep in mind that Amazon ads can appear on various devices or sites. Therefore determining where you want your Amazon ads to appear can be tricky due to the many options. The first step is determining if you want a video, audio, or still ad. Once you determine which ad type is best for your business, then you can select what Amazon advertising strategy is best.
Know the Difference Between Sponsored Brands and Sponsored Products: Although the title might give it away, go to Amazon and explore different ads that you see. Sponsored brands will display multiple products under one brand, and sponsored products will highlight one single product. If you have multiple products, or variants of one product, consider sponsored brand ads for increasing brand awareness of an entire product line. If you have only one product, then sponsored product ads is the answer for you. A sponsored product ad is a better fit if you are targeting a niche audience, for instance, someone who is already interested in your competitors product.
Use Amazon's Advanced Targeting Functionality: This is Amazon's feature that will display your ad right next to a top-rated or related product. For example, if you sell toilet paper holders, Amazon will show your ad next to someone searching for 'toilet paper'. The Product Attribute Targeting shows ads to shoppers who have already shown interest within your industry and will help maximize the effectiveness of your ads.
Add Negative Keywords to Your Amazon Advertising Campaign: To avoid spending money on keywords that don't serve your product, make sure to add negative keywords to your ads. Negative keywords refer to keywords you do not want to appear for, because it will most likely not result in a conversion. For example, if a shopper is searching for a 'wall mount toilet paper holder' and your toilet paper holder is free standing, then you can add this to your list of negative keywords. It's important to remember that consumers come to Amazon at the end of the sales funnel, ready to make a purchase. They know what they are looking for, and the chances of you changing their mind from a wall mounted toilet paper holder to a free standing toilet paper holder are low.
The Five Different Types of Amazon Ads
Amazon Sponsored Product Ads
Amazon Sponsored Ads are pay-per-click ads that display a single product under search results and product detail pages. With these types of ads you can decide to bid on three different types of keywords: broad, phrase and exact.

Broad keywords refer to words before and after the keyword you included. For example, if your keyword is "toilet paper holder" then Amazon will match "black toilet paper holder wall mount" with your ad. While at first this type of keyword may seem great, be careful to not spend your advertising budget on words that do not match your product and therefore will not result in conversions.
Phrase keywords focus on the sequence of your words for context. Amazon will only show your keyword if it is in the correct order. For example, if your phrase match keyword is "toilet paper holder" then Amazon will not show your ad when someone searches "holder for toilet paper" since the order of the words is different. Your ad will appear however if someone searches for "best toilet paper holder" because your main keyphrase, 'toilet paper holder' remains in order.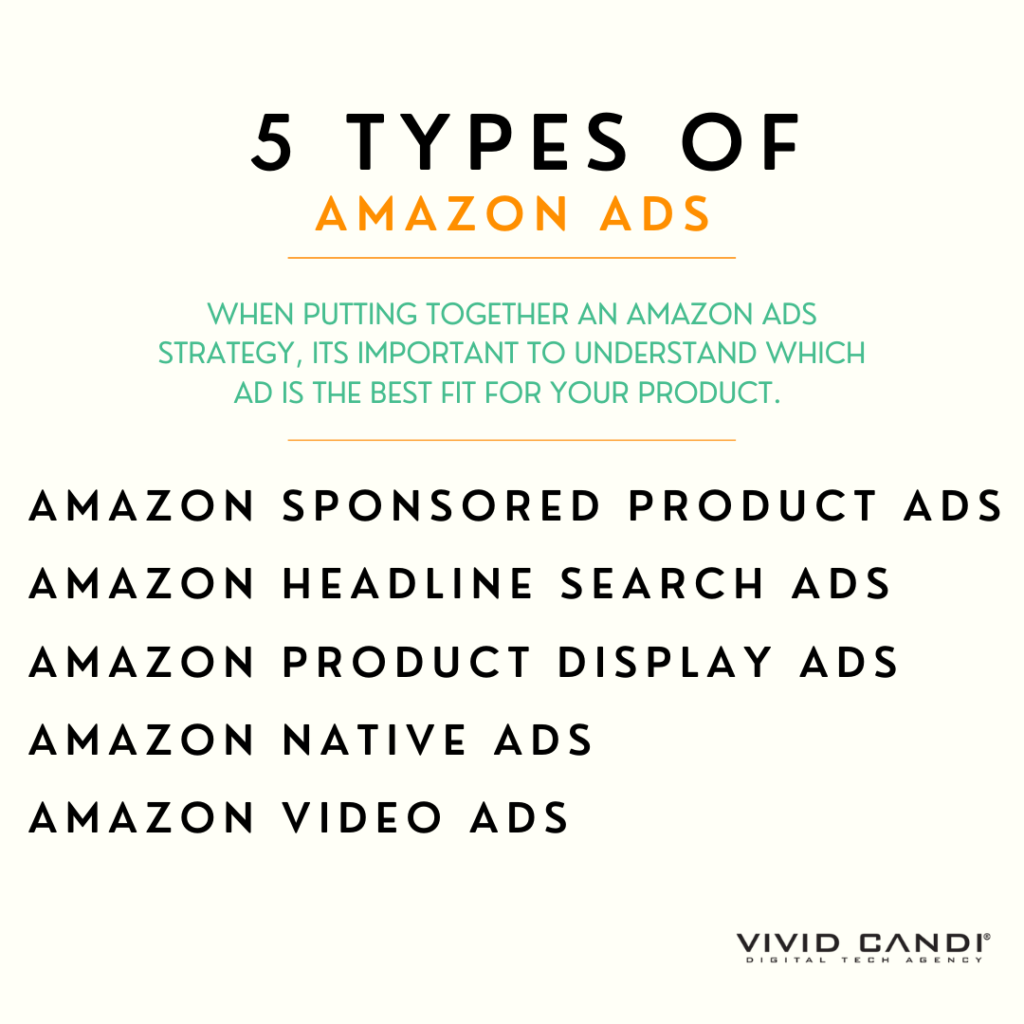 Exact keywords are the most accurate of keywords. Your ad will not appear for shoppers who include words before and/or after your keyword. For instance, if your keyword is "toilet paper holder" then your ad will not appear if someone searches "toilet paper holder for small bathrooms". Keep in mind that you are encouraged to target at least 15 different types of keywords that relate to your product.
Select Amazon Sponsored Product ads when you are looking to target specific keywords. Remember how we mentioned the importance of taking notes of the keywords when adding them to your product detail page? If you've done your research correctly, then you will be able to pick and choose the best keywords for your Amazon advertising strategy.
Let's go back to the 'toilet paper holder' example. According to MerchantWords, a third party platform for search trends and high quality keywords from Amazon data, the key-phrase 'toilet paper holder' has 143K+ monthly searches. On the other hand, the word "toilet paper holder wall mount" has 5K+ monthly searches. Both of these are great keywords to add to your Amazon Product Sponsored ad because we know that they have high search volume. Add other keywords you've found from your search to these ads or look into an Amazon PPC agency to do so for you. 
Once you have launched your Amazon advertising campaign, monitor both targeting and bidding of your ad. Flag the keywords that have low conversion rates as negative and take note of the keywords that are converting.
Pro tip: after you have launched a few Amazon ads, take your highest performing keywords and create an ad group just for them.
Adjust your bids manually and leverage your bid to boost the odds of it appearing in search results. Every keyword will have a different level of competitiveness and price- so make sure to do your research beforehand.
Amazon Headline Search Ads or Sponsored Brand Campaigns
This type of Amazon advertising campaign is only useful if you are promoting more than one product, or variants of a single product. Similar to Amazon Sponsored Product ads, brand campaigns allow you to promote keyword-targeted ads that show above, below and alongside search results.
You can add up to three different products for this type of campaign, and customize the ad's image, headline and landing page. Each product can lead you to a different product page or even your brand home page.
There are three different types of keywords you can target: branded product keywords, complementary product keywords, and sponsored products automatic targeting keywords.
Branded Product Keywords are easy to understand. It's simply your brand name plus the product you sell. For example, Charmin and toilet paper.
Complementary Product Keywords refer to two individual products that compliment each other and therefore can be sold together. Pencils and notebooks are an example of complementary product keywords.
Sponsored Product Automatic Targeting Keywords are search keywords that have already been proven successful from previous sponsored product campaigns.
When launching an Amazon Sponsored Brand Campaign, select your top three performing products to feature in your ad. This will increase the likelihood that your ad will result in conversions, if you already know you have a product that has a certain demand. Include your product's top benefits in the headline and avoid claiming your product as "best seller" or "#1" because this will more than likely be rejected by Amazon.
Pro tip: When creating your ad, make sure you preview the mobile version since most likely your audience will be shopping from the Amazon app.
Don't be discouraged if your ad is not successful right away. Instead make the most out of the results and consider only changing one variable at a time to see what works best for you and what does not. You can run test ads to see which type of ads are better for meeting the goals you have determined for your product.
Remember how we mentioned each product from your ad can lead to a different landing page? Well consider testing different pages as well, to see which one performs best. You can have one ad lead to a product page and another to an Amazon store page, then compare the results from there.
Amazon Product Display Ads
The third type of Amazon ads are Amazon Product Display ads. These pay-per-click ads appear on product detail pages, customer review pages, on top of the offer listing page and below the search results. They may also appear on abandoned cart emails, follow-up emails and recommendation emails. Their main objective is to upsell and cross-sell customers.
If you opt to use this type of ad for your Amazon advertising strategy then you need to understand the two types of campaign targeting: product and interest. Both of these aim to reach your desired audience based on either a specific product or interest. Product targeting will focus on specific products and related categories while interest targeting will reach consumers based on their shopper interests.
If you are uncertain about what type of targeting is best for your Amazon advertising campaign, then try testing out both product and interest targeting to see which one brings in the better results. You will be able to make informed decisions from there.
Product Display ads will also allow you to pick which in-category detail pages you would like to advertise on. On top of that, you also have the ability to customize your creative and access the reporting tools from Amazon. Amazon's reporting tools will show you all the results from your Amazon advertising campaign, including the amount of clicks, spend, sales, ACoS (Amazon Cost of Sales), CTR% (click-through rate percentage), and so on. It's very important to understand these metrics and how to read this data. From this data, you are able to make informed decisions for your ads moving forward. If you are uncertain on how to understand the results from your Amazon advertising campaigns, then it may be worth hiring an Amazon PPC agency to help you out. Vivid Candi is an advertising agency that specializes in Amazon PPC management, and can handle all your Amazon ads for you.
Amazon Native Ads
One of Amazon's newest features, Amazon Native Shopping Ads are always relevant and dynamic.Meaning that Amazon will populate the ad space depending on what the customer is looking for. This provides for a compelling visitor experience and adds to the shopping opportunity. These ads come in three different types: recommendation, search and custom ads.
Recommendation ads should be placed in product article pages in order to automatically display relevant product recommendations.Since these ads are dynamic, Amazon will populate the most relevant ad to your page based on the content. The ad placement will also adapt whether the customer is accessing your page through desktop or mobile.
Search ads will populate on your website based on the keywords that customers are typing into Amazon's search bar or keywords added by you.
Custom ads allow you to handpick your favorite products that you would like to promote in place of the ad space. These ads are meant to both complement your content and add a fully customizable feature to your page.
As a best practice, it's important to only add products that are extremely relevant when using Amazon's native ads. The idea is for customers to have a next step ready after they have finished reading the content from your post. Adding a clear CTA or call to action is also important on these ads just as much as any other type of ad.
Amazon Video Ads
If it is not obvious from the title of this type of ad, you do need a video in order to launch Amazon Video ads. If you do not have a video, consider having a video made, since video ads statistically perform 25% better than static ads. Most Amazon PPC agencies will create a video creative for you. Vivid Candi, for example, is a full-service digital advertising agency that will create video content for your ads and launch an Amazon advertising strategy for your product. 
Whether you decide to have a video made by an Amazon PPC agency or already have a video at your disposal, consider these ads if you wish to show up on Amazon platforms such as IMDb, Fire TV and other various properties. What makes this type of ad unique is that you do not need to sell a product on Amazon in order to launch an Amazon Video ad. You have the ability to set your landing page as an Amazon product page, your own website or any other web page across the internet! It's important to note that a minimum spend of $35,000 is required for these ads.
Amazon Stores
Amazon Stores allows you to create your own branded destination within the Amazon website at no additional cost to sellers, vendors and agencies enrolled in Amazon Brand Registry. This self-service platform allows brands to build brand awareness by letting customers learn more about your brand. You can include your brand story and product portfolio with Amazon's drag-and-drop style templates. These templates require no coding and are full of images and videos for your use. 
If you decide to get started with Amazon Stores, you are given your own custom Amazon URL. This unique domain is easy to remember and is a great landing page for your Amazon ads. The dashboard within stores provides analytics and gives you a powerful understanding of what is happening with your page views, traffic source, sales, and more. 
If you have found your niche audience on Amazon, then creating a brand store might be worth replacing your outdated website. This clean webpage is an opportunity to become a relevant small business within the Amazon giant. You can find some examples of Amazon Stores here:
Amazon advertising plays a huge role in your online sales success. As consumers turn more and more towards online shopping, it's essential for you to not be left behind. Amazon helps brands, big or small, and products display their best features on a leveled playing field. If you are intimidated by all of the features that go into optimizing an Amazon product display page and launching an Amazon advertising strategy, then look into a full service digital marketing agency, such as Vivid Candi, to assist you. An Amazon PPC agency will increase your likelihood of success on Amazon and is worth the investment. Ad agencies will help you understand your goals and execute an Amazon advertising strategy into place.