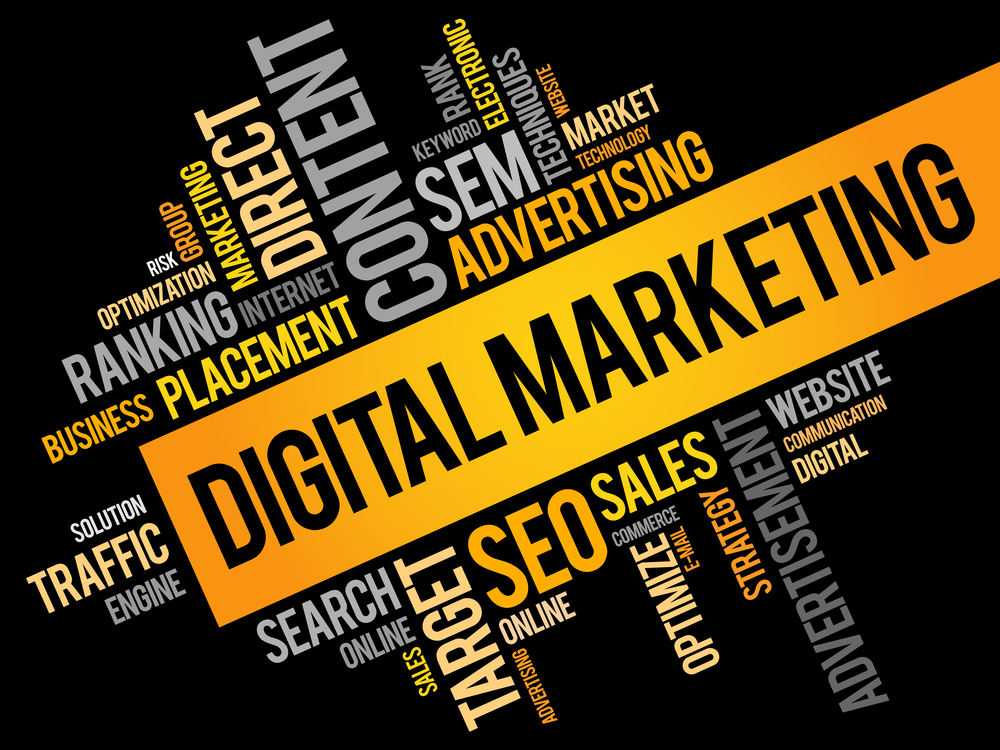 How Digital Marketing Can Be Beneficial
In today's technology-savvy world, digital marketing is a crucial aspect of having a successful company. Digital marketing is a component of marketing that utilizes internet and online-based digital technologies to promote products and services. Moreover, digital marketing uses creative and technical marketing strategies to benefit your business. As a business, your overall goal is to find the best strategies that will bring the biggest ROI. Hiring a full service digital agency can be extremely beneficial in this process. A full service digital agency, like Vivid Candi, can help you achieve your company's goals including more brand awareness, more leads, more website traffic, more conversions, and even increase sales.
Finding An Agency That Does It All
Digital marketing includes many components that require lots of time and knowledge. Why stress when you can hire a digital agency to do all the work for you? Now more than ever, it is so important for your business to be able to grow online. If a company isn't taking advantage of all of the options to develop their presence online, it is a missed opportunity.
The key is to find an agency that can offer a multitude of digital marketing services to increase a company's digital impression. Every digital marketing agency is different and may offer different online marketing services. Full service digital agencies often offer more services than every day digital agencies. When looking for the right agency, we highly recommend hiring a full service digital agency so you don't have to worry about finding a second, third, or fourth agency to complete various tasks.
Why Your Company Should Hire a Full Service Digital Agency
At Vivid Candi, full service means we can handle any marketing task from start to finish. Strategy to budget to production to execution. We have in-house resources for graphic design, web design and development, photography, video, and more. As a leader in SEO, website conversion, and Internet marketing services, our full service digital agency prides itself on driving traffic, converting visitors, and measuring effectiveness to ultimately deliver real results for our clients. Moreover, our team of experts also specialize in SEM, PPC, email marketing, app design, and more! Whether you are searching for a full service digital agency to improve your ranking in search results, redesign your website, or revamp your content marketing strategy, our award-winning team and customized marketing strategy plans are the perfect fit.
With so many businesses on the same platforms, competing for attention from the same audience, it's important to find ways to stand out. This is when a digital agency can assist you with your unique digital presence and reach to ultimately see optimal results. Together, we will work with your company to create a plan that will help you reach your goals. We will help establish an online presence that will distinguish your brand from a rest, set goals in order to see progress, and will undoubtedly meet and surpass them. Our goal as a full service digital marketing agency is to really get to know your company and help you achieve the best outcomes.
Why Vivid Candi?
Vivid Candi is a full service digital tech agency with a 360-degree approach to digital services. With over 21+ years of experience in digital design, social media marketing, web design and development, and more, we have a lot to offer. What makes Vivid Candi unique is that it was one of the first to pioneer the industry as it anticipated the transition from print to digital marketing. The Vivid Candi team is full of hard working, experienced, and talented professionals with many resources. Vivid Candi executes carefully constructed plans including both creative and technical strategies online. Moreover, Vivid Candi's agency provides a large range of services to its clients.
It is one thing to have the resources, information, and goals, but another when you have the right team to bring your company's digital presence to life. When done correctly, the right team can put together their talent and strategies to capture the desired audience, increase web traffic, boost brand awareness, grow sales, and ultimately expand a company. For over 21 years, Vivid Candi has assisted more than 7,500 clients by providing an abundant amount of resources. Vivid Candi's business is meant to assist any brand who is looking for growth in all things marketing, branding, apps, social media, websites, SEO, PPC, content. Anything digital, Vivid Candi can offer as a full service digital agency.
Digital Marketing Today
Digital marketing applies to all endeavors that promote brands on all things that have to do with electronics and the internet. Today it is simply not enough to occasionally run an OOH ad or banner display ad here and there. A full service digital agency utilizes its broad spectrum of services to apply their resources to marketing and advertising on many online or electric platforms. Whether it be content creation, video production, web/app development, marketing or advertising strategies, social media, or anything else regarding those topics, agencies such as Vivid Candi can support your business.
With the right digital agency, significant benefits can be seen. It would be unproductive and potentially damaging to have your company manage advertising, marketing social media, SEO blogging, emailing, and all other tasks having to do with marketing. Leave your company's marketing tasks to the experts. No matter where a company is at in their professional journey, Vivid Candi can significantly boost their online presence using many powerful and beneficial plans in good time.
Learn more about Vivid Candi, a digital tech agency in Malibu, that offers full-service digital marketing services, custom web design and development, and more for a multitude of clients.
Visit our website to learn more. And be sure to check out Vivid Candi's Instagram to see how the agency operates via social networking/media.