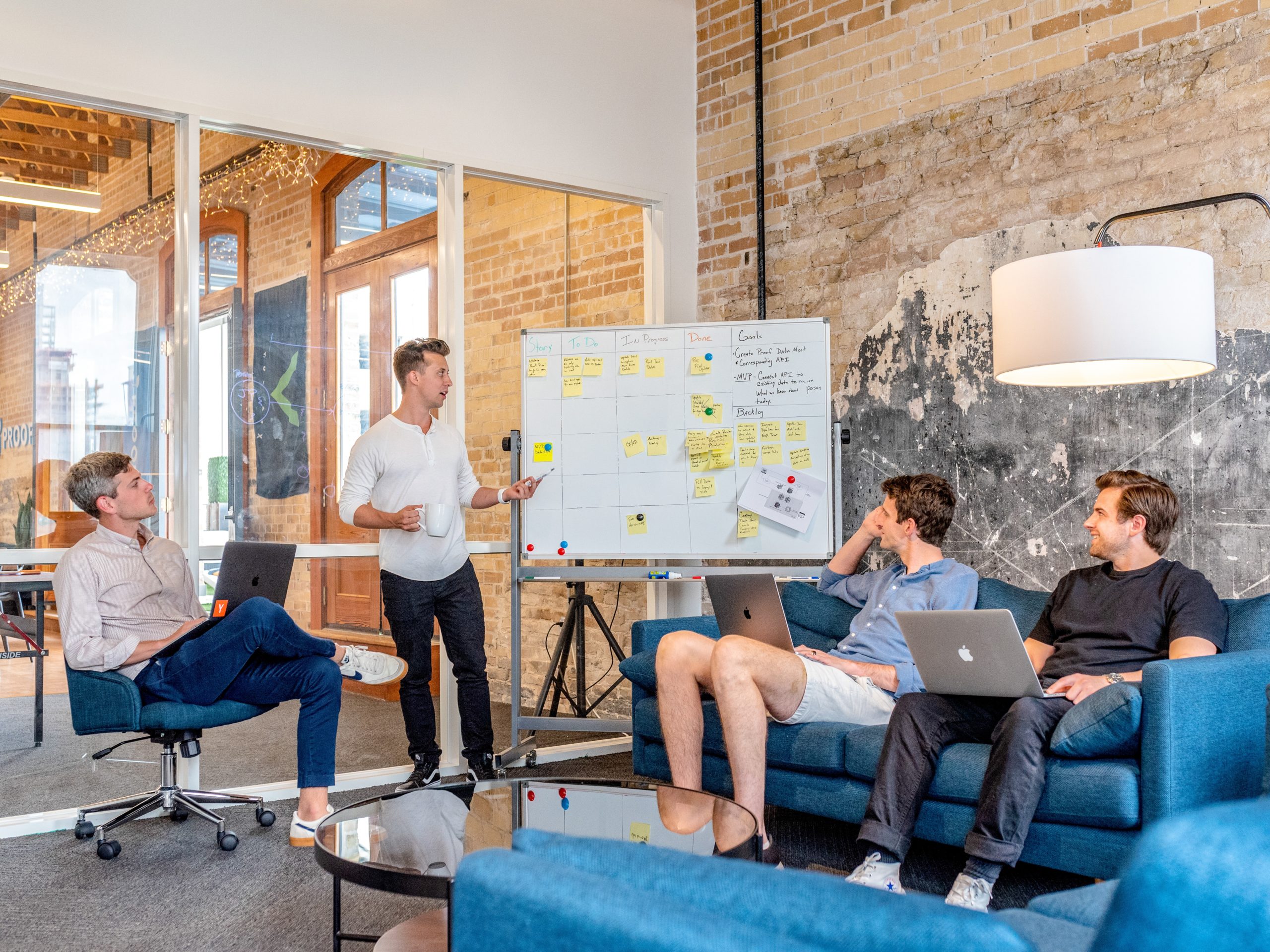 Are you interested in social media marketing, creating unique content or developing a mobile strategy? Do you enjoy bringing traffic to one's sight by utilizing Search Engine Optimization tactics in blogs or webposts? If any of these tasks sound exciting to you, then working with a digital agency might just be the perfect fit!
As Digital Marketing skills are increasing in demand over the years, working with a digital marketing agency is becoming more popular. The reason it is gaining traction is because it offers a business the opportunity to evolve their brand by gaining access to a wealth of niche skills, resources, and talent that aligns with their commercial goals.
Still not yet convinced? Well, here are…
5 Reasons to Work with a Digital Agency:
1. Gain Access
When you pair up to work with a digital marketing agency you, the client, will be able to be in touch with an entire team full of individuals who specialize in technology, social media marketing and digital strategy. A team full of creative minds comes with access to external persinal who can also help establish your brand and build your business from the ground up. A digital marketing agency can also help you get in touch with local and national social media influencers to help endorse your brand and gain awareness.
2. Get Resources
A digital marketing agency that is already well-known and trusted has an abundant amount of resources right at their fingertips just waiting to assist you. Each individual on the team brings in certain talents that will help create your marketing plan start to finish. If you need a social media manager, you are set. If you desire a creative, tech-savvy web designer, no problem. Are you looking for an expert in SEO, branding, and blogging? Well, you are in luck because established digital marketing agencies have got you covered!
3. Enjoy the Variety
Instead of just having one individual review your work and help market your brand, you will have a plethora of individuals who come with diverse skill sets to aid in the development process. The team as a whole is constantly collaborating and brainstorming ideas to then communicate to you, the client.
4. Gain Insight
A digital marketing agency consists of a team full of professionals in their field of work. They have a laundry list of experience working in marketing research, web creation, and digital strategy and can provide you with their expertise. Allow these individuals to guide you through the step by step process in how to build your business efficiently.
5. Human Connection
Last but certainly not least, working with a digital agency can assist you in creating meaningful connections and relationships. This type of networking will not only catapult your business to the next level, but it will also fuel your own personal resume. The more you grow your social capital, the more new opportunities and new customers you will receive in the long run.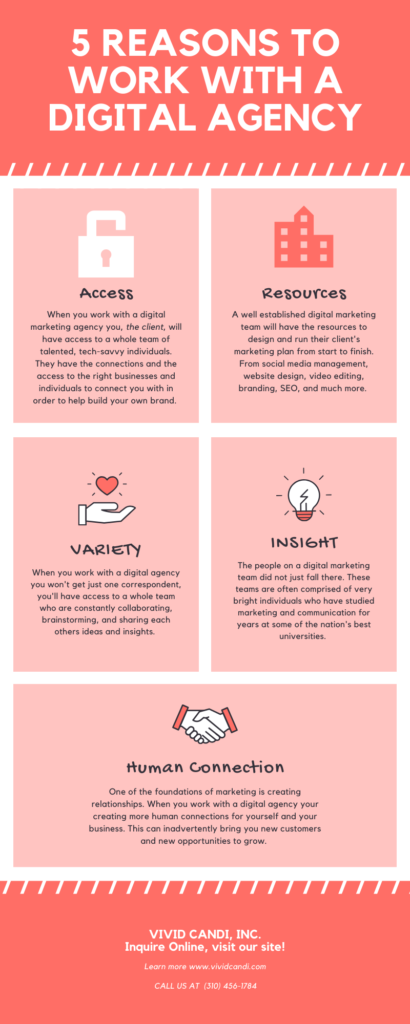 To learn more about working with a marketing agency to create quality content for your business. Call (310) 456-1784 or inquire online and a Marketing Account Executive will be in touch!
Visit our website to learn more.
Follow us on Instagram.