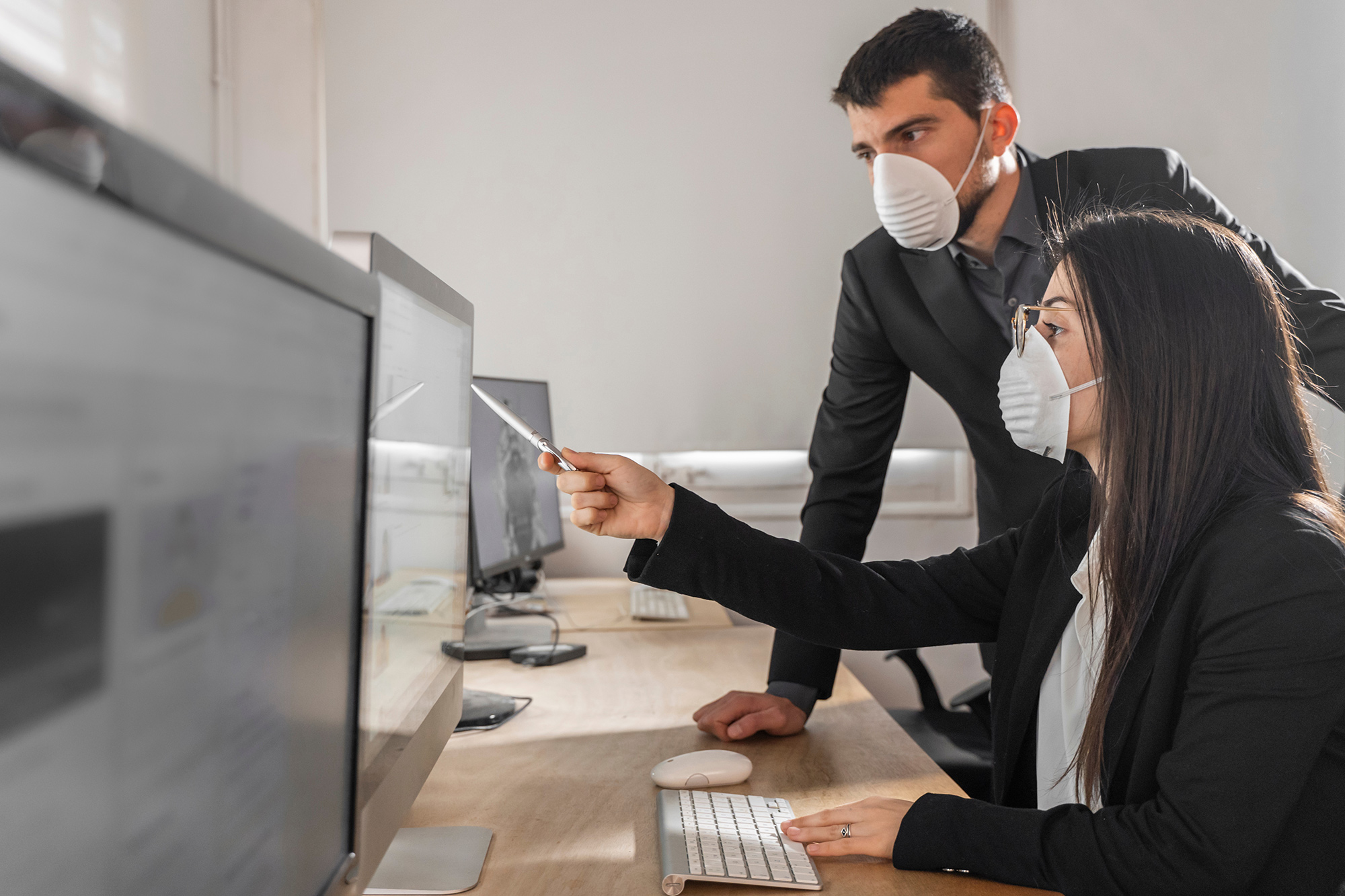 One thing no business expected in 2020 or planned on was the Novel Coronavirus (COVID-19) which as of March 9th, 2020 has sickened more than 113,700 people worldwide ~ see live map at https://www.nytimes.com/interactive/2020/world/coronavirus-maps.html. Although only 600+ cases in the United States currently, businesses are being forced to rapidly adapt their business model and marketing during these times. So it leaves the question, what can a business do to adapt and market themselves during the outbreak of the Novel Coronavirus (COVID-19)?

As a top digital marketing agency in Los Angeles, many of our clients and nearby organizations have begun to ask us for our best advice during these times of the Coronavirus outbreak. Here's our top 5 tips & advice for businesses to adapt and continue marketing during the Coronavirus (COVID-19) outbreak:
Emphasize Cleanliness Onsite & In Advertising ~ in all marketing material it's important to add an extra statement about your cleanliness practices and whatever practices you had pre-Coronavirus, you should upgrade them and make them more routine, more frequent with higher quality control than ever before. It's also recommended during the novel Coronavirus (COVID-19) if you're a retail business that has customers come onsite (i.e. restaurants, spas, gyms, etc.) that you make it really obvious you are being extra clean and extra careful (i.e. a sign stating you are doing additional cleaning as a extra precaution for the Coronavirus).

Encourage Remote Meetings & Remote Relationships as an Option ~ Working remote using services like Skype, Google Hangouts, Zoom, GoToMyMeeting has never been a better selling point in marketing during these times of the novel Coronavirus (COVID-19) outbreak. Now you can offer this as a new way to meet that has a 100% guarantee of keeping you and your customers both safe while still achieving business with a personal human touch. This might not be an option for all businesses, but if it fits your business we highly recommend it. Maybe send out an email blast about remove meetings as an option, post it on your social media, add it to your email signatures, etc. to get the word out that this is an option for your clients.

Educate Customers on Your Sick Policies ~ inform your customers in marketing as a smaller message that you are following the CDC guidelines for businesses (i.e. separating sick employees, routine environmental cleaning, encouraging sick employees to stay home, etc.). Learn more at https://www.cdc.gov/coronavirus/2019-ncov/community/guidance-business-response.html .
Encourage Deliveries (Where applicable) ~ Provide your customers with delivery as an option so they can avoid being around large groups of people. Make it clear in your marketing & advertising during the Novel Coronavirus (COVID-19) outbreak that YOU DO DELIVER AND YOU DELIVER WITH CLEANLINESS AS A PRIORITY. Even educating them on the steps you take to be as clean as possible could be very beneficial.
Encourage Keeping It Local & "STAYCATIONS" ~ More than ever, people are avoiding large airports (i.e. LAX), train stations, bus stops, Lyft and Uber due to the obvious fact that they are essentially germ factories. This means your consumer will more likely keep it local and shop within a 5-10 mile radius. Pushing the concept of "STAYCATIONS" is now officially a thing in marketing during the Novel Coronavirus (COVID-19) outbreak of 2020 and consumers love the concept of staying within a safe zone near their homes.
During 20+ years of marketing and thousands of campaigns, our Los Angeles based digital marketing agency has never seen such a drastic and rapid change of consumer behavior. We have seen it hit nearly every industry already with the heaviest hit to travel, hospitality, and restaurants. We are currently doing everything we can to help our clients adapt to these times of the Novel Coronavirus (COVID-19) outbreak and continue to do business. We hope this advice is helpful and for more personal advice please contact us online. We truly hope this situation improves but it's important businesses adapt rapidly and do whatever they can to keep business and our global economy going.