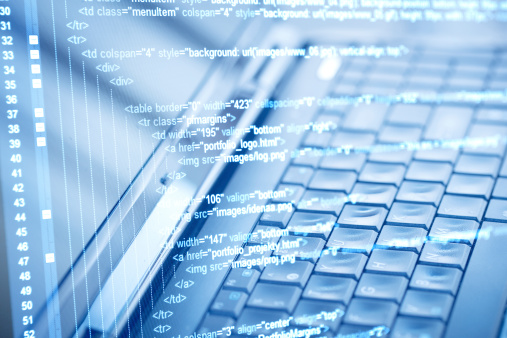 LOS ANGELES BASED, FULL SERVICE DIGITAL AGENCY
       Hello! We are Vivid Candi, a full service digital agency with much to offer! Our services vary from a number of options, whether it be web development, or app development. Our digital agency was founded in 2001 by 16 year old Chris Wizner nearly 15 years ago. As an award winning digital agency we have grown into a team of top notch web developers, graphic designers, marketing experts, and search engine optimizers that continue to push the envelope on what's possible with clients ranging from national level to celebrity to corporate in a variety of different industries. One of the things that separates us from other digital agencies is that we continue to provide a constant production of clean and simple websites, and the reason that we don't get tired of doing what we do is because we LOVE what we do, at Vivid Candi, our work is our PASSION. When you work with Vivid Candi, you are brought Vivid Results, and the reason that that happens on such a daily basis is because we believe that in life you cant wait for things to happen… You need to MAKE them happen! Our method of working with our clients is very simple, we either discuss the game-plan through email, or we have a face to face meeting at our office, or on skype. After we have identified the main objectives we put our team of designers to work. If our client wishes to resume business with us through SEO we put our SEO Experts on the job to assure that you're website pops us on top of the search engine results, if you need our team to work on you're businesses advertising, you can rest assured knowing that you're site will be seen by people surfing the web, constantly being ran into, and due to our SEO experts you're conversion rates should rise, meaning more BUSINESS. 
Our services vary from:
Web Development
Graphic Design
App Development
Video Production
SEO (Search Engine Optimization)
Marketing
Advertising
Branding
When working with Vivid Candi, you know that you are putting you're company in the hands of the professionals, and to add more to it, those Professionals happen to know a number of other useful services. Getting online is a step that every company has to take eventually if they want to survive in this digital era, which is why us as a digital agency work so hard to provide our clients with the most convenient work available, after you're website is made, you are left with a number of options. Stay where you are with you're website, or proceed to the next BIG step that must be took, which is SEO. SEO is very important, because now a days its not just good enough to be online, now a days you have to be FOUND. Most companies have problems with coming up on the top of the search engines results because they don't know the SEO Formula, We make it easier on everybody by offering our SEO Services, by full optimizing you're site, and producing quality, unique content for you're blog both appealing to humans and search engines, and managing you're social media our team works on increasing you're page rank so you're site can be found easily by search engines. And the reason people pay so much for this is because they know that if they're site pops up on top of search engines they will receive more traffic, often resulting into new clients. So if you are ever in the need of a full service digital agency, do not think twice when contacting the Professionals…
Check us out! We are on:
– Facebook
– Twitter
– Yelp
Be sure to check in on us on either of these sites to stay updated on any news!
CONTACT VIVID CANDI TODAY
You can call us at 1310-456-1784 or you can contact us online.
Visit our site for more info!