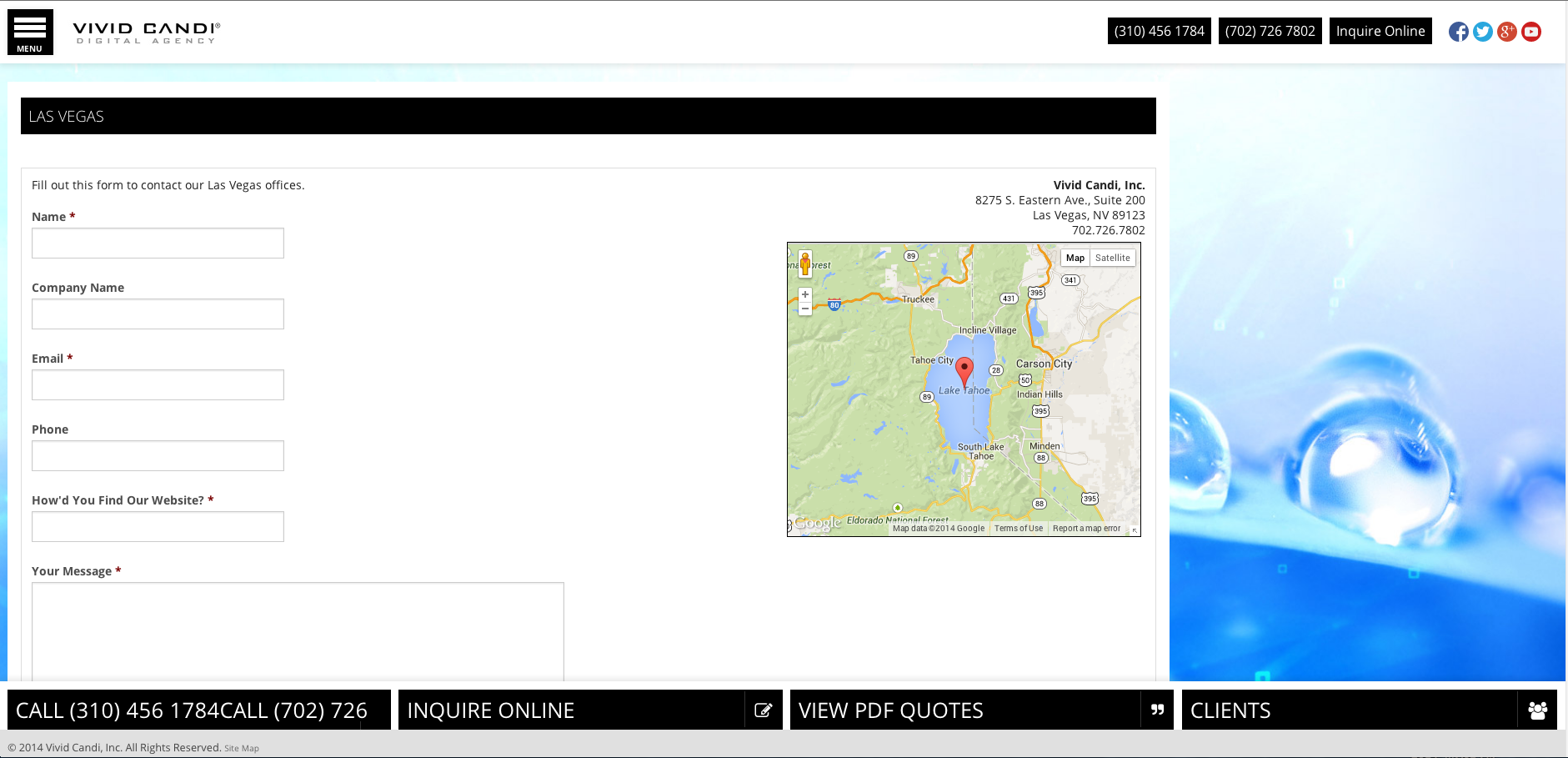 LAS VEGAS SOCIAL MEDIA MARKETING
Vivid Candi offers it's professional social media marketing skills to Las Vegas! Opening doors to great things for business owners in the area!
    With extensive years of experience, we at Vivid Candi have developed a natural instincts when it comes to social media! Not only that, we specialize in SEO, and digital marketing. These are necessary when a business is looking to be found online. If you are barely starting off, and just don't know how to get you're websites traffic up, plus you're online presence is terrible, meaning you are practically invisible when you post online, and you are looking to change that, then we are perfect for you! We can create or enhance the content on you're website, plus create content for you're blog, which would allow us to share it on social media sites such as Facebook, Google Plus, and Twitter! We not only increase you're online presence, leading to many links pointing back to you're site with all of the likes retweets and shares, but we also build you're websites domain authority which pretty much means search engines will see you're site as important, and like you have something that people want, so the chances of you're site popping up at the top of search results are higher!
  Without a doubt social media marketing is a new form of marketing that takes the use out of all other marketing techniques. It allows you to expand you're audience to a international level. We have helped many big businesses and celebrities in Los Angeles, and we would be more then happy to help more people, which is why we have acquired many virtual offices across the nation. If you are in Las Vegas, and you are like one of the people or businesses we have described, then wait no more to make the change that will benefit you, and you're business!
Stay connected with us! We are on:
– Facebook
– Twitter
CHOOSE VIVID CANDI FOR VIVID RESULTS
8275 S. Eastern Ave., Suite 200
Las Vegas, NV 89123
702.726.7802