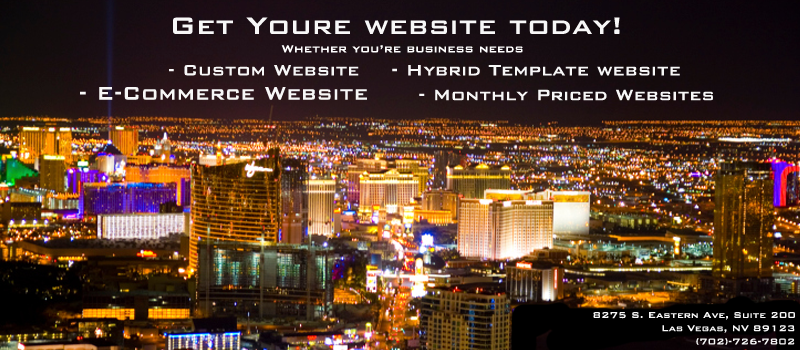 LAS VEGAS WEB DESIGN AGENCY
Our digital agency specializes in many professions, one of them being web design. With more then 15 years of experience we have helped many local businesses, big corporations, and organizations in Los Angeles by upgrading their website, or creating one from scratch for them. And now thanks to digital real estate we can offer the same services to those in the Las Vegas area!
      Using many web design platforms such as Wordpress, Magento, and Joomla. The way we run things at Vivid Candi is simple. First we start by arranging a meeting where we discuss the project and we reach a conclusion so our team can know exactly what you want. The time that it takes us to develop websites for our clients is always different, it always depends on the client, and the complexity of the project. Some websites have taken us weeks, and some months! Since we know that not every body has the type of money to purchase a fully custom website developed from scratch, we offer other web financing options with our Monthly Priced Websites. Or if you don't want a fully custom website, we can also develop Hybrid Custom Template websites! We like to be flexible since we ourselves started off small. If you are a business looking to sell you're products online an E-Commerce Website might be what will take you're company to the next level! Allowing you to put you're product in front of millions of people worldwide! Our agency is happy to serve, and bring Vivid Results to each of our clients, with over 15 years of experience working with big, and small businesses, celebrities, and important organizations, our full service digital agency offers professional services such as web design in big cities like Las Vegas.
You have a number of options for you're website!
Custom Web Design
E-Commerce Web Development
Hybrid Template Website
Template Website
Monthly Priced Websites
Our digital agency offers many options to choose from, choose whichever is most convenient to you're business, and let us do the rest!
You can either call our Las Vegas Location at 702.726.7802 or fill out a form.