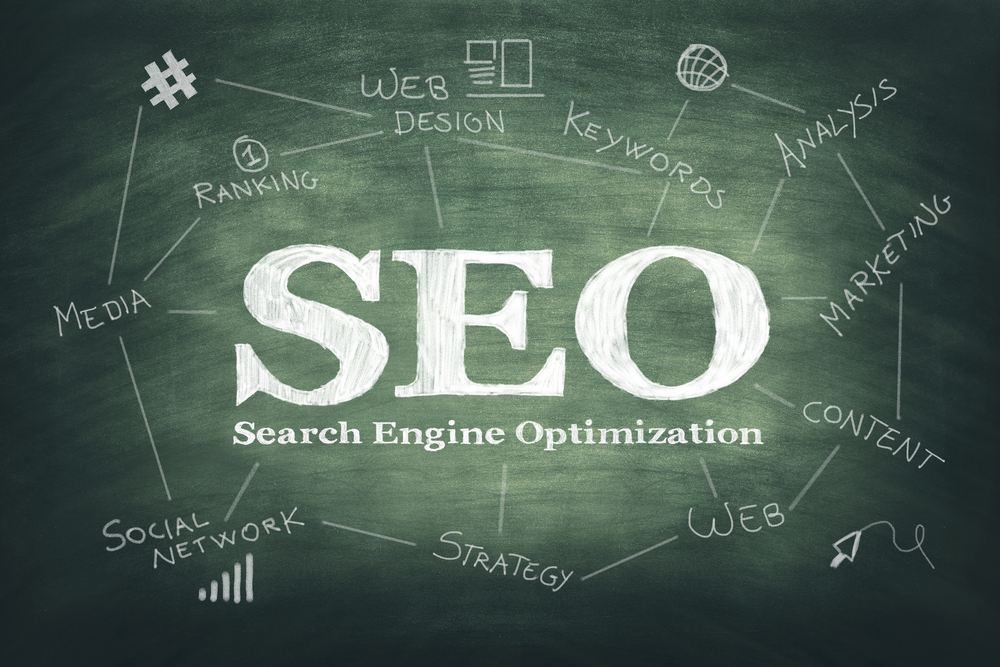 What is SEO and Why Is It Important?
SEO stands for Search Engine Optimization, which is the practice of increasing the quantity and quality of traffic to your website through organic search engine results. It is the process of optimizing web pages and their content to be easily discoverable by users searching for terms relevant to your website. The term SEO also describes the process of making web pages easier for search engine indexing software, known as "crawlers," to find, scan, and index your site. While the concept of SEO is relatively straightforward, many newcomers to SEO still have questions about how it specifically works: How do you optimize your site for search engines? How do you know how much time to spend on SEO? How do you differentiate between good and bad or harmful SEO advice? Are there better SEO practices than others? This is where digital agencies who specialize in professional SEO strategies can be extremely helpful.
Why Using Professional SEO Strategies Are Important
You can get a competitive edge with a strong, integrated digital marketing strategy that combines content marketing, research, technical SEO, social media, paid strategies, and other elements of online marketing. When it all comes together in a single, unified strategy, you can expect more relevant traffic, leads, sales, revenue, brand awareness, business growth, trust, authority, and more. Just like any other marketing method, professional SEO strategies can help increase your business' growth. By implementing professional SEO strategies, you can naturally lead people to your website, ultimately improving your company's overall digital presence. In doing so, more consumers can access your website, find what they're looking for, and receive information and entertainment about that certain subject matter. Therefore, using efficient and effective professional SEO strategies can help leverage and grow your business.
Why Work With a Digital Agency?
Digital tech agencies like Vivid Candi, who specialize in professional SEO strategies and SEO marketing, are a great resource. At Vivid Candi, we specialize in SEO marketing and can help you take the proper measures to optimize your website and make it the best it can be. While your company may already have a great online digital presence, there's always ways it can improve. Implementing professional SEO strategies into your digital marketing goals can be one of the best things you can do.
Our SEO experts will use tools and analytics to optimize the best strategies for your company. This includes understanding the competition, progress, target audience, and success for the campaign as a whole. When creating and placing content onto your website, it is important to align your content with what Google deems as relevant or important. This can include features such as format, length, keywords, embedded videos or photos that grab the reader's attention, and alt text to strategically place in Google. The more content that is positioned correctly with search engines, the more your website traffic can increase. If your website is seen as a source of information and education, it will gain more credibility with internet users and Google. Great search engine optimization (SEO) requires ongoing observation of your website traffic using Google Analytics. It's our pleasure and passion to constantly check your traffic and analyze the results so we can best optimize our efforts.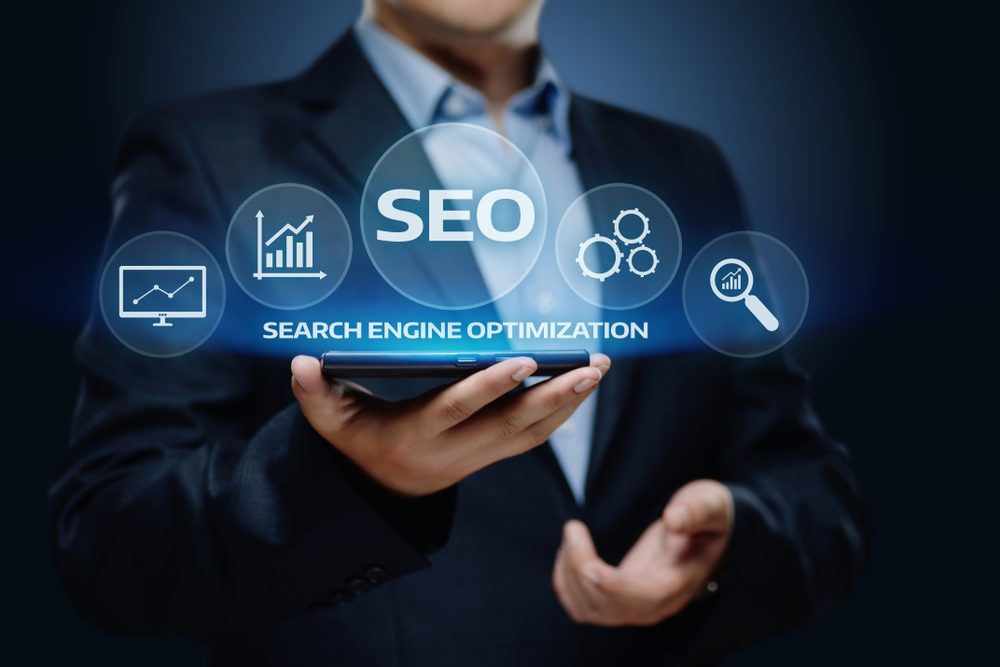 Professional SEO Strategies
Now that you know what professional SEO strategies are and why they matter, it's time to learn how they actually work. Understanding the benefits is only part of it, knowing what will actually work to bring you the best results is what you really need. SEO is the bridge between those who are looking for information and the services that can provide exactly what the consumer wants.
Billions of searches are conducted online every day, which means an immense amount of specific, high-intent traffic is created. The majority of online activity begins with the consumer searching for something. Because of this, you want to make it as easy as possible for someone to come across your website. Many people search for specific products and services with the intent to pay for these things or be educated about them. Beyond that, potential consumers are also searching for all kinds of things loosely related to your business. By utilizing professional SEO strategies and having the correct keywords on your site, the more likely you are to pop up on various search engines to connect with these folks. Your website should serve as a place to educate, answer questions, solve problems, provide services or products, and become an overall trusted resource for them.
Understanding What Actually Works
It is important to note that Google is the main search engine that is responsible for the majority of traffic across the world. While this may vary between industries, it's more than likely Google is a dominant player in the search results that your business or website would want to show up in. Thus, we optimize our client's websites with Google in mind, but also keep in mind that Yahoo and Bing can play a part too. You may be wondering: How does Google determine which pages to return in response to what people search for? And how do you get all of this valuable traffic to your site? The short answer is to understand what works and how to implement it.
Google's Search Engine
Google algorithm is extremely complex, but in simpler terms: Google is looking for pages that contain high-quality, relevant information to the searcher's query. Google's algorithm determines the relevancy by "crawling" (or reading) your website's content and algorithmically evaluating whether that content is relevant to what the searcher is looking for. The way they do this is based on the keywords your site contains as well as many other factors. This practice is known as "ranking signals."
Moreover, Google looks at how people engage with a site. Do they find the information they need and remain on the site, or do they "bounce" back to the search engine's search page and click on another link instead? Do they just ignore your listing in search results altogether and never click-through? Furthermore, website speed and mobile-friendliness play a big role in Google's ranking system. At Vivid Candi, we design custom websites that are mobile-first. After your site is launched, we continuously run tests to gauge the speed as well and make adjustments accordingly. There are hundreds of ranking factors that Google's algorithm considers in response to searches, and Google is constantly updating and refining its process to ensure that it delivers the best possible user experience. Thus, hiring a digital agency like Vivid Candi can bring an immense amount of value to your company.
SEO Keyword Research and Keyword Targeting
There are helpful websites that can facilitate growing your search traffic. Not only is Google the #1 search engine in the world, it also has tools like "Google Adwords Keywords Tool" which can help you utilize and strategies which keywords to use and where. The first step in search engine optimization is determining what you are actually optimizing for. This means identifying the terms people are searching for, also known as keywords, that you want your website to rank for in search engines like Google, Bing, and Yahoo It's important to utilize the correct keywords and properly place them on your site so that you attract more traffic to your website.
Various Factors that Impact Keyword Targeting
There are several key factors to take into account when determining the keywords you want to target on your website. First, is search volume, which is how many people are actually searching for a given keyword. The more people there are searching for a keyword, the bigger the potential audience you stand to reach. Similarly, if no one is searching for a keyword, there is no audience available to find your content through search. Second, is relevance. A term may be frequently searched for, but that does not necessarily mean that it is relevant to your prospects. Keyword relevance, or the connection between content on a site and the user's search query, is a crucial ranking signal. And finally: competition. Keywords with higher search volume can drive significant amounts of traffic, but competition for premium positioning in the search engine results pages can be intense.
While choosing and utilizing keywords or keyword phrases, it's important to be sure that the information you're providing is informative, entertaining, and appealing. By keeping your content interesting and informative, you will optimize exposure to your key audience. For instance, when writing an SEO blog, place the keywords strategically in the blog such as in the title, headings, subheadings, intro sentences, concluding paragraphs, image descriptions, alt texts, and keyword-rich descriptions. Semantic keywords play a large role in professional SEO strategies. The goal is to have the highest search volume while maintaining a lower competition. Many internet users don't search past the most popular sites that come up in a search. Therefore, the ultimate goal is to meet the standards of Google. This includes having a dynamic website that is updated often, relevant social media, interesting content whether it be photos or videos that are embedded on the site. All of these diverse, professional SEO strategies will result in the brand having more relevance online.
SEO Blogging
Once you have your targeted keyword, you have done the first, and most important step. A very useful method of SEO is SEO blogging. It is crucial to format the blog in such a way that retains the reader's attention. Aspire to get all the information without making the content seem too long. At the top or beginning of your post, you can place video or image content to hook the reader's attention. Supporting your key points with data and examples is another crucial aspect of your SEO content. Internal and external linking is also crucial strategies when it comes to SEO. Internal linking applies to when there are other blogs or other content that are on your website. When you link another page from your website, that is internal linking. When you link something relevant from outside of your website, that is considered external linking. Both of these strategies serve the purpose of increasing more website traffic, brand awareness, and your company's online presence.
Whether your website includes a blog or just general information, you should include certain factors in the content. In general, an SEO should include the basic 5 W's of writing. Describe the who, what, where, when, and why. There are also some overall questions to ask yourself when writing your SEO content. For example; what is your subject, why do people care, what makes you an expert/unique, and how should the reader proceed? In today's day of age, having a sufficient online presence is vital to your company's success. Therefore, it is just as important to execute the right strategies for digital marketing. SEO plays a large role in that which is why having professional SEO strategies leads to the best results for your company. Agencies such as Vivid Candi work hard to carry out these tasks so that SEO will benefit your business significantly.
Learn more about Vivid Candi, a digital tech agency in Malibu, that offers full-service digital marketing services, custom web design and development, and more for a multitude of clients.