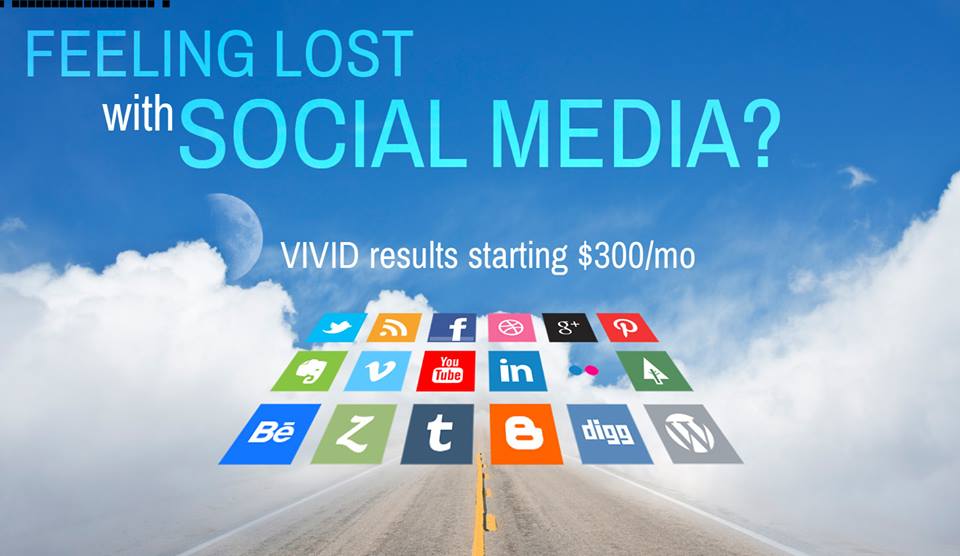 SOCIAL MEDIA MARKETING AGENCY
We are Vivid Candi, a full service digital agency that specializes in web design and also social media marketing! Social media marketing is a new and effective way of marketing where putting you're product or services in front of millions of people literally a click away!
     This is ideal for business trying to expand their reach, and gain new customers. Our way of executing our social media strategies is simple. First we start by creating content for you're blog, ranging from 300- 800 words, we find that this is a good way of having content to share on social media, and it helps you from being seen as going stale according to google. After we have created enough blog's to last through the week, we start sharing them on social media, for example Facebook, Twitter, Google Plus, Instagram and more! The amount of times that we post on these social networks range from 3-7 times a week. We DO NOT stuff our content with keywords because if you do you can give off a spammy vibe to readers, we try to moderate our use of keywords because if done right it can actually help you rank on search engines which is a GREAT thing when trying to be found on the internet easily. Social media marketing affects the way you rank on search engines because it is a major factor when it comes to social link popularity, this is a measurement of how popular you're site may be on search engines, and how reputable you're website is. This is something you want to keep at a good level, because if not then google and other search engines may consider you're website non reputable therefore you're website will not be easily found on the internet,  resulting in a decrease in you're rankings, and a decrease in potential sales. If you want to INCREASE you're rankings on search engines using social media marketing and other useful methods then wait no longer to contact Vivid Candi.
ALSO! Be sure to check us out on the following
– Facebook
– Twitter
– Yelp
  We can help you not only build you're online presence and you're social link popularity, but we can also affect the way you rank on search engines, and increase the amount of traffic coming to you're site! If you want Vivid Results call today!
CONTACT VIVID CANDI TODAY
You can either call us at 1310-456-1784 or inquire online
Browse through our site for details on our agency!