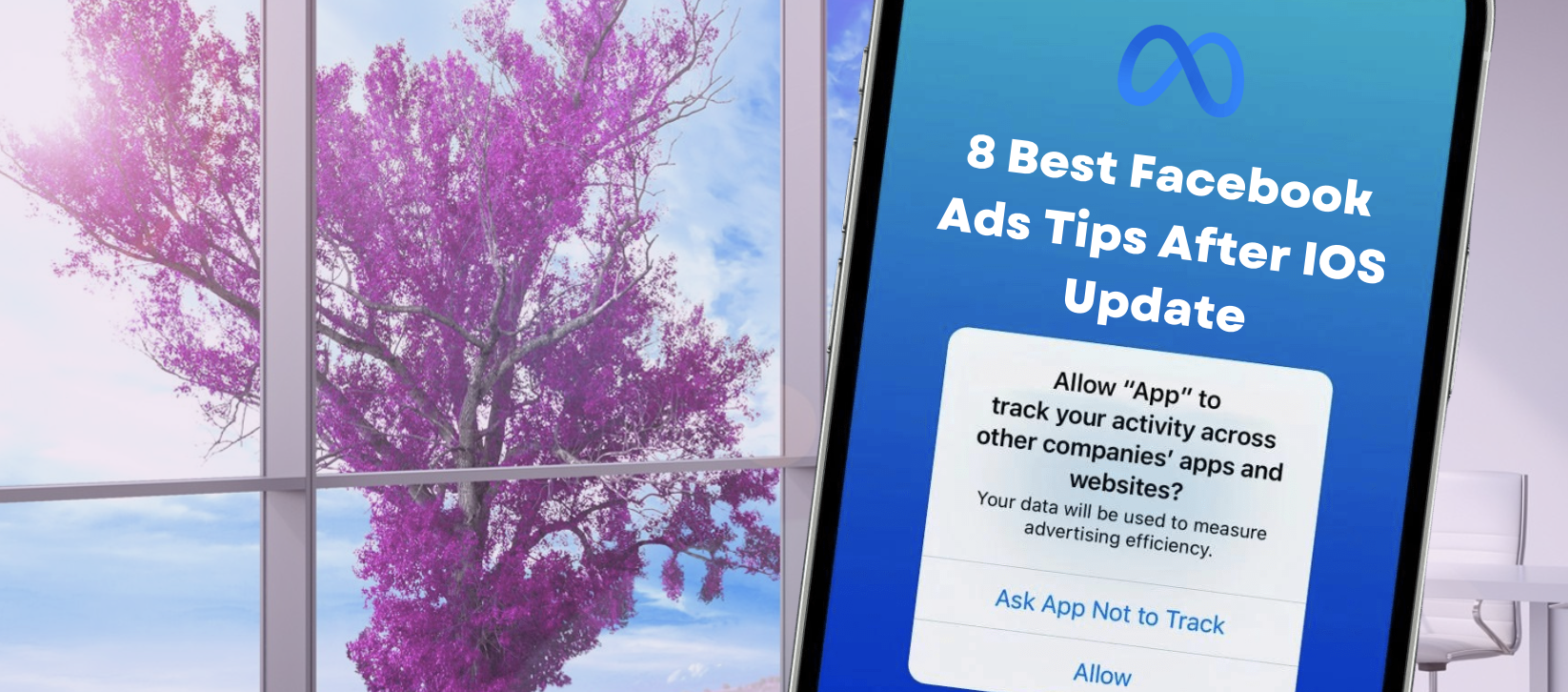 Maybe you are here because you have noticed a decline in your Facebook ads performance in 2022, or maybe you are struggling to make your Facebook ads profitable after IOS 14 update and in the privacy-restricted Facebook environment.
In this article, we will talk about 8 tips that our agency uses to help our clients run more profitable and effective Facebook ads after the IOS privacy update.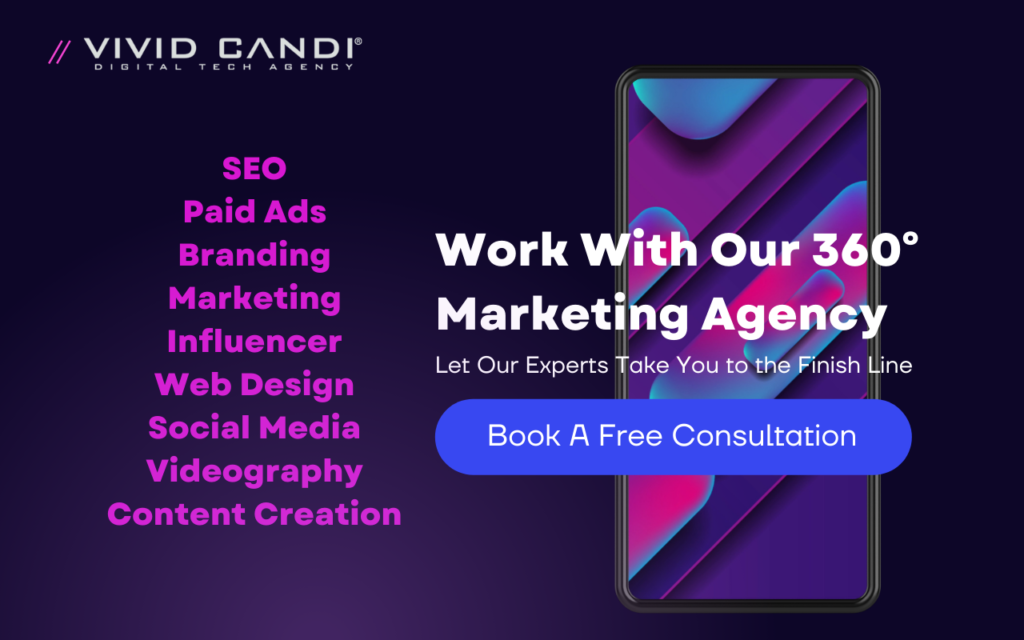 What is IOS 14 Privacy Update and How Does It Affect My Facebook Ads?
Around June 2021, Apple released IOS 14 update with a new privacy policy requirement, giving Apple users the option to disallow apps to track their data.
Since this update rolled out, the Facebook algorithm lost over 60% of its user data. This negatively impacted Facebook ads optimization. Many businesses that used to profitably advertise with Facebook ads reported on Reddit that their return on ad spend in the last quarter of 2021 had been shrinking dramatically and they were struggling to make their ads break even.
So how does our agency continue to create successful Facebook ads campaigns?
Let's check out these 8 proven best Facebook ads tips that our agency has been using after the iOS update.
Tip 1. Enable Aggregated Measurements in Events Manager
Before the IOS 14 update, advertisers can install a short Facebook pixel HTML code to effectively optimize their Facebook ads and create retargeting campaigns (Retargeting campaigns are ads that can show to past website visitors repeatedly, thanks to Facebook pixel's ability to track users).
Under the new privacy policy, Facebook pixels are restricted from tracking user data.
To help advertisers accurately track Facebook ads results, Facebook rolled out Aggregated Measurements to help track lost data from Apple users.
To enable Aggregated Measurements, you need to go to Facebook Business Manager's Business Settings -> Brand Safety and verify your website root domain.

Once your domain is verified, you can then visit your Events Manager to set up (up to) 8 standard Aggregated Measurement events. Here is a sneak peek of one of our client's Facebook account. As you can see, we prioritized our client's most desired events.

Facebook used to offer the option to track custom events, but due to the privacy policy update, Aggregated Measurements can only track 8 events. This forces advertisers and businesses to get creative in prioritizing the events they want to track the most.
Tip 2. Use Broad Audience Over 1 Million in Ad Sets
Facebook ads run on an algorithm. The algorithm has billions of data points to determine to whom to show the ads to get advertisers the best results.
With Facebook ads losing data over IOS updates, it's a great idea to keep your ad's audience in the multi-million range so Facebook can pick a group of people in your set audience and find the best customer profiles among them.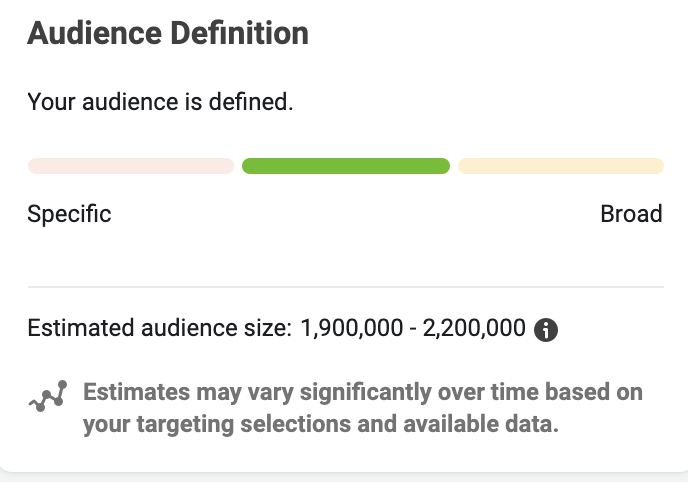 If your audience size is too small, the Facebook algorithm won't have enough pool of audience to optimize your Facebook ads for the best results.
Tip 3. Build Simple Facebook Ads Funnels with Retargeting Ads
Overly complex Facebook ads funnels can kill your campaign budget. It's also exhausting to look at, making it difficult for you to check on your campaigns accurately.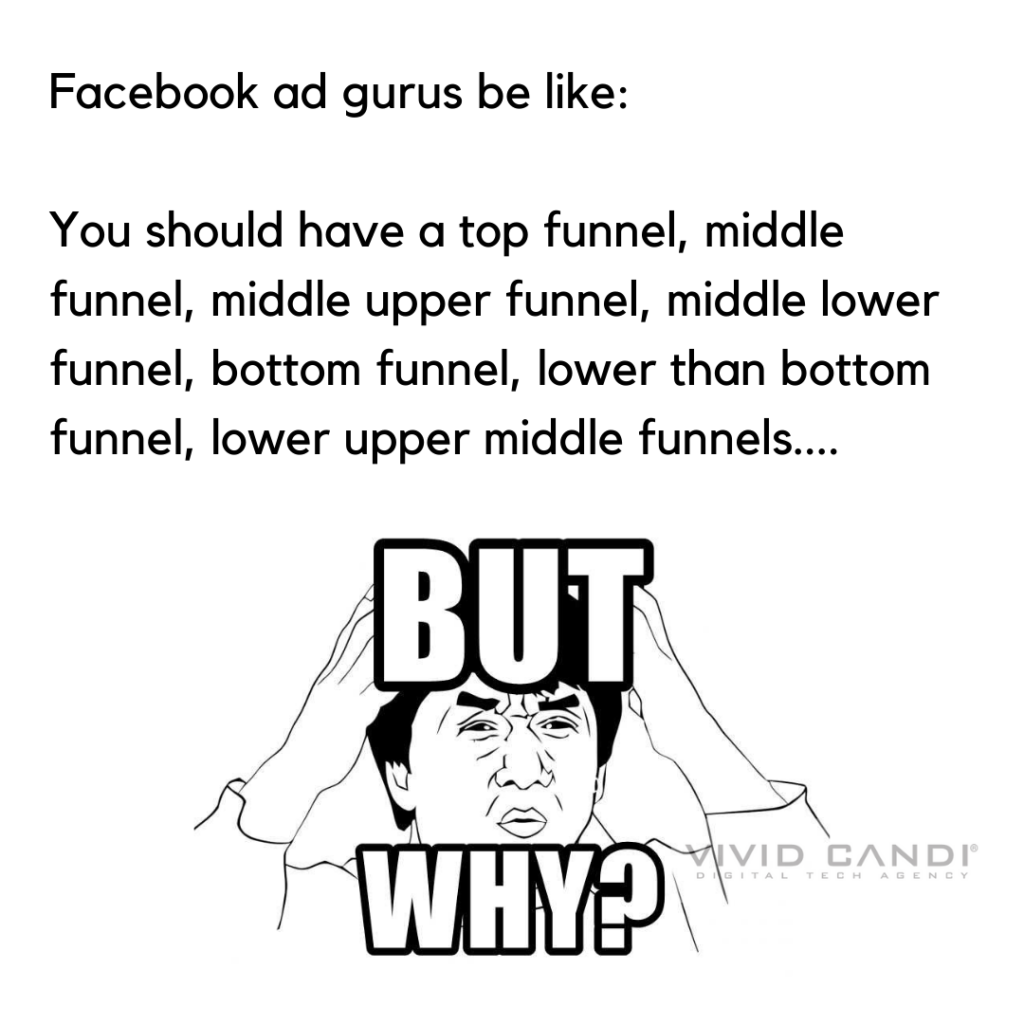 Frankly, multi-step retargeting funnels used to work wonders because Facebook ads could accurately track website visitors, but now our agency found that the best practice for Facebook retargeting ads is to lump all past website visitors from 180 days, social media page viewers/engaged users in one giant audience pool. Facebook will decide who will likely become a converted customer.
For example, in this client's account, we were able to consistently produce a lower cost per conversion and a higher ROI with our retargeting campaign using this method.

Tip 4. Always Optimize for Your Most Desired Conversions in Facebook Ads
Facebook ads are great because you can choose different end goals for your campaigns and let the smart Facebook algorithm do the work to find your best audience.
If you want more website visitors, you can choose the Traffic objective to get cheap traffic. If you want more sales, then you can choose the "purchase" conversion event to let Facebook get you more customers.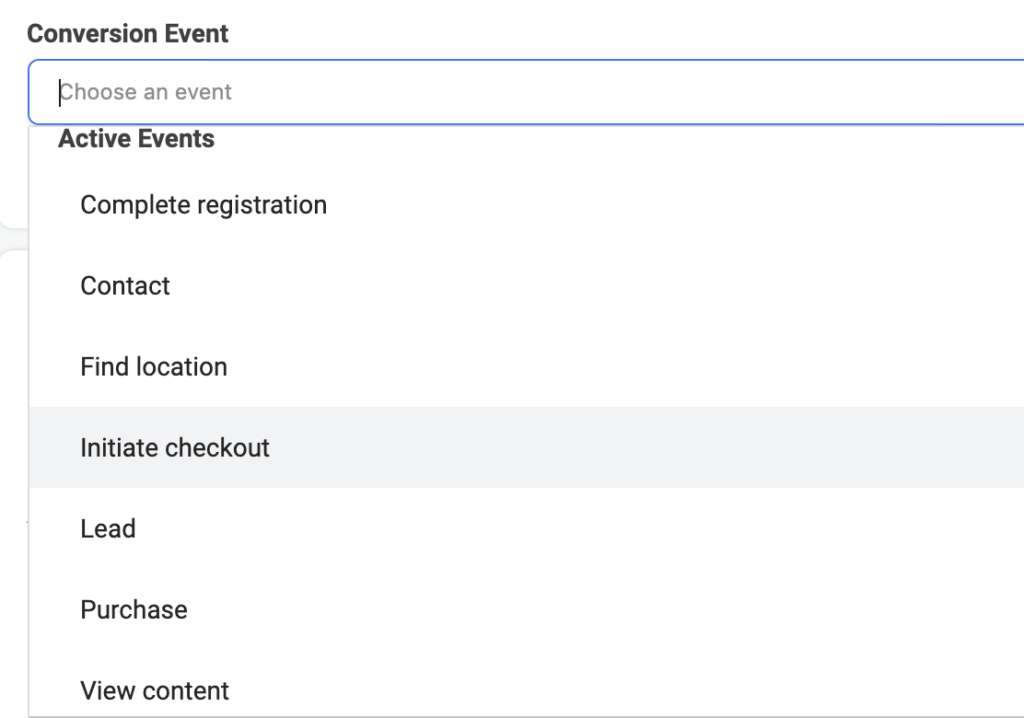 One thing to note is that Facebook ads have a learning phase which can make the ads seem like they are not performing well. After the learning phase is over, your ad results will stabilize. You need to have approximately 50 conversion events in 7 days to exit the learning phase.
This means that if you choose "purchase" as your end goal, you will need to generate 50 sales in a week to exit the learning phase.
Even if your business can't generate 50 conversions per week, our agency's results show that it's still beneficial to start off Facebook ads optimizing for your ultimate goal because Facebook will try to find your best customers.
Optimizing for your desired conversion goal can help Facebook understand who are your perfect buyers, and not just send you cheap traffic that doesn't convert.
Tip 5. Use High-Quality Video In Facebook Ads
In 2007, you can set up a Facebook ad, use a stock photo, and instantly produce great results. Nowadays, due to the saturated advertising environment and the IOS privacy policy update, high-quality ad content has become the number one important factor for Facebook ads results.
The better your content and ad copies are, the better your ads will perform.
Our agency has tested many creatives over time and has always seen better performance on video Facebook ads with clear call-to-actions, we will talk about this next.
Tip 6. Write A Clear Ad Copy with Call-to-Action
No one likes a confusing ad. People use social media to relax and be entertained. The last thing they want to do is to read a block of text during their relaxing hours.
For the same reason, Facebook ads love straight-to-the-point, simple ad copies that explain what the ad is about and what users can expect after clicking through to the website.
It's a great practice to include a call to action in the ad copy to help users click through to the destination URL.
For example, if you run Facebook ads to get sales for an E-Commerce store, you can include a "Click to Order Online Now at thisstore.com" to let ad viewers know that they can buy your wonderful product after clicking the "Order Online" button.
Tip 7. Use High-Quality Landing Pages
No matter how good your Facebook ads are, don't forget that it is merely an advertisement that is sending traffic to your website.
Facebook ads can't force people to buy from you. Your website is what will convert a stranger into a paying customer.
Have you ever clicked on an amazing Facebook ad, only to be sent to a poorly designed website that makes you think that it's a scam?
A good landing page needs to load quickly, showing exactly what the customer clicked the ad for. If you are advertising a pair of running shoes on Facebook ads, make sure that the landing page is about the running shoes and not something else.
And don't forget, landing pages need to be optimized for mobile too.
Tip 8: Test, Test and Test More!
Online paid ads are all about testing.
Testing to find the best ad content, audience, location, landing page, etc. Without testing, you will never know if your idea is valid.
Our agency always starts off with testing Facebook ads at a small budget in our clients' accounts to gather data first. Once we are sure that the ad elements will perform well, we will start increasing the budget to ensure that we can maintain a positive Return-on-Ad-Spend for our clients.
Without testing, you can burn through your Facebook ads budget, not knowing what happened.
Conclusions
Facebook ads are one of the most wonderful ways to grow businesses online. However, due to the lack of training and complex process, many large or small business owners can't practically train their marketing team to all become Facebook ads experts. They would prefer to hire professional agencies like Vivid Candi to help them get the best Facebook ads results so they can focus on the things that they are good at, creating the best products and services for their customers!
Learn more about Vivid Candi, a digital tech agency in Malibu, that offers full-service digital marketing services, custom web design and development, and more for our clients. Visit our website to learn more about how our agency can help you grow your business and brand. Don't forget to follow us on Instagram to see how the agency operates via social networking/media.