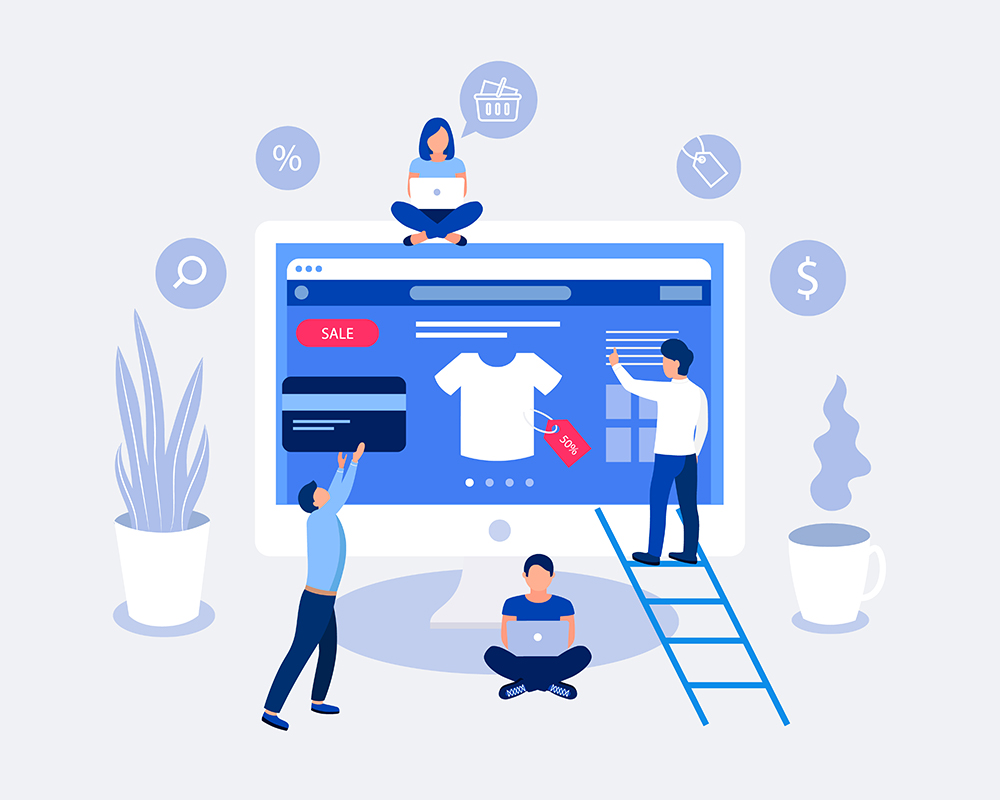 What is E-commerce Marketing?
Before we begin, it is important that you understand what e-commerce marketing truly is. By definition, e-commerce marketing is the practice of using promotional tactics to drive traffic to your online store, converting that traffic into paying customers, and then retaining those customers post-purchase. The overall goal is to get customers to keep coming back to your online store and continuing to make purchases. Overall, e-commerce marketing is the act of driving awareness and action towards a business that sells its product or service electronically.
An e-commerce marketing strategy utilizes marketing tactics on and off your website to achieve this goal. In fact, e-commerce marketers can use social media, digital content, search engines, and email campaigns to attract visitors and encourage purchases online. Depending on your company's needs, your strategy can be used to promote your entire online store or to drive sales for certain products.
Now that you understand the basics of e-commerce marketing, let's talk about how to drive demand to your optimized e-commerce platform. This guide will cover the two most proven general strategies for e-commerce marketing, how to use social media as a modern e-commerce platform, and many different ways to maximize your sales potential through email campaigns.
Types of E-commerce Marketing
There are many different types of e-commerce marketing. Listed below are just a handful of strategies that you could use for your brand.
Social Media Marketing: leveraging your social networks to showcase your products
Influencer Marketing: gaining external exposure from a target audience held by other accounts
Content Marketing: creating keyword-rich content on your product pages, blog posts, external videos, and FAQ section
Search Engine Marketing: PPC (Pay-Per-Click) campaigns and ad campaigns growing your brand awareness by reaching potential customers through google search results
Email Marketing: the crossroads of automation for mass exposure with personalized marketing campaigns
Affiliate Marketing: using people/businesses to sell your products on their online stores on a commission model
1. General Strategies for E-commerce Marketing
As you can see from the above list, e-commerce marketing can be a very complex endeavor. However, it is not something that you should necessarily tackle all in one go. By just starting out with just a few high-ROI strategies, you will start to see increases in your online sales. From there, you can decide which techniques to keep investing in and which new ones to try out. Eventually, you will begin to craft a tailored marketing strategy that works best for your specific brand and niche.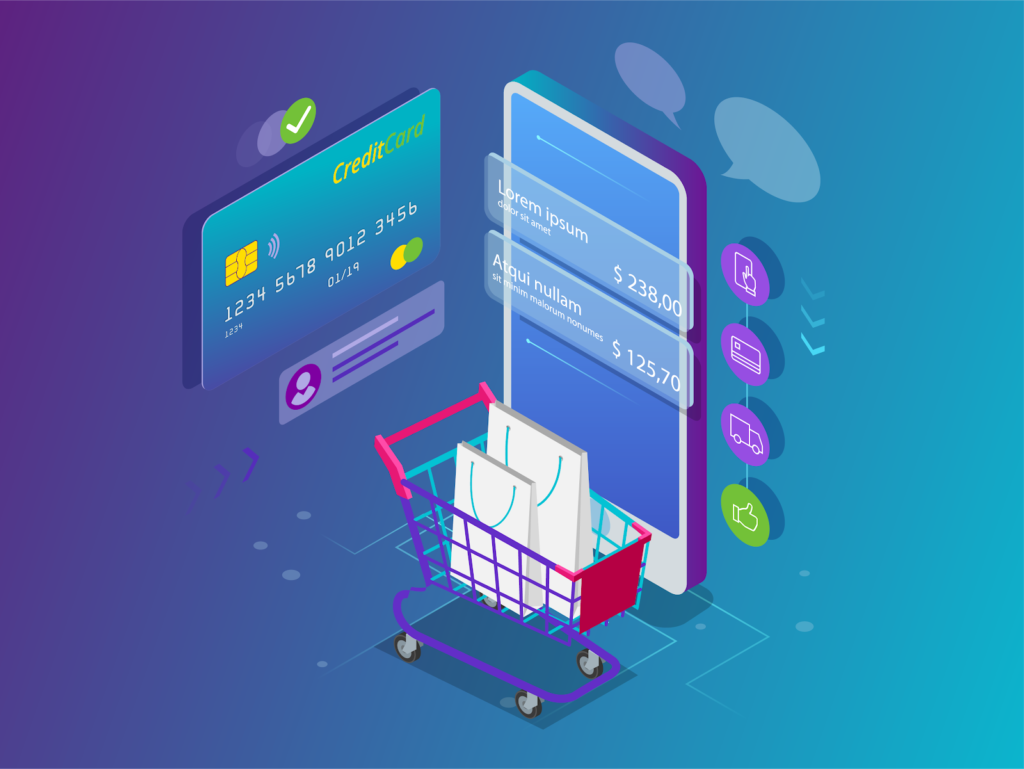 The Upsell
This tried and true technique of selling a slightly more expensive product than the customer was originally intending to purchase transfers seamlessly over from in-person sales to online sales. However, it is important to make educated predictions about your customer's behavior on your online store, as you can't rely on your face-to-face salesperson intuition. So, in order to optimize this technique for e-commerce marketing, the following are several factors to keep in mind.
Upselling Tips and Tricks
The product or service that you are attempting to upsell must relate to the original product the customer wanted to purchase, and it must be within the reasonable price range anticipated by the customer. To this point, make sure that the first price the customer sees is within a logical and comparable scope to the other prices as it is often the anchor price, the price the customer uses as a comparison against all of the other prices in your store.
Upselling does not necessarily have to apply only for encouraging customers to buy a different, more expensive product, but it can also highlight upgrades for a specific product. Cross-selling is another related technique where you can move accessories alongside the main product.
BOGO
The acronym BOGO stands for Buy One, Get One. This technique works so well because it plays directly into the most powerful motivators of consumer psychology: free stuff. It is true, everyone loves free stuff. In fact, people love free things so much that they will overvalue these items to the point of choosing something free over higher-quality items no matter how great the discount. Now, you may be wondering how to use BOGO to increase your own profitability. Here are two ways you can use this e-commerce marketing technique to your advantage:
Use BOGO to move unwanted or slow-moving inventory quicker while maintaining profitability. If you run the numbers, you are likely to find that you will net a greater profit employing this technique overrunning large discounts.
Make it urgent. When you create a deadline for your BOGO sales, shoppers are much more likely to make an impulse decision to buy so as to not miss out on a great deal.
2. Social Media: The Modern E-commerce Platform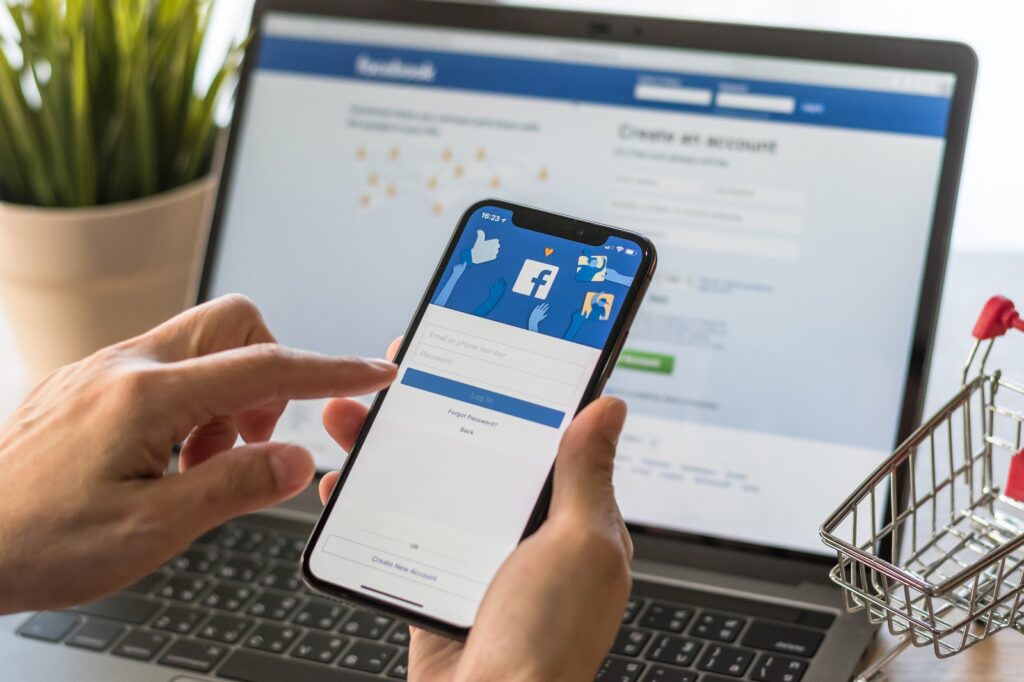 Social media is not only one of the best platforms for e-commerce marketing, but it is also developing into another e-commerce marketplace in itself. Many businesses already have Instagram and Facebook pages to interact with their audiences and post relevant brand-related content. Because of this, it is essential to make your brand's social media platforms easily-accessible and easily-recognizable to interested potential customers. Regularly posting visually pleasing and informative content featuring your products is the best way to grow a following. Further, adding direct links to your products via Instagram Shopping can transform your page into a one-stop-shop for advertising, branding, and selling. If you can master this powerful tool, your business will be able to grow much more rapidly than ever before due to massive potential for local and global exposure.
Build An Engaged Following
So, it is clear that putting in the work to build a large Instagram following of people who are interested in your products is key to kickstarting your e-commerce sales. Once you have a following, the next step is to engage with your followers to find those with a high likelihood of becoming a customer. Luckily for you, we created an entire blog post dedicated to helping you succeed on Instagram, so definitely check it out if you want to know how to grow your following and increase your engagement. For more personalized help, we have your back. With over 21+ years of experience, Vivid Candi's full service digital tech agency has helped more than 7,500 clients grow their social media platforms.
Top Instagram Growth Tips:
Be patient! Organic growth takes time and effort but leads to an engaged following eager to purchase your products
Offer real value to your followers. Make sure your content not only promotes your brand but is also something you would be excited to see in your own personal Instagram feed.
Hire a pro. Managing and optimizing social media accounts is a science. Spend your valuable time making sure your product is the best that it can be.
Smartphone photos/videos and stock content won't cut it. Posting eye-catching, professional product photography, and videography instantly elevates your brand image. As a result, your customers and future customers will subconsciously place a higher value on your products.
Integration, Integration, Integration
Instagram and Facebook are not only great options for promoting your brand and products to potential customers, but they can also function as stand-alone eCommerce marketplaces. For example, you can add products to your Instagram posts and stories to give people an easy, direct line to purchase all within one app. For Facebook, you can make a store that integrates with Shopify.
3. Email Campaigns: The Most Effective Tool for E-commerce Marketing
Now that you have mastered social media, it is time to leverage this heightened level of exposure and engagement with your brand. Email campaigns are the natural next step towards converting your online following into customers and forming deeper, stronger ties with this newfound customer base. You can not only interact with customers one-on-one, but you also have more room to market your services however you want free from the constraints of social media templates.
Here are a few reasons why you should consider investing more in your email marketing campaigns:
Email marketing has the highest return on investment for small businesses. (Campaign Monitor, 2019)
Roughly 80% of marketers have reported an increase in email engagement over the past 12 months. (HubSpot, 2020)
From a study of 1,000 small business owners, email marketing was ranked as the second most effective medium for building brand awareness. (Campaign Monitor, 2019)
How To Improve Your Email Campaigns
It is all about the people. The same logic that personalized attention leads to more sales holds from in-store shopping to online shopping, albeit the online world requires more data on the consumer for the most accurate virtual behavior prediction. As over 20% of marketers surveyed say that email design is improving their email engagement (HubSpot, 2020), you too should consider implementing optimized emails into your e-commerce marketing workflow.
Personalized Shopping
Personalization of your emails can instantly increase your ROI, but it is vastly underutilized. This offers a great opportunity to stand out among your competitors. Consumers open emails with personalized subject lines at a 50% higher rate compared to emails without personalized subject lines, yet only 2% of emails employ personalization. (Yes Marketing, 2017)
To make a connection with your consumers and encourage them to engage more with your online store, you can use the following techniques in your emails.
Some of the most useful techniques include:
Welcome emails after purchase
Promo codes, discount codes, and gifts
Product tips
Personal notes to frequent, valuable consumers
Feedback forms for people who visit your site, but do not make a purchase asking them what you can improve about your online store
Abandoned cart recovery
One of the most important techniques to capitalize on is abandoned cart recovery. Abandoned carts can actually become a treasure trove of completed orders by setting up simple email automation. For example, for automation, order confirmation has the highest open (64.4%) and click rates (18.1%), but cart recovery has the best order rate (2.4%). (Oberlo, 2018).
Using multiple techniques at once can be very effective and efficient. In fact, a series of three emails perform better than a single email: 90% more orders for welcome emails, 63% more for abandoned cart emails, and 75% more for customer reactivation. (Oberlo, 2018).
Mobile Optimization
The following are a few reasons why optimizing your emails for multiple devices can help you maintain customers along the e-commerce marketing pipeline.
Mobile-friendly email is the second most-used tactic email marketers to improve their performance. (HubSpot, 2020)
In 2018, almost 50% of all marketing emails were opened on a mobile device. (Statista, 2018)
Nearly 25% of people who open an email on a mobile device will open it again: 70% will stick with their mobile device, and 30% will go elsewhere. (Campaign Monitor, 2019)
Learn more about Vivid Candi, a digital tech agency in Malibu, that offers full-service digital marketing services, custom web design and development, and more for our clients. Visit our website to learn more about how our agency can help you grow your business and brand. Don't forget to follow us on Instagram to see how the agency operates via social networking/media.