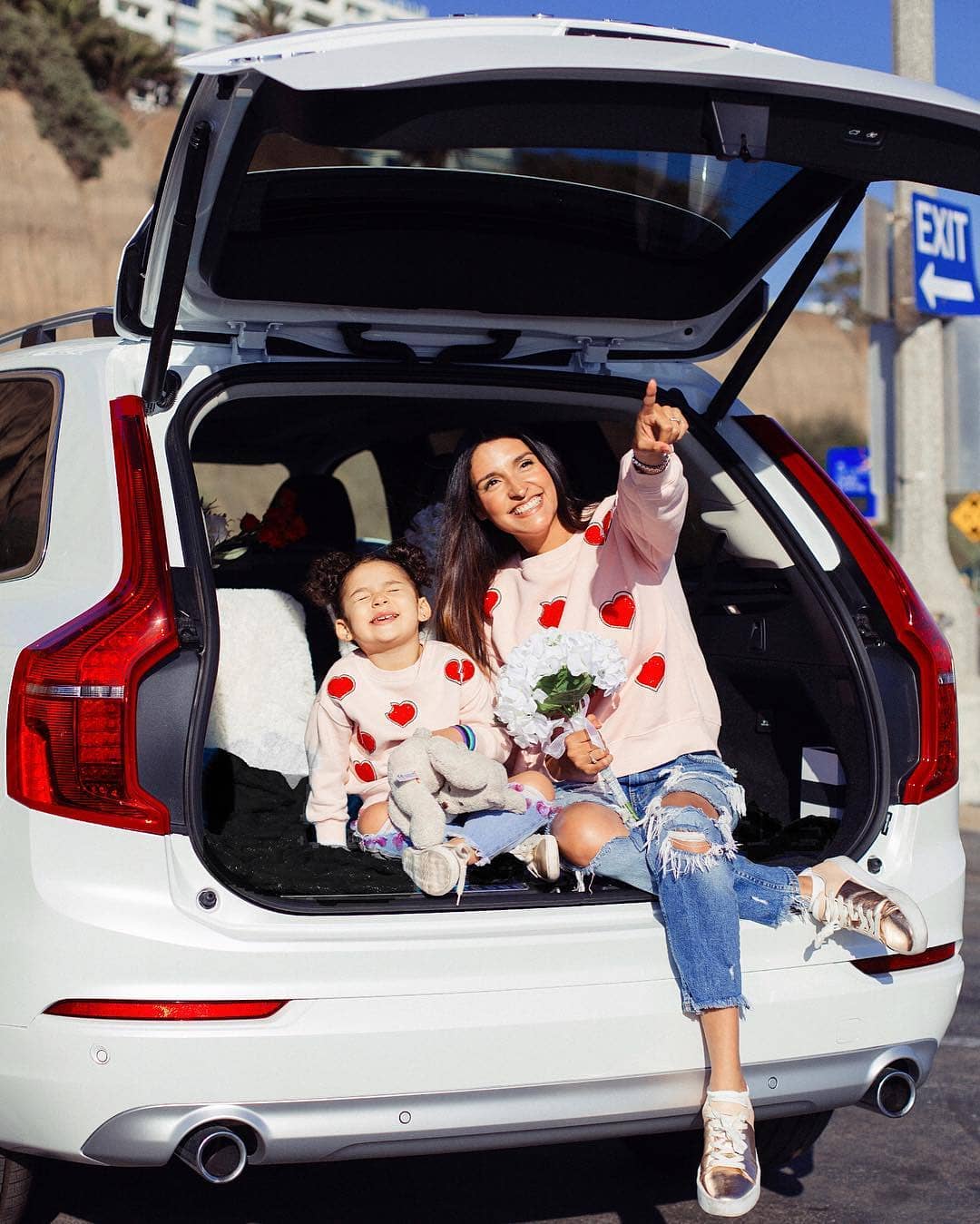 Car Dealership Marketing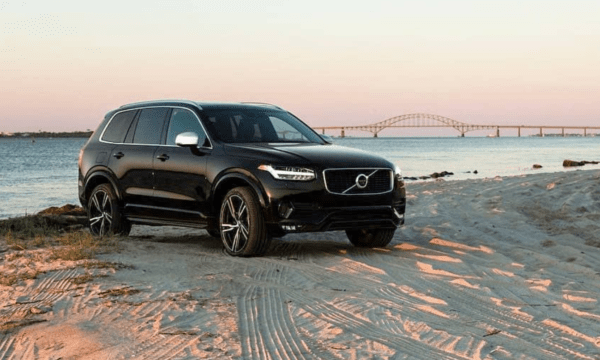 It's no secret that car dealerships have some of the fiercest competition in the marketing field. Everyone wants the best car, for the best deal, and how do they show their audience that their dealership is the one? Well, it's from top of the line marketing strategies. When it comes to car dealership success, you can bet that marketing agencies are behind it all.
To keep car dealership marketing relevant, you need consistent new and fresh marketing materials, and the manpower to deploy those ideas. Having your secretary post on the business Facebook page isn't cutting it anymore. To properly advertise your car dealership, turn to the experts.
Vivid Candi is going to let you in on some of our most effective car dealership marketing strategies. Volvo Cars of Santa Monica has been our client for less than a year, yet we have already permanently doubled their brand awareness. We measure brand awareness by the amount of leads that are generated by our marketing mix efforts.
A Holistic Approach
Here at Vivid Candi, we offer holistic and complete approaches to marketing your car dealership. We don't focus on one aspect of marketing, we promote your dealership in all areas: Google AdWords, web design, social media advertising (Facebook, Instagram, Twitter, Pinterest), blogging, search engine optimization, video advertising, influencers, and viral approaches. By broadening our reach within your target audience, brand awareness for your car dealership is going to increase substantially.
See for Yourself
Don't just take our word for it. Check out the impact our car dealership marketing efforts have had. Volvo has an excellent reputation for being the safest car on the market. No surprise that Volvos are extremely popular with families. We found that 1 out of every 3 Volvo Cars of Santa Monica customers were moms or soon-to-be moms. So with that target-audience data, we targeted campaigns towards moms by using mommy influencers around LA. We also collaborated with other brands that catered to moms, knowing there was great overlap in their target audiences.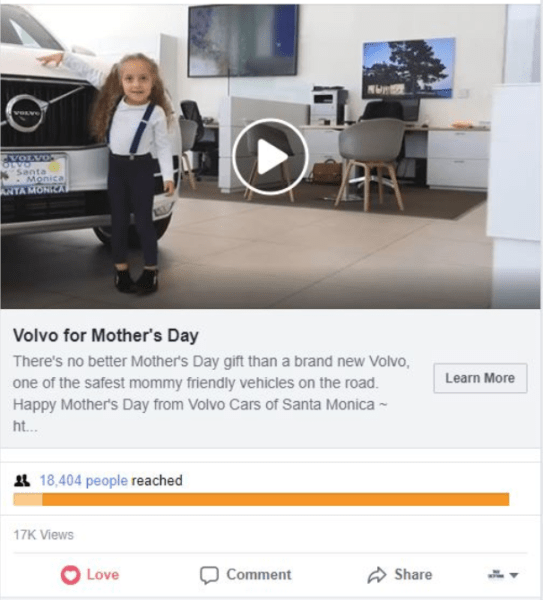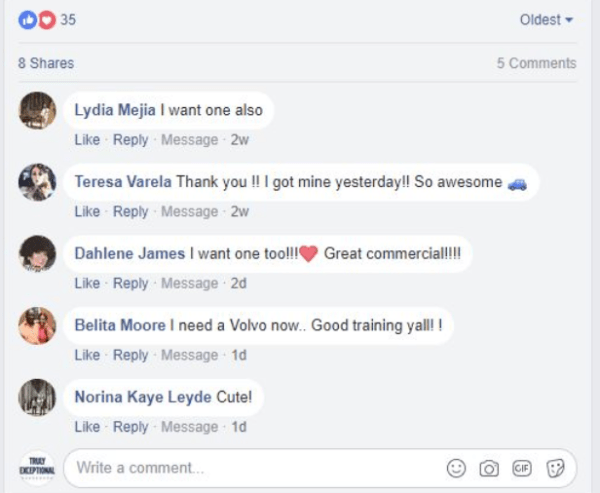 Mommy Influencers for Car Dealership Marketing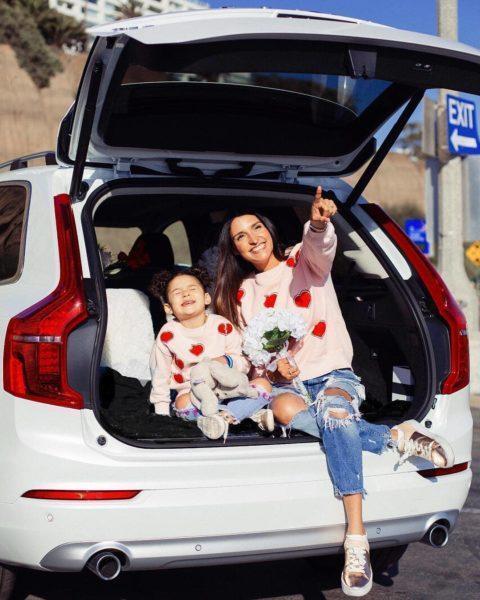 We reached out to Los Angeles influencers who have kids to see if they would like to collaborate with Volvo. Stella is one of our influencers who has generated lots of interest and leads for our client by influencing her massive following to buy a Volvo from Santa Monica.
Here are some of the comments on the above post.

Influencer marketing has changed the way we market car dealerships. It's common knowledge that influencer marketing is the one of the most effective marketing strategies.

CTR, or click through rate, the action that a viewer takes by clicking on a link that leads to our clients website or social media page, is much higher with influencers than any other marketing channel.
Research indicates that to successfully use influencers for marketing, you need to really understand all aspects of your target audience. After analyzing lots of data, we knew that Volvo's secondary target audience is mommies in Los Angeles. We also partnered with @outcastcity on Instagram and compensated her to post a picture of a Volvo, and tagging Volvo of Santa Monica.
Check it: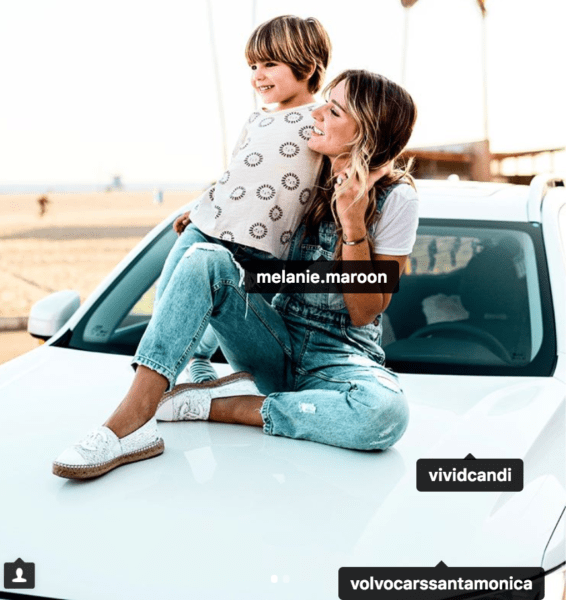 Brand Collaborations in Marketing
Another impactful way to market your car dealership is collaborating with brands that have similar goals or target audiences as your car dealership. We recently had Volvo of Santa Monica collaborate with our other client, 10 to 12 Baby Lounge, a store also targeting Moms in LA.

By having these two brands collaborate, we increased brand awareness for both, creating a mutually beneficial incentive program for business and customer! In order to maximize the effect of car dealership marketing, you need to be in expert in both current trends, like influencers, but also the science behind it all. We pair our fresh and new ideas with tried and true SEO algorithms and closely monitor all our projects so you can be sure our car dealership marketing strategies are paying off.