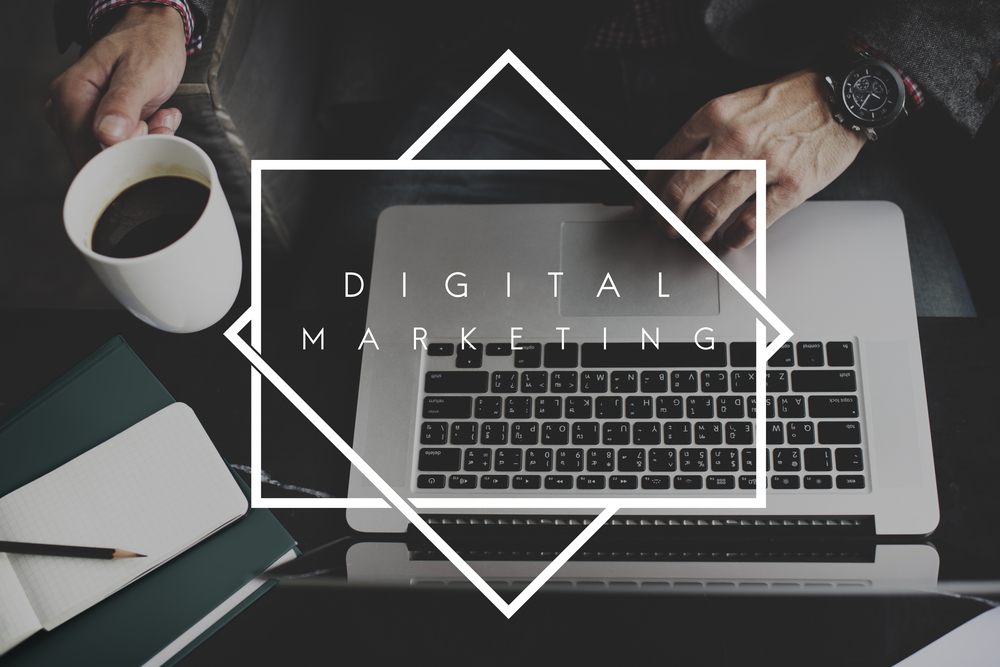 It's no secret that the recent coronavirus disease has had a dramatic impact on our world. The COVID-19 outbreak has affected many businesses, large and small, and as a result, has impacted the economy as well. Large-scale shelter-in-place and social distancing orders, business shut-downs, and travel restrictions are affecting industries of all kinds. Moreover, businesses are laying off workers and unemployment has skyrocketed to almost 17 million people in the United States alone. Consumers have no choice but to tighten their belts for the time being. B2C companies have been left to scrounge for answers and hope for nothing more than to ride this wave and survive an undefined period of time until this crisis passes.
At Vivid Candi, we're in a unique position as a digital tech agency that works with clients across all industries, from mom and pop shops to national chains and public companies. Over the past two decades, we've been fortunate to learn from many trials, tribulations, and successes of our clients. As an agency, we've made our mark as an industry pioneer through innovation, experience, and dedication. With 21 years of experience, we are able to confidently provide much more than just a digital marketing strategy when it comes to guiding our clients to make impactful decisions. If there's one mantra we can reinforce into the mindset of every person we work with, it is to "learn to adapt."
This crisis isn't going away overnight, and the businesses that will survive and possibly thrive during this time are the ones who can adapt quickly and uncover opportunities in the rubble. It's important to know how to look at your campaign strategy, evaluate the situation, and prioritize your digital marketing strategy during a crisis such as COVID-19.
Looking at Your Campaign Strategy
eMarketer recently published a study called The Ad Platform: How Media Buyers Are Changing Plans Because of COVID-19. eMarketer forecasting analyst Eric Haggstrom joined host Nicole Perrin to talk about research on what advertisers are doing to respond and which channels are getting hit hardest, as well as what current developments might mean for our next US digital ad spending forecast. In this study, researchers raised the question, "How has the coronavirus pandemic impacted US agency and marketing professionals' advertising efforts?." About 49% of respondents stated that they've held back a campaign from launching until later in the year, while 48% said that they've adjusted media type of usage or shifted budget among media types. Moreover, 34% of respondents stated that they've canceled a campaign completely (relaunch).
In the midst of the crisis, we must maximize results and shift focus to the most cost-effective projects. We suggest marketers to first stop and evaluate the situation, and then make plans to shift marketing focus. Last but not the least, marketers should put employees' safety on the top of their minds.
Evaluating The Situation
First and foremost, business owners need to evaluate the current situation and address the challenges their business is facing, both to their business partners as well as their customers. Everyone should be aware of the difficulty ahead and be prepared. There are several factors to consider during this time: What should you do at the moment considering regulatory and competitive environments changes? Is your company resilient enough to survive the crisis? Are there projects that need to be paused? What digital marketing strategies can we change to adapt to the current situation? An immediate and effective response is vital but it's also important to not lose focus for the long term.
McKinsey & Company, an American management consulting firm, published an article called Beyond coronavirus: The path to the next normal, in which they discuss how leaders can respond and begin navigating to what's next. In the article, McKinsey suggests that companies act across five stages, leading from the crisis of today to the next normal that will emerge after the battle against coronavirus has been won: Resolve, Resilience, Return, Reimagination, and Reform. The amount of time each stage will take depends on several factors, including geographic and industry context. Moreover, institutions may find themselves operating in more than one stage simultaneously. Collectively, these five stages represent the vital importance we face of our time. The battle against the coronavirus COVID-19 pandemic is one that leaders today must win if we're to find an economically and socially variable path to begin the next normal.
Shifting Marketing Priorities During COVID-19
Digital Marketing
As physical businesses have shut their doors, digital marketing is playing a bigger role than ever before. Now is the time to shift your company's marketing focus. Having experienced the outbreak, consumers will and have changed their spending habits. With stay-at-home orders put in place across the country, it's more likely for consumers to use the online service. Digital marketing has become very important for marketers and businesses alike. It's time to think of how you can bring your company online and continue to engage with your consumers. For instance, if you're a restaurant owner, try putting together cooking tutorials and sharing them online with your audience via your social media and website. If you already have a website of your own, make it more engaging for your audience.
No matter what type of business you have, the key is to have a digital presence and to remind your consumers why they should stick with you. Let your customers know why you matter to them and show them that you truly care about them and appreciate them. It's always a good idea to put your customers first and think about the ways to improve their online experience. By making your brand more digital-friendly, you'll benefit from both increasing your online traffic and presence, as well as building a stronger relationship with your customers in a way you have never before.
Search Engine Optimization (SEO) Marketing
Search Engine Optimization, otherwise known as SEO, is the process of increasing the quality and quantity of website traffic by increasing the visibility of a website or a web page to users of a web search engine. This is one of the most cost-effective strategies that you can implement into your digital marketing strategy.
You should already be investing in SEO, but even more so during the outbreak. According to Cloudflare, a US company that provides network infrastructure to businesses around the world, between January and late March, internet traffic increased by around a quarter in many major cities. With that being said, people are spending much more time online, and thus maintaining your search ranks could lead to increased organic traffic.
SEO is about long-term results – how can you expand your company's visibility and drive more visitors to the site, which in turn, leads to a higher conversion rate. According to HubSpot, "more people use search engines to find products or services than any other marketing channel. 18% more shoppers choose Google over Amazon. 136% more prefer the search engine to other retail websites. And B2B buyers conduct up to 12 searches, on average, before engaging with a brand." The evidence is clear. People nowadays rely heavily on the internet and they want to research on their own before selecting any brands or products. You might not see an immediate result of investing in SEO during the crisis, but it will benefit your business in the long term. To learn more about SEO marketing and the importance of it, check out our blog SEO Services Designed for Success in 2020.
Email Marketing
What's more cost-effective than using an email marketing strategy? SuperOffice, a European supplier of CRM solutions to the professional B2B market, published an article called Email Marketing Strategy: A Data-Driven Guide (With Original Case Studies) that discusses the importance of email marketing. In the article, it was stated that on average, for every $1 you spend on email marketing, you can expect a return of $51. Utilizing email marketing could help you promote products and communicate with your customers efficiently.
Consider email marketing as a way to send messages to your customers. Plan the content you want to share in your email marketing campaigns. For instance, tell your consumers what your company is doing differently regarding the crisis. Prioritize messages that send service and support – this may include special promotional offers and gifts for customers. Start with an email explaining your company's current situation and policy changes, and in the following emails, introduce your products to your audience and the special promotions you have(or anything that can cheer them up!). Also, don't forget to include your call to action in the email. Always evaluate the performance over a period of time and change your marketing strategy accordingly.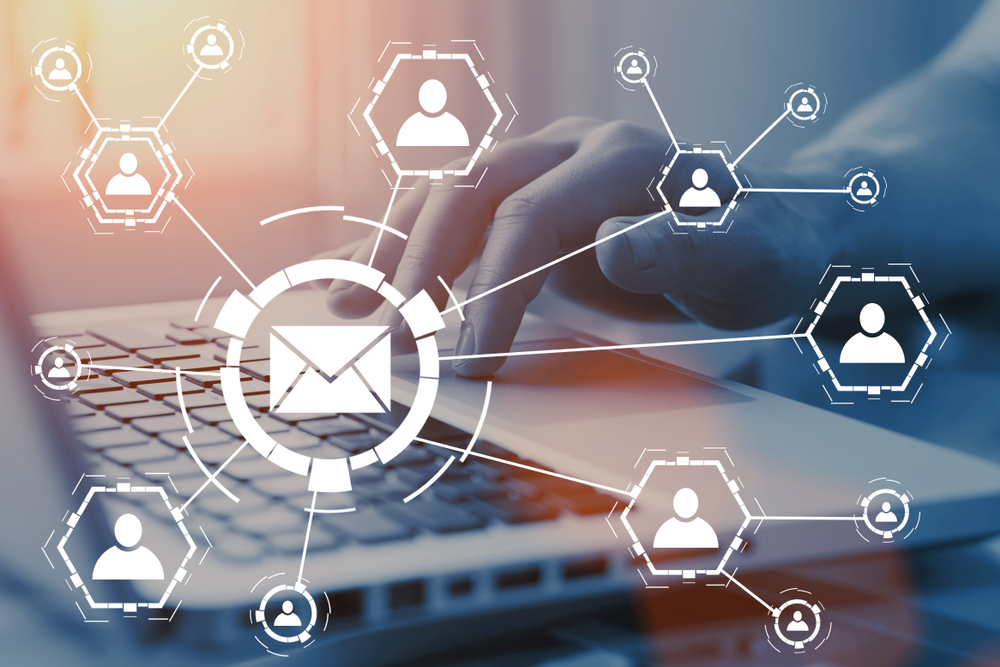 Social Media Marketing
You should anticipate your consumer needs. Social distancing can lead to stress, anxiety, and a sense of loneliness, so it's crucial to utilize social media channels to communicate with your consumers. Social media is a cheap and effective way to stay connected. Engage with your audience and send supporting messages but also keeps your brand present. Focus on sharing content that aligns with your company value and includes images that are relevant to your brand. The bottom line is not to overwhelm your audience with too much information. Utilizing social media well is critical to maintain customer trust and restore employees' confidence. Learn more about social media marketing here.
Safety
With all that being said, the safety of your employees is always paramount. The top priority is to protect and support your employees. It's also important to know that they're undergoing a lot of challenges during these times. To build trust and restore confidence, companies should listen to their employees' needs. Some challenges might include a lack of resources, bad communications, and lack of productivity. Therefore, companies should build a robust communication system so that employees can feel connected to the community. Managers should also arrange weekly meetings virtually to build working norms and make remote work practical and simple. Although it is hard, companies should do everything they could to adapt to changes and move forward.
---
Learn more about Vivid Candi, a digital tech agency in Malibu, that offers full-service digital marketing services, custom web design and development, and more for a multitude of clients.