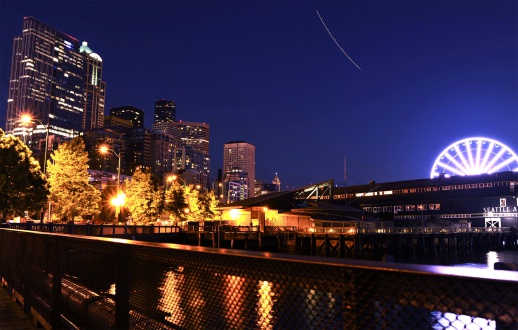 SEO COMPANIES, SEATTLE
      Hello Seattle! We are Vivid Candi, a full service digital agency, and for those who don't know, full service means, FULL SERVICE, Web design, Graphic Design, Marketing, Advertising, Branding, App development, Video Production, and last, but not least SEO! Out of all the SEO Companies in Seattle we are definitely one of you're best options. The reason for that is, we stay on top of any google algorithm updates in order to ensure that you're site is optimized in a manner that is up to date. If you feel that it is to you're benefit, we can produce content for you're blog both appealing to ones eye, and to the search engines. The reason that we write for two audiences is because if we resume to produce content that is search engine friendly, is because if the search engines see you're site as a reliable, and reputable domain that constantly produces quality content worth someones time, you are more likely to rank well on the search engines results, meaning that you're site will now be easier to find, resulting in more visitors, and often higher conversion rates. Businesses everywhere see this as a beneficial proposition, because they understand that if they rank well on search engines, clients will easily be able to find their site, therefore leading to new customers! And that is why people pay so handsomely for SEO Companies to work on their site.
Our objectives as an SEO Company are simple:
Boost up you're page-rank
Bring up you're sites relevance
Build up you're domain authority
Get you active on Social Media
Have people interacting with you online
All of this may sound irrelevant to some people. Like "why should I care about how my social media status is?' But what those people don't understand is that SEO has changed in these past few years. This isn't 2004 anymore! Search Engines are now smarter, and faster then ever. Now a days you can't just manipulate the search engines with back-links you bought online. You can't just shove a bunch of keywords into you're blogs and expect results anymore. Search Engines have evolved to a point where if you want to rank well you need to put out quality content, and actually stay active on social media. That way the Search Engines wont see you're site as a website that has went stale. Yes. SEO has changed, and it is harder for businesses now. Which is why when looking for an SEO Company, you need to make sure that you hire the professionals, because if you make the mistake to hire an SEO Company that doesn't know what its doing, it can drastically hurt you're site's ability to rank well on search engines. Contact Vivid Candi for some Vivid Results. Make sure to check out our site and fill out a contact form if you are planning to do business with us.
Check us out! We are on:
– Facebook
– Twitter
– Yelp
CONTACT VIVID CANDI TODAY!
You can call us at 1310-456-1784 or contact us online!
Visit our site for more info!