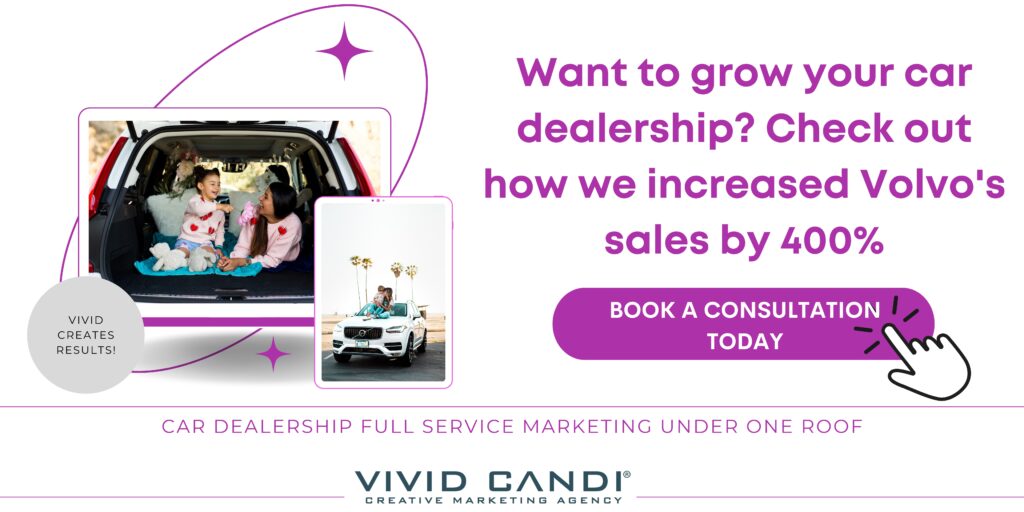 Why is online advertising important for car dealerships?
Competition among car dealerships is high, which is why you need a well thought out and effective marketing strategy to take your automotive business to the next level. "Bird-dogging" is not allowed in the automotive industry, which means that automotive dealers need to get creative in how they reach their desired customers. One of the most effective ways to market a car dealership is through car dealership online advertising. Why is online advertising so important for car dealerships? For one, advertising your dealership online will broaden awareness and increase exposure among a niche geographically targeted audience. Car dealership online advertising will help your business show up as one of the top results in a potential customer's search and be extremely effective at converting more leads from people who are searching for solutions. Almost everyone is on social media, so take advantage of this! Online advertising by promoting your car dealership on social media will entice new customers and help you grow your business.
Keep reading to find out the best car dealership online advertising methods and learn how to bring more traffic to your business.
Most Effective Car Dealership Online Advertising Methods:
Paid Social Media
Social Media Influencers
Search Engine Marketing (Google Ads)
Search Engine Optimization (On-Page/Off-Page)
Third-Party Listings
Event Marketing
Email Marketing
CRM Marketing with Lead Capture
Conclusion
1. Paid Social Media Advertising
Social media marketing will help your car dealership develop a brand and establish an online presence. By growing a community on social media, you will be able to help your business develop a loyal customer base. Car dealership online advertising on social media will help your business closely engage with potential customers and peak interest in your brand. There are several platforms that are useful for social media advertising, such as Instagram, Facebook, Twitter, LinkedIn, Snapchat, and Twitter. You can unlock the full potential of digital marketing by harnessing the power of social media!
2. Social Media Influencers
Influencer marketing is one of the fastest growing forms of advertising because of how effective it is. Influencer marketing is especially effective for specific niches such as the automotive niche, and is a highly effective car dealership online advertising tool. Influencers have a loyal fan base of people who trust their judgment. Because of this, if an influencer promotes your product, their authentic content will be trusted by their followers. Influencers help increase brand awareness with cost-efficient User Generated Content (UGC). When an influencer creates UGC and posts it, this creates a "bump". A "bump" is a dramatic spike in brand awareness, followers, and traffic to your business because of the increased engagement brought on by the influencer. Check out this case study where influencer marketing helped an automotive client reach 50k+ of their target audience in just a few days.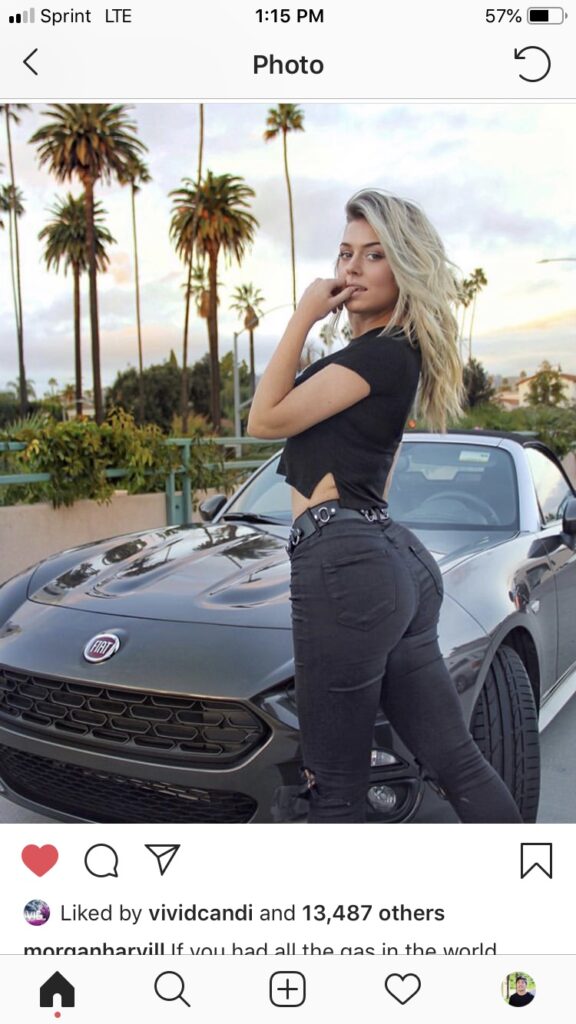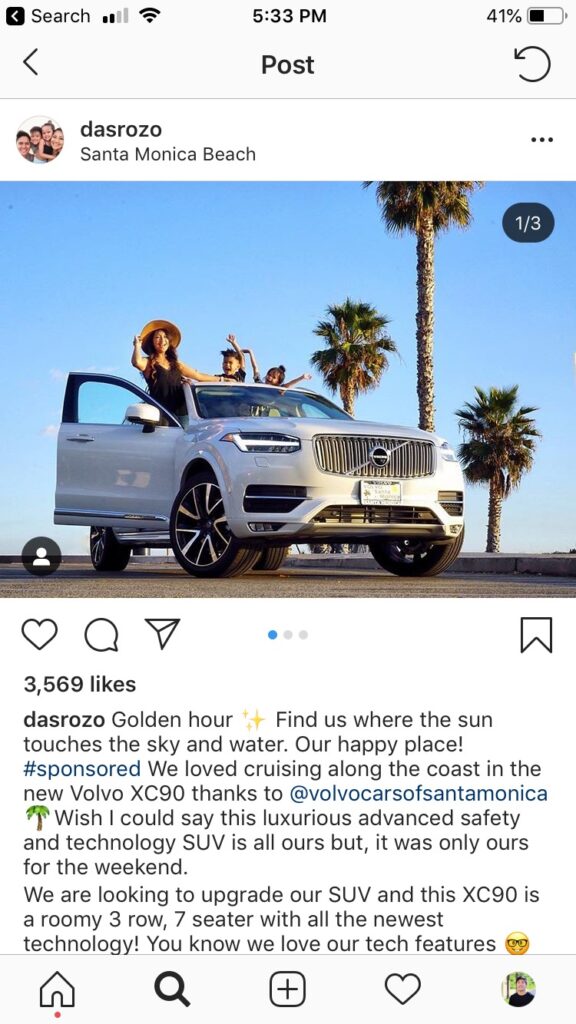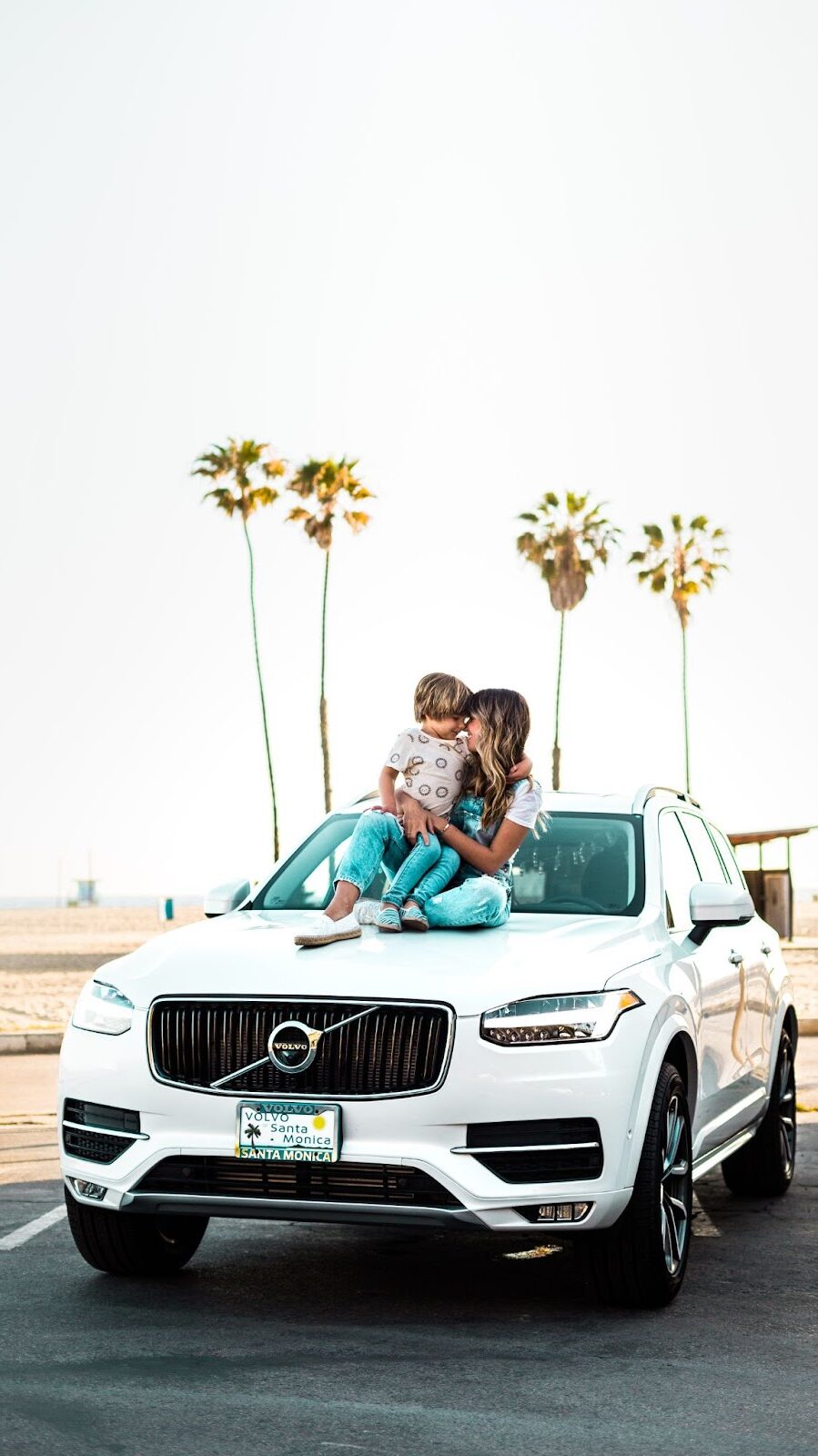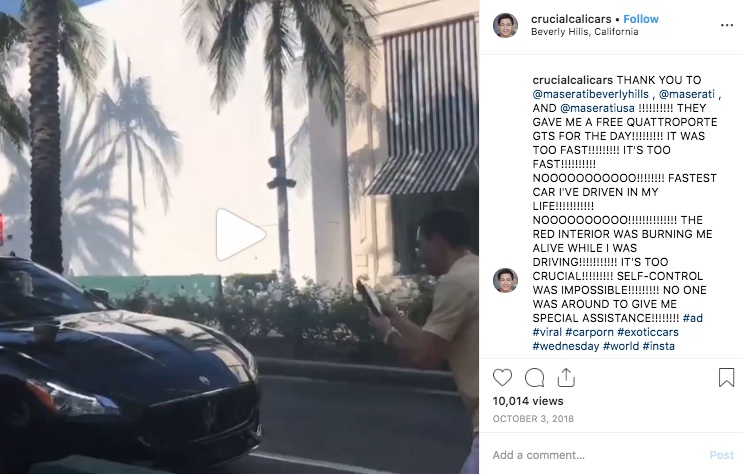 3. Search Engine Marketing
Search engine marketing, such as pay per click (PPC) advertising, is highly effective for businesses that have the budget and ability to fund paid ads. PPC helps businesses like car dealerships achieve dramatic growth in a very short amount of time. Particularly considering the added benefit to many car dealerships that receive co-op advertising budgets from their automotive manufacturing brand, PPC advertising is useful in helping your car dealership discover your audience and accelerate business growth. It's an excellent source of growth because it has trackable data and direct reports on return on investment. The leading platform for PPC advertising is Google Ads (paid search). Google Ads are worth the investment for your business because of their flexibility and effectiveness. Google Ads allow you to reach a virtually unlimited target audience, and give you the ability to start, stop, pause, or adjust your bids at any time.
4. Search Engine Optimization
Search engine optimization (SEO) is one of the most successful ways to bring more traffic to your car dealership through organic search engine results. SEO is a way of trying to rank high in search engine results with multiple keywords across all search engines. You want your business to be the first result to appear when a customer searches for any keywords related to your business. For example, for a car dealership, you want your business to appear first when users search for keywords such as "best car dealership near me" or "where to buy a car near me." When a potential customer is looking online to purchase a car, you want your business to be the top result that appears when they conduct their search. This will make it easier to bring traffic to your business and allow users to purchase the services that you offer. SEO can be applied to many of your marketing efforts, such as your website, web pages, videos, social media posts, infographics, and more. With proper SEO applied, your business content will show up as the first result and help you get more exposure and direct traffic.
When applying SEO to your website, you want to make sure that your website and server are optimized with technical SEO. By properly applying technical SEO, Google and other search engines will be able to find your website and index it, boosting your website in search engine results. In addition to keywords, make sure to include internal and external links. Backlinks also help improve the trustworthiness of your website. Backlinks are links from other websites that link back to your page, and a website with a high amount of backlinks will appear to be of more quality to the search engines.
SEO that is applied to your car dealership online advertising will provide many benefits. It will help your car dealership website appear at the top of organic search engine results, which will increase traffic and bring more customers to your business.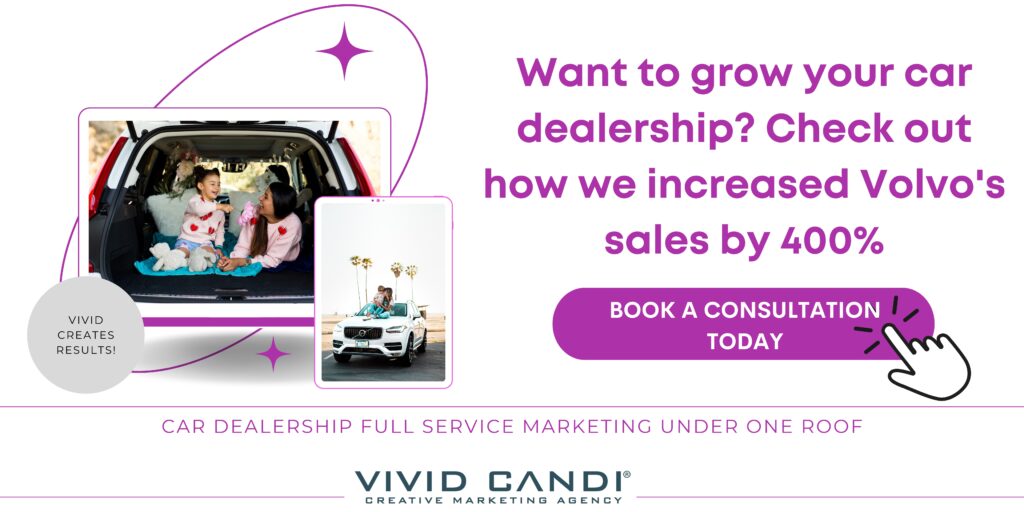 5. Third-Party Listing
Another powerful car dealership online advertising strategy is listing the automobiles that your dealership is selling on third-party listing websites such as Google My Business and Yelp. Third-party listing websites know how to achieve goals and reach a specific target audience. Listing cars on a third-party website will expand your brand visibility with little additional effort. Additionally, using a third-party will save your business time and energy. When consumers are searching for a specific vehicle, many turn to third-party websites. By using a third-party listing website, you may be able to reach customers who aren't aware that your dealership even exists.
6. Brand Collaborations
Brand collaboration marketing is specifically a good marketing tool for car dealership online advertising. Promotion of brand collaborations which appeal to the niche demographic audience of your automotive dealership gives you an opportunity to build relationships with a new segment of prospective customers. By exposing your dealership and automotive brand to the online followers and customers of these non-competing brands, you align your business with brands that have already made their way into the hearts and minds of customers, to appear more authentic and trustworthy. In addition, brand collaboration marketing will help increase brand awareness and bring your business to life. At an event such as a test drive event for new car models, you can take these opportunities to incentivize customer engagement by promoting the brands those customers care about. This ultimately can generate quality customer relationships and stimulate sales. It's important to use brand collaboration marketing to provide the personal touch that traditional marketing outlets often lack.
Vivid Candi drove brand awareness for Volvo among the dealership's target market by using brand collaboration giveaways with brands that appeal to their target audience – new and expecting mothers in and around Santa Monica, California.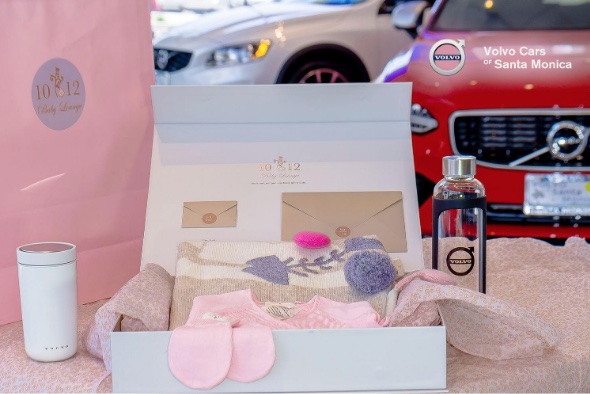 7. Email Marketing
Email marketing is important for car dealership online advertising because it provides consistent results. Email marketing is a strategy to remarket to existing customers. There are several different types of email marketing campaigns, such as manual or automated newsletter, welcome messages, birthday messages, upsells and limited time offers. Email marketing works well because it's cost efficient and increases customer loyalty. By marketing to customers that are already loyal to your business, they will continue to be engaged and be excited about your business.
Email marketing is cost efficient and doesn't require a lot of time and effort. A digital marketing agency can help automate custom email campaigns and send specific emails to customers based on their needs and interests. A digital marketing agency can help maintain customer loyalty by using this effective marketing technique.
8. CRM Marketing with Lead Capture
Customer relationship management (CRM) marketing are the strategies that marketers use in order to manage relationships with their customers. A CRM tool will allow your business to store customer and prospect contact information, identify sales opportunities, and automatically set in-person appointments and sales follow-ups. CRM tools also allow you to cater to the needs of specific customers and build better relationships. You will be able to market more effectively and generate more leads by better understanding your audience and customer base.
Next Steps: Implementing Your Car Dealership Online Advertising Strategy
Online advertising is extremely beneficial for brick and mortar car dealerships. With these tips and tricks, you can implement an effective car dealership online advertising strategy to help boost your business. Online advertising will help broaden your exposure, increase traffic, and generate leads and new customers. Get help with all of your online advertising needs with a full-service marketing agency. An all-in-one marketing team will ensure that all of your marketing needs will be met with talent that specializes in each area of marketing.
Vivid Candi is a full-service marketing agency located in Malibu, CA. We offer a wide variety of services such as PPC, SEO, digital advertising, social media marketing, custom website design, and more. With our holistic approach, we diversify efforts across channels to help your business reach its full potential.
Schedule a free consultation with Vivid Candi today by calling 310-456-1784 or filling out this quick form today!