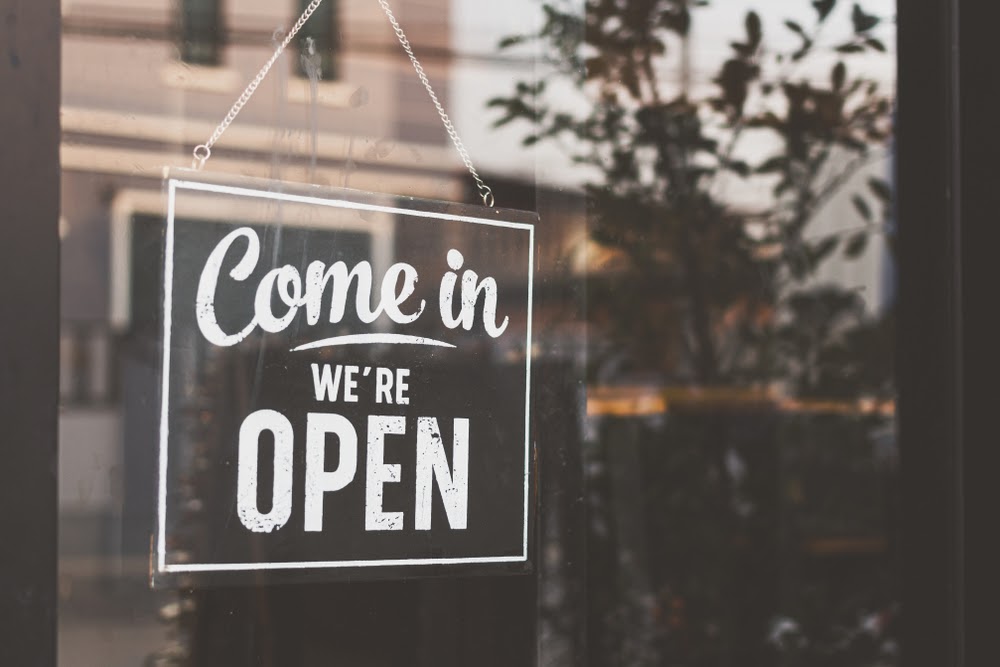 The start of 2020 not only brought a new decade, but it also brought a new mysterious pneumonia-like virus outbreak known as the novel Coronavirus (COVID-19). With the number of cases continuously increasing daily, the World Health Organization declared the novel COVID-19 a worldwide pandemic. Millions of people worldwide have been affected in one way or another by this outbreak. With over 4.2 million+ confirmed cases around the globe, it's apparent that the outbreak is moving quickly and spreading rapidly. According to the New York Times' Coronavirus Map: Tracking the Global Outbreak, almost every country has reported cases; however, the burden of the virus is asymmetrically distributed. Some countries are currently experiencing a rapid rise in new cases. Meanwhile, in others, the rate of growth has slowed after leaders have instituted nationwide lockdowns, leading to a battered world economy. As a result, many businesses around the world were forced to change their working conditions and some even had to shut down. However, that doesn't mean things will be like this forever. It's important to create a plan and utilize various marketing strategies that will help you when reopening your business during and post-COVID-19.
Coronavirus and Its Impact On Business
As the United States scrambled to understand the extent of an escalating public health crisis, life in many states began to become standstill. With people told to social distance to help ease the pandemic and contain the outbreak, governors across America began ordering schools and businesses to close. Gatherings, meetings, concerts, festivals, and sporting events were canceled. Amusement parks, movie theaters, bars, clubs, and restaurants were also closed. Grocery stores and other retailers that sell food or basic supplies — any business deemed as 'essential' — have stayed open with limited hours and heavy restrictions. The fast-spreading virus put a halt on daily activities and all activities involving crowds were put on pause.
In the early months of the year, the COVID-19 pandemic promoted wide-sweeping shutdowns and shelter-in-place orders across the United States, and other parts of the world. Businesses across a multitude of industries began shutting down. Large businesses like Apple, Nike, Patagonia, and thousands of others have brought their companies online, and smaller companies have had to shut down.
Where We're Heading
The global COVID-19 pandemic has forever changed our experiences — as customers, employees, citizens, and even humans — and our attitudes and behaviors are changing as a result. After two months since the stay-at-home orders were put in place, parts of the country have begun looking to start relaxing these strict measures. As such, small business owners need to think about what's next and how they will adapt and move forward safely and sustainably. Luckily, we've created a guide to help businesses of all types and sizes and in varying regions navigate the complex process of reopening and evolving post-coronavirus pandemic.
COVID-19 has impacted every business differently. Some were able to shift to a remote-work model, while others adjusted operations, or closed their doors entirely. There are a number of factors that have impacted businesses' timelines and their abilities to resume "normal" operations, including but not limited to:
The status of any existing stay-at-home orders in their state(s) of operation. See the U.S. Chamber of Commerce's State-by-State Reopening Guide for details on reopening plans in your state.
The severity and volume of COVID-19 cases within their country and region.
Whether the business has a physical location.
The ability to enforce proper social distancing (at least six feet between individuals) within the business location.
The level of contact with customers and other employees (e.g., beauty salons and gyms with direct physical contact vs. retail stores and restaurants with indirect contact).
One thing that is true across the board is that every business will face tremendous challenges as our nation begins the path to recovery, while still facing the public health threat of the virus. Reopening and adjusting to the new "normal" will be a very tedious process with several steps for businesses to take, from researching, communicating, and executing plans to pivoting strategically.
When brick-and-mortar businesses are able to reopen their doors, consumers may be wary about being in an enclosed space with other individuals, regardless of the health and safety protocols in place. Even digital businesses that have remained fully operational may find it difficult to boost sales with so many customers facing lost or limited income.
The businesses that will survive and even thrive are the ones that can be flexible and adaptable to consumers' new and evolving needs. It's all about knowing where, when, and how to make adjustments. You'll need to plan carefully and understand not only what may need to change about your business, but what new growth opportunities may exist for you in a post-pandemic world.
In this guide, we'll walk you through the steps your business will need to take to reopen as restrictions are lifted across the country. While your exact reopening strategy will depend on your home state and business type, you can use this guide, based off of the U.S. Chamber's playbook for small businesses as well as several other resources, as a starting point to help you plan and prepare for the "new normal."
5 Steps on How to Reopen Your Business During and Post-COVID-19
1) Research and Learn
Probably one of the most important steps during this whole process is to learn. Coronavirus has brought a whole new perspective to the way we live our lives. Staying up to date and learning about what's happening around the world is crucial. There's a lot of information out there about COVID-19 and many different opinions about what has happened and what's going to happen. It's important to focus on the most reputable, reliable sources to find the right guidance for your business. Different industries in different locations will have different rules, regulations, and guidelines to follow in order to reopen. Government agencies and public health organizations are definitely the best places to find accurate, updated information that is reliable for businesses that are looking to reopen. We've put together a list of a few key resources to help you get started on your research.
Federal Guideline Resources
State-Level Resources
U.S. Chamber of Commerce State-by-State Business Reopening Guidance – The Chamber has created a comprehensive map compiling the latest guidance, timelines, and other reopening information for employers. This map will be updated as new state plans take effect and new information becomes available.
Your state's official government website – State governments have been working hard to keep their websites up to date with the latest coronavirus-related guidance and regulations. As mentioned earlier, President Trump has left reopening plans up to individual state governors, so it's important to pay attention to the official government websites of the state in which your business is located. There are several places to find the appropriate links to your state government's homepage and departments, including usa.gov and irs.gov.
Your state or governor's official social media accounts – Many states and their governors operate official accounts on Facebook, Twitter, and other social media platforms. In recent months, these accounts have been largely dedicated to real-time updates on coronavirus statistics and executive orders. Be sure to look for the blue "verified" checkmark next to the account name to ensure it's a legitimate page.
Local-Level Resources
Within some states, individual counties, and cities have set further restrictions or different guidelines from the overall state. This is especially true in major metropolitan areas with dense populations, like Los Angeles County. If your business operates in a major city or highly populated county, you'll want to check your city or county's official government website to see if there are specific guidelines to which you need to adhere. Often times, cities and regions also have Chamber of Commerce websites and social media accounts, that are often updated as well.
Industry-Specific Resources
The Centers for Disease Control and Prevention (CDC) – The CDC has created individual guideline documents for numerous industries that are uniquely impacted by COVID-19, including educational institutions, public health/healthcare professionals, veterinary clinics, retirement communities, and more. You can view and search all CDC guidance documents here.
American Industrial Hygiene Association (AIHA) – The AIHA has also created detailed industry guidelines for sectors like at-home service providers, construction workers, gyms, salons, retailers, restaurants, and others as they plan their return to work. As a professional association for occupational health and safety science professionals, the AIHA has developed all guidelines for its Back to Work Safely initiative with special industrial health considerations in mind.
2) Plan
Just like when the coronavirus COVID-19 outbreak started and the CDC advised businesses to create an infectious disease outbreak response plan, it's important for businesses to create a reopening plan as well. Creating your reopening plan will require a lot of internal and external assessment of several factors that could impact your success in moving forward.
Here are a few important things you'll need to consider:
Regulations
Throughout the pandemic, individual states and regions have been tasked with determining their own guidelines for stay-at-home orders and business closures. Some states have even delegated certain decisions to the county or city levels, which may make it difficult for businesses with multiple locations to create a company-wide reopening plan. The U.S. Chamber has created a state-by-state business reopening guidance map on their site that is continuously updated with guidelines and timelines for employers across America.
Depending on what type of businesses you own and/or operate, your state may develop industry-specific policies, based on best practices and recommendations from public health officials and the federal guidelines for reopening America. For instance, your state may mandate strict physical distancing and sanitation protocols, as well as require employees and customers to wear face coverings in your location and also in your specific industry. By understanding your obligations under your state's regulations, as well as the generally accepted guidelines for your industry, you will be able to create a reopening plan that instills trust and confidence among the individuals who interact with your company.
Safety
As a business owner, your main concern and number one priority, especially during this time, should be the health and safety of your employees and customers. All businesses, including shops, restaurants, construction sites, and offices, must take extra precautions to reduce the risk of spreading COVID-19 on-premises. With that being said, there are several things to consider when developing your new safety policies in the post-coronavirus outbreak workplace.
General Hygiene Practices
First and foremost, general hygiene practices are a must. It's extremely important to implement strict hygiene practices in your business to help prevent further spread of COVID-19. As such, think about how you can best reiterate and enforce the CDC's guidelines for proper, frequent handwashing and coughing/sneezing into a tissue or elbow when employees return to work. Moreover, be sure to assess your business's current cleaning and sanitation practices against the CDC's recently released recommendations in their Guidance for Cleaning and Disinfecting Public Spaces, Workplaces, Businesses, Schools, and Homes. What procedures can you implement or upgrade to reduce the spread of the virus, and how can your staff help maintain those practices? This may include sourcing and stocking up on cleaning products and sanitizers for employee use during work hours.
Personal Protective Equipment (PPE)
If your business was subject to the Occupational Health and Safety Administration's general requirements for employee PPE use, make sure you continue to adhere to those guidelines when you reopen. Just because states are beginning to allow businesses to reopen, doesn't mean we can let up on taking precautions. Now more than ever, it's important to stay safe and follow the guidelines laid out by the various sources listed above. Furthermore, if your state has issued requirements for your employees and/or customers to use face masks and gloves on-premises, have a plan in place to enforce that regulation and provide PPE to employees if at all possible. Otherwise, you may wish to encourage employees to wear cloth face coverings in the workplace, per the CDC's official recommendation.
Social Distancing
As one of the very first orders put in place, social distancing has been proven to help slow and flatten the curve. Therefore, as a business owner, you should consider how your current workspace can be reconfigured or rearranged in a way that encourages social distancing. The CDC recommends installing physical barriers, changing layouts to put at least six feet of distance between workstations, closing communal spaces, staggering shifts and breaks, and refraining from large events. Consider putting a limit on how many people can enter your workplace at once, and plan on how you can regulate this. In addition, you may want to consider limiting the number of employees in the workplace and alternating teams on a set schedule to further encourage social distancing. In places where telework is possible, it's encouraged you take advantage of this.
Employee Health Monitoring
When the coronavirus COVID-19 outbreak started, the CDC recommended that business owners take extra steps in developing a plan for how to prepare and respond to any impact the outbreak may have on you and your business. The CDC recommended that all employers should be ready to implement strategies to protect their workforce. For instance, all sick employees should stay home and away from the workplace, respiratory etiquette and hand hygiene should be encouraged, and routine cleaning of commonly touched surfaces should be performed regularly. All of these items are still true. As such, it's important to develop a plan for monitoring your employees' health, with a particular focus on COVID-19 symptoms. As a business owner, you will have to decide how you will handle a positive case of COVID-19 in your workplace after you reopen. OSHA's guidelines give specific steps on how to manage and isolate employees displaying COVID-19 symptoms. Reiterate your sick time and paid time off policies to employees and discourage them from coming to work if they feel ill. Moreover, you may need to adjust some of these policies that were most likely created pre-COVID-19, as times have changed. It's important to be able to adapt and adjust where you see fit.
Security
The last step in the planning and preparing stage of this guideline is security. If your business has been able to operate remotely during the crisis and plans to continue this arrangement long-term, you should highly consider investing in cybersecurity. In fact, if your business has taken to the Cloud, cybersecurity should be a top priority in protecting your business. According to the Federal Trade Commission, coronavirus scams are rampant. Moreover, your employees are the first line of defense against hackers.
You may have put ad-hoc security solutions in place, like Virtual Private Network (VPN) access, but if employees will be working from home on a more permanent basis, consider the technical infrastructure you might need to ensure the security of your sensitive business and customer data. This may include banning personal device-use for business purposes, limiting company-wide file access, making password managers mandatory, implementing multi-factor authentication, and training (or re-training) employees on cybersecurity best practices. No matter what industry your business is in, it's important to keep your information and the information handled by your employees safe and secure.
At Vivid Candi, we have over 21 years of experience working as a digital tech agency. Not only do we offer full-service digital marketing and social media marketing, but we also have a star-studded team of experts in custom web design, custom web coding, and programming. In fact, as soon as the coronavirus outbreak started, Vivid Candi took the award-winning agency online and is now 100% Cloud-based. When CEO of Vivid Candi, Chris Wizner, was asked about his company and the precautions we've taken in terms of cybersecurity now that we're 100% Cloud-based, he said, "Our cybersecurity has always been strong so nothing has changed on that front."
When asked how Vivid Candi can help businesses with their cybersecurity during COVID-19, Chris Wizner said, "Being a digital agency we are already savvy in cybersecurity and have many things in place such as firewalls, third party security services, etc. For other businesses, we can help them do what we do for ourselves and our clients — setting up a firewall and third-party security companies for their websites so they can always be monitored for hacks, malware, viruses, trojan horses, and more, and easily fixed in record time if they do have an issue. I think the most important thing for any of our clients in cybersecurity is to have a third party security company that does file monitoring, provides a firewall, and provides rapid fixes to any security issues."
3) Assess Your Business
Once you've determined the new precautions and protocols your business will need to follow, it's time to consider your operational needs. From limited funding to supply chain disruptions, you may encounter a few challenges as you seek to ramp up your core business activities. Ask yourself the following questions to help you get a better picture of what you might need to get things moving again:
What does my business need right now to survive?
The biggest obstacle most businesses are facing as they plan to reopen is financing. Even businesses that have remained partially open during the crisis have likely seen a hit to their revenue, and many now need help covering basic expenses like rent and utilities before they can ramp back up.
It's important to take some time to know your numbers. Project your sales. If you're not used to tracking them closely, now is the time. Calculate how much you think you'll make in sales. You can and should calculate this in terms of a day, a week, and even a month. How you calculate these numbers is different for every business. In addition, know your operating costs. How much is rent? Insurance? Utilities? In other words, figure out how much it costs to open your doors and to make sales. See what you really need and what you can cut and/or renegotiate. You'd be surprised what you find when you take a deep dive into your company's finances. More often than not, you'll find several areas where you can improve how your company is spending money in order to make money. Furthermore, take a look at your payroll. After calculating your projected sales and factoring in your operating costs, see how much money you have left over. Do you have enough to pay employees and yourself, and still have some left over?
Look at your numbers and figure out the bare minimum you need to get things going again. Then, consider federal and state financial aid resources like the Paycheck Protection Program (PPP), disaster assistance loans from the U.S. Small Business Administration, and the employee retention tax credit available under the CARES Act.
What will my initial staffing requirements be when I reopen?
If you're one of the many businesses that had to lay off or furlough employees during the COVID-19 crisis, you may not be able to bring them all back at their full capacity right away. Consider whether you can offer limited hours to the majority of your pre-pandemic staff, or whether it makes more sense to have a few key individuals on for their regular hours, while slowly re-expanding your employee base as business picks up again. Think about what will help your company recover the best. Utilize your employees' strengths and create a plan on how you can bring them back on board
What employee concerns about workplace health, safety, and policy will I need to address?
As a business owner, your staff will be a critical part of your recovery, so it's important to let them know you will take their safety seriously when you reopen. This is especially important for small businesses, who don't necessarily have large budgets to fall back on. Be sure to clearly communicate all plans and policies you develop regarding PPE and employee health monitoring and take the time to answer any questions and concerns from your staff.
What's possible for my business?
The sometimes sad reality is that most businesses won't be able to simply 'pick up where they left off' when they reopen their doors. Besides the rules and regulations put in place by state and federal governments, many businesses, especially smaller ones, don't have the same available resources they had pre-coronavirus. Therefore, it's important to make a thorough, honest assessment of what might be feasible for your business, based on your current resources and potential funding sources through coronavirus aid programs. Your assessment should be based on the following:
Your Budget – As mentioned above, knowing your numbers is crucial when considering to reopen your business. Two things to consider: how much capital can you access, and how can you best put that money to use?
Your Workspace/Location – Depending on where your business is located, different regulations may be put in place by various higher authorities. In order to keep yourself, your employees, and your consumers safe, think about how your physical workspace can be adapted to encourage social distancing.
Your Supply Chain – What do your supply chain vendor relationships look like right now? Would it make sense to look for any new vendors to help you meet short-term needs as you reopen?
Your Products/Services – How can you pivot your offerings to be relevant to your customers' needs right now? What value does your business bring to your customers during times like these, especially with different demands in place right now?
Your Revenue Impact – What is the scope of your coronavirus-related losses right now, and how much do you expect to recoup once you're fully operational again?
"Small businesses make up the heart of America. They define how business is done going forward. From disaster comes opportunity."

Anita Hoffman, COO at Vivid Candi
4) Communicate
Your business will likely need to communicate plans to several different audiences, and each one requires a tailored approach to ensure the right message is delivered and received properly. Communication is one of the key marketing strategies your business should utilize during this time. As part of your post-COVID-19 communications, you'll need to set clear and accurate expectations with those who interact with your business. Your employees and customers will need to know what to expect from you as you execute your reopening plan.
Employees
As the people who help you serve your customers, your employees need to be kept in the loop about your business's reopening plan. Without your employees, your business can't operate to its full potential. Therefore, your employees should be a top priority for you. According to Cushman & Wakefield, your employee communication plan should provide thorough, accurate information about physical workplace changes and safety measures, as well as set appropriate expectations for following new procedures. Be sure to use multiple communication channels when doing so, including email, chat, video, social media, and physical displays in the workplace, and invite any questions they may have after you share your plan. Be honest and open with your employees, as this is a time of uncertainty for everyone. A few of the main topics to address include:
Any and all details of the changes you plan to make in the future, as well as any actions taken during their absence to sanitize and prepare the workspace.
New work practices and guidelines for health and safety such as general hygiene practices, personal protective equipment, social distancing rules, and more.
How you'll transition policies such as remote work, time off, sick days, and flexible schedules if they were adjusted during the pandemic.
Resources available to employees if they have any questions or concerns.
Customers
During these difficult times, customers understand and expect that your business will be operating differently than before. However, they still expect transparency and timely updates as you establish a path forward. It's important that you ensure customer experience during times of uncertainty. As a business owner, there are several items and practices for when you're communicating with customers.
Just like your employees, it's important to use multiple channels to ensure your message is widely received and reinforced. Stay active and present on your social media accounts, and engage in conversations with your customers knowing that people will be on their phones or other electronic devices more than usual during this period of time.
Demonstrate that customer interests are a top priority and address their concerns directly.
Create and share an FAQ document outlining specific questions around your supply chain, your health and safety practices and potential risks to your customers if they continue to patronize your business.
Reach out to affected customers and offer assistance where appropriate.
Be positive and honest. Dig deep and share a message that reminds your customers why they love your brand in the first place. Be a positive part of your customers' consuming experience.
5) Execute
With your researching, planning, and preparing all complete, it's time to put your reopening strategy into motion and get the ball rolling. The following steps will help you set yourself on the right track for getting back to business and continuing to operate.
Develop a Time Frame
Because states are rolling out their reopening plans in phases, it may be difficult to nail down a precise timeline for your reopening. The CDC recently released some guidance tools to help aid businesses as states reopen. According to the CDC, businesses should only consider reopening if they meet the following conditions: You're in a community that no longer requires significant mitigation, reopening would be in compliance with your state and local orders, and you're ready to protect employees at higher risk for severe illness.
As you develop your time frame for reopening, here are a few steps you can take to make a smoother transition:
Get Input From Your Team – If your business is customer-facing, ask your staff for their thoughts and concerns about interacting with customers in the near term, given the current circumstances in your state. Some staff may be eager to get back to work, while others may feel more comfortable waiting a week or two for an additional drop in COVID-19 cases.
Create a List of Pre-opening Tasks and Plan Out an Anticipated Schedule – From deep-cleaning and sanitizing to rearranging furniture to encourage social distancing, make a list of everything you'll need to do to get your business customer-ready.
Coordinate With Your Vendors – If you've been shut down, start reaching out to vendors to re-establish your supply chain and administrative support. If you've been operating in a limited capacity, plan ahead for how your inventory needs may increase as business picks up.
Give Your Customers a Heads Up – Even if you don't have an exact date for reopening yet, stay in touch with your customers and let them know to stay tuned for an upcoming announcement.
Lay Out Your Marketing Strategies
With the coronavirus pandemic rapidly changing how companies operate across the United States, many businesses have taken to email, social media, and in-store signage to communicate clearly with customers about what they're doing to respond. It's extremely important during this time to lay out your marketing strategies and make sure they align with helping you to reopen your business. Here are several marketing strategies to consider implementing into your business plan:
Assess Your Competitors and How They're Handling Marketing and What Marketing Strategies They're Utilizing – Study both local competitors and ones in other regions where the COVID-19 situation may be different. It's important to get a broad range of marketing and communications examples and gauge whether customers are reacting positively or negatively. 
Reach Out to Your Community – If you find yourself in need of inspiration and encouragement, don't hesitate to reach out (virtually) to your community of fellow entrepreneurs. We're all in this together, so try to set aside some time to share a few stories, trade information about what's working well, and build a stronger sense of camaraderie with those around you. You can even chat with other non-competing companies to see what they're doing and what marketing strategies they're using during these times.
Create Updated Marketing Strategies That Reflect Your Customers' Current Needs – Successful marketing in the COVID-19 era means shying away from overly promotional messaging and speaking to the current reality and experiences your customers are facing. 
Connect With Your Customers – It's extremely important to connect with your customers and be a positive part of their consumption. Be loyal to your customers so they'll be loyal to your company. It's important to ensure a good customer experience during times of uncertainty. Moreover, strengthen your bonds with your community and customers. Right now, a lot of people are adjusting to new daily routines. For some, that might mean working from home, for others, that might also mean taking care of (or homeschooling) their children. If you're able to provide any resources or services—even if it's just a free, downloadable coloring book to help keep kids entertained—consider creating a landing page to help you easily share it with those in your community.
Ramp Up Your Social Media Presence – Your customers are already on social media, but these days, they're likely checking in much more frequently to get the latest updates on the virus. Whether you're posting about the virus specifically or trying to offer light, positive content to help take people's minds off the panic, it can be helpful to increase your posting frequency to ensure you are showing up in their news feeds.
Increase the Focus of Your Digital Channels – It's time to focus on serving your customers through digital channels. You may already offer phone and email support to your customers, but now is the time to increase your customer service capabilities and ensure your patrons can reach you — no matter where they are. Social media is a good place to start, as you can offer the option to chat via Facebook Messenger, WhatsApp and other instant messaging platforms. You can also offer video conferencing options through Skype or FaceTime, so your customers can get that "face-to-face" feel without actually being there in-person. Digital marketing is more important than ever, to learn more about digital marketing priorities during a crisis, click here.
Be Intentional and Create Meaningful Content – With so many people confined to their homes right now, many people are spending more time online. Focus on creating meaningful content that resonates with your audience. Be sure to consider the context and timing, however; not every message is appropriate for every channel. Focusing on your overall content strategy has a long term ROI, and right now, short term results will not be nearly as good as they were pre-COVID-19. There are several ways you can do this:
Send a postcard to let your customers know you're thinking about them and can't wait to see them again. While you're at it, you can even plan ahead and create postcards to welcome new customers when you're open for business again.
Instagram stories can be an interactive way to connect with your audience. Try posting a few to show off your upcoming products, discuss your plans for the coming months, or just chat about how you're doing.
If you're knowledgeable about a certain subject and you've always wanted to share what you know with others, now's the time to start organizing your ideas. You could create a downloadable guide, an ebook, or even a series of helpful and SEO-friendly blog posts.
Put a Focus on Your Website – Updating your website with important and helpful information is key during this time. You need to keep your consumers informed with any updates your business may be making. And as CEO of Vivid Candi, Chris Wizner, says, "One of the best places to put your time and money as a business right now is your website, with focus on SEO. It [SEO] has a long term ROI and right now short term results will not be nearly as good as they were pre-COVID-19."
Get Creative – If people can't come to your business in-person, think about creative ways you can bring your business to them. For some businesses, services and products that they offered before COVID-19, may not apply to customers at the moment. Take the value of your company, get creative, and think about unique experiences that you can offer right now. Think about how you can take your company digital and utilize technology. Since everyone is staying home right now, bring monetary value to education or an online perspective, that you may not have previously offered. For example, if you're a restaurant or coffee shop owner who isn't able to serve customers right now, maybe you can create a series of online classes to teach people how to prepare some of their favorite dishes or drinks at home. Take to Instagram stories or Instagram Live to show customers how you cook or dine at home. Or, if you operate a gym or yoga studio, perhaps you can offer live-streamed sessions that members can attend online. Remember, there are infinite solutions to every problem.
Be Resourceful – There are a variety of ways businesses can respond to the current COVID-19 pandemic, but our suggestion is to be pragmatic and resourceful. For your business, this means being cognizant and considerate of the real impact on your customers. Consider your relevance to the situation. Don't try to force-fit your brand into places where it doesn't belong. Reach out to your audience to find out what they need—and what you can do to help. For example, you could send out a survey using email marketing as well as posting it on various social media channels.
Demonstrate How Your Company Brings and Adds Value To Its Customers – Have a message and dig deep. Remind your customers why they fell in love with your brand in the first place. Demonstrate how your company will add to their lives. Make sure you're looking at what unique value your business can offer to people during this time. Let your consumers know that your company understands them by humanizing the company. Show gratitude and show what your business is doing proactively. Remember, loyal customers, make up the majority of your company's profit. Follow the 80-20 law, for instance, 20% of customers can make up 80% of your profit. Therefore, it's important to acknowledge the circumstances and continue to connect with them. Plan social content that provides audiences with a look at the human side of your business, like a weekly "meet the staff" feature that introduces folks to your team or a behind-the-scenes look at how you make your products.
"One of the most important marketing strategies that every business owner should utilize when reopening during and post-COVID-19, is making sure you're looking at what unique value your business can offer to people during this time. This is something we've been talking about to our clients a lot during this time. Look at what your edge is that can help people. You can't just go with what worked in the past."

Anita Hoffman, COO of Vivid Candi.
Remember to Reassure People – Let people know what you're doing to keep them safe during these times. During this time, a lot of people are investing in themselves, trying new things, and educating themselves. Try to see how you can create more convenience. See how you can offer unique value that's out of pocket, something that they may not have thought they needed, but now they do.
Communicate, Communicate, Communicate – Now more than ever, it's extremely important to use your marketing channels to communicate important reopening announcements, changes, and information your customers will need to know. Stay on top of your website, blog, email lists, social media channels, and other platforms to deliver a consistent message about your business's plans. Moreover, keep your consumers updated. No matter what type of business you've got—whether you run a hair salon, a clothing store, or a stall at the local farmer's market—there are plenty of people out there who want to hear from you. Consider adding a signup form to your site and sending regular email updates to keep the conversation going with your customers, fans, and friends. Not only does it help you keep folks in the loop about any changes to your hours or product availability, but it's also a great way to let them know how they can support you during this difficult time.
If you find that these, or any other content opportunities or marketing strategies you've discovered resonate with your audience, consider adding them to your long-term marketing plans. Any marketing strategies you put into place now will only make your business stronger on the other side.
When asked what the three things he finds are the most important for businesses to implement into their marketing strategy when planning to reopen their business either during or post-COVID-19, Chris Wizner, said, "The first most important thing for a business to do to reopen during or post-COVID-19 would be to educated their consumers on what they are doing to make their business COVID safe and compliant with local, state, and federal laws (i.e. masks required, 1-way aisles, contactless ordering, etc.). The second most important thing would be to offer donations to first responders as a part of your marketing. The third most important thing to do would be to simply market! Don't disappear! Now is the time to get back out there and raise your brand awareness and stay strong as a brand."
Be Ready to Adapt to Any Obstacles
Anticipate and Prepare for Challenges – Like many things in life, no matter how prepared you think you are, there will always be obstacles that come your way that you weren't necessarily ready for. You may find that some elements of reopening your business are more difficult than you expected. You may need to change directions quickly and make swift decisions to overcome obstacles.
Check-in With Your Employees – During your first few weeks of operating "normally" again, frequently chat with your staff and check-in with how things are going and how they're feeling overall. It's important your employees feel valued, especially during this time of uncertainty. See if there's anything you can do to make their jobs easier or give them greater peace of mind about their health and safety. Who better to receive feedback from, than the people working for you?
Create Various Ways to Receive Feedback – Listening to your employees, customers, vendors, and partners during this time is critical for your future success. Have one-on-one conversations, share polls on social media, and send out anonymous surveys via email to encourage your stakeholders to share their thoughts. Create formal and informal ways of collecting feedback. 
Analyze Your Sales Data, Customer Behavior, and ROI – It's important to know that your numbers most likely won't bounce back right away, especially if you've changed your product or service offering. That, however, doesn't mean they won't eventually. Keep an eye on your business analytics to understand what's working and what's not.
Gauge the Overall Community Response – Pay attention to what customers are saying about you as everyone adjusts to your industry's operational changes. Take a look at what they're saying about your competitors too, as this may help you make adjustments! Moreover, take customer suggestions seriously and always acknowledge anyone who mentions your business directly. Show your gratitude to your customers.
Respond and Adjust Your Strategy
Not only is it important to be prepared, but it's also important to learn how to adapt and make changes where necessary. As a business owner, you need to be able to respond and adjust your strategy accordingly.
Use Feedback You Receive to Make Adjustments Where Necessary – Your employees and customers may be feeling apprehensive and nervous right now, so it's more important than ever to meet their needs. Do what you can to adjust your operations in response to stakeholder feedback. Use the feedback you receive to your advantage and prove to your employees and customers that you can adapt and appreciate them enough to listen to their opinions. Show that you value what they have to say and make improvements. 
Communicate Changes in a Timely and Transparent Manner – Let people know what's happening and why. If appropriate, give credit to the employee or customer who inspired the change so your audience knows you're listening to them. Be honest and transparent with everyone to show that you understand and acknowledge what's happening around you, and you aren't solely focused on making a profit. Be timely with your responses as well. In addition, be sure to communicate across a multitude of platforms to ensure that everyone is able to receive the updates and stay informed.
Continue Planning Out Your Road Back to Normalcy – Normalcy is not going to happen overnight. In fact, "normal" for you moving forward may look very different from what it looked like before the coronavirus pandemic. Your journey back to the volume of customers you had before may take time, but all your business can do is keep learning, growing, and evolving as new information becomes available. It's important to continuously research, learn, and adapt so that your business can be the best it can be.
How Vivid Candi Can Help Your Business Reopen During and Post-COVID-19
Vivid Candi was built on the innovation of digital and social media marketing, as such, the agency has made a 180 shift to rebrand during COVID-19 and help businesses market despite the tough market conditions. In addition, the agency is now offering new services and pricing during the COVID-19 outbreak to help during this time of transition as follows: 33% off discount to new clients from affected industries during COVID-19 for the first 2 months of their marketing retainer or an entire website, COVID-19 disaster relations, virtual coffee consulting, cloud transition consulting, and rush same/next day turnarounds.
"Nearly overnight our agency made a 180 shift in our operations, website, marketing, and services in response to COVID-19. We now highlight our seamless cloud-based process using video chats, screen shares, and excellent cloud-based project management. We're meeting new clients virtually for the first time these past few weeks with hopes of meeting in person later when things are safe. Our team meets daily via video chats. We've hosted virtual coffee mixers. Most importantly, we donate a great deal of time for COVID-19 PSA disaster relations & marketing for various organizations including the Malibu Chamber of Commerce, CovDrops.com free COVID-19 app, and more."

Chris Wizner, CEO of Vivid Candi.
Vivid Candi is fully operational cloud-based online and understands the importance of keeping a digital presence. Between January and late March, internet traffic increased by around a quarter in many major cities. Video calls have replaced face-to-face interactions and stay-at-home entertainment is booming. Although businesses can't see their customers face-to-face, it's extremely important during this time to be interactive and have a solid digital marketing strategy and plan implemented.
Vivid Candi has helped clients throughout various disasters and is prepared to help now. New clients and those in affected industries (i.e. travel, retail, and restaurants) are given a 33% off discount for the first 2 months of marketing retainer fees or for an entire website. Vivid Candi is also offering services to help clients update their website with popups about COVID-19 and what they are still doing to work with customers. The agency can help with emails, press releases, social media posts, and more. Virtual coffee consultants are now available via Google Hangout video chat to consult and brainstorm solutions. Furthermore, being a digital agency, Vivid Candi is already greatly experienced at running operations from the cloud with high efficiency. The agency can offer virtual consulting sessions to help implement cloud solutions. And finally, when needed, Vivid Candi is available for rush rate same/next day turnarounds to help your business with time-sensitive urgent changes due to all the fluid changes happening around the world.
Read more about how Vivid Candi can help your business during the COVID-19 pandemic at https://www.vividcandi.com/.
---
Learn more about Vivid Candi, a digital tech agency in Malibu, that offers full-service digital marketing services, custom web design and development, and more for a multitude of clients.