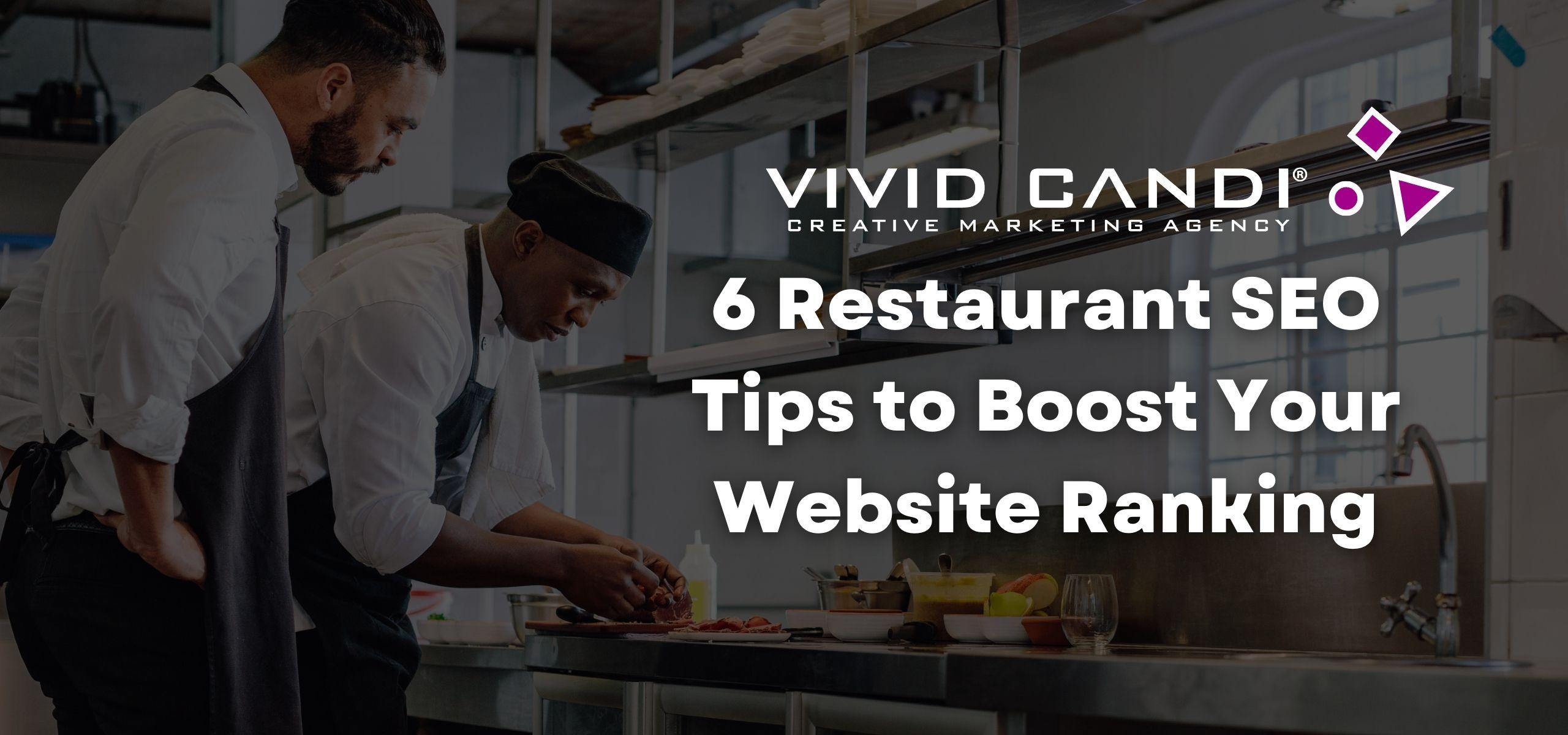 Search Engine Optimization (SEO) has become important in bringing more traffic to your website. High-quality website traffic can bring more potential customers to your business. Even though SEO is vital to restaurants' online marketing, most restaurant owners are still confused about what SEO is and how to utilize it. Our digital marketing agency – Vivid Candi is here to help restaurant business owners ditch the learning curves of SEO! With proper SEO strategies, your website can get ranked on the first page of search engines like Google, Yahoo, Yelp, Youtube and Bing when customers search for a business like yours.
By applying effective restaurant SEO marketing, you will help your business appear first in the search results, ahead of your competitors. When potential customers search for certain keywords related to your restaurant, they will find you at the top of the search engine results. This shows that your restaurant is the best option for what they are looking for.
For example, when customers search for "best seafood restaurant with bar near me" if your restaurant happens to meet their criteria, you want to be one of the first search results. This can be done with restaurant SEO.
Restaurant SEO involves many aspects including optimizing your restaurant's website copies, URL, social media SEO, and other digital platforms where you can build a presence. To ensure that you are targeting the correct search traffic, it's necessary to research keywords that are directly linked to your niche.
Let's take a look at two aspects of SEO-on-page SEO and off-page SEO. One of the first steps in implementing these keywords is on-page SEO. On-page SEO consists of including your niche keywords in meta tags, titles, and descriptions. This will ensure that your restaurant appears higher on search results than your competitors.
Off-page SEO is also known as link building. SEO specialists build out a tier of backlinks from reputable sites which link to your website. Search engines boost websites that have a lot of other websites linking back to them. High-quality backlinks help Google and other search engines recognize your website's credibility.
And don't forget Google Maps!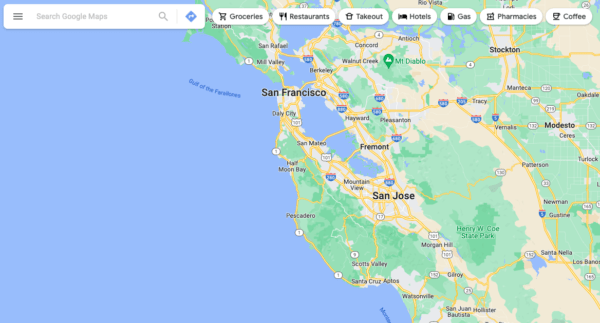 Google Maps offer many functions for local businesses to showcase themselves. Restaurants can add beautiful photos and videos of their dishes, and even get tons of reviews to show off their popularity. An optimized Google Maps can be super beneficial for a local business like yours! It also has a special boost from Google as Google loves to put Google Maps and Google My Business information above most other types of content.
This offers a high return on investment because every time a customer actively seeks "food near them", they will see your restaurant as one of the first results!

Here are six Restaurant SEO tips that will boost your website's search engine rankings.
1. Identify keywords
To begin, make a list of the keywords that you want to appear in an online search for your business. People tend to conduct their searches using phrases, so having a mix of single words and phrases (called long-tail keywords) is a good idea. Keywords should include both generic terms such as "restaurants in Utah" or "quick food restaurants in Louisiana" and specialized terms such as "alfresco wine bar" or "vegan pasta".
Consideration of your customer segments can help you identify more niche keywords. For example, if your restaurant is pet-friendly, you might include that as one of your keywords.
2. Get listed on online directories
Don't forget to list your restaurant on sites like Google My Business, Yelp, Bing Places for Business, and other restaurant listing sites. Make sure you have all of the necessary information, including your address, business hours, contact information, and website. Your data should be consistent across all sites. Any modifications to the information should be updated as soon as possible. Submitting your information to more directories can help you improve your chances of appearing in localized searches.
Backlinks can also be used to increase traffic to your website. A backlink is a link from one website to another website. These links are super beneficial to your website's SEO rating and domain authority since Google places a higher value on websites with a large number of high-quality, authoritative backlinks.
3. Have lots of pictures
There is no doubt that we live in a visual age. Even Google acknowledges that having visual content is an important website ranking factor! A good idea is to take pictures of everything: the outside of your building, the inside of your restaurant, the food (of course the cuisine!), unique events, and anything else that has visual appeal. Include these on your website and throughout all of your social media sites. Make sure these image files include optimal alt tags and descriptions so Google can show them high up in the search results.
It's important to not forget social media SEO. Optimizing your social media with keywords will be highly beneficial in improving your internet visibility. Visual information, such as photographs or videos, will pique the interest of potential customers. People who interact with your restaurant on social media may not become a customer right away, but you can guarantee that their social engagement can help spread the word of your restaurant to their entire network of friends and family. When posting on social media, a good strategy is to include relevant hashtags and links that refer to your website. This can help with your link building.
Some ideas are to post photos that highlight the food and the restaurant's interiors and exteriors. These photos can encapsulate the overall vibe of the restaurant and help customers know what to expect.
Another idea is collaborating with food bloggers who are the best at creating user generated content (UGC) for your restaurant. You can ask famous food bloggers to include a link to your restaurant website on their blog or social media bio link, this is another way to increase exposure to your restaurant!
To summarize, social media networks such as Facebook and Instagram and search engines such as Google Search or Google Maps are the most popular ways that customers find which restaurants to go to. This is why restaurant SEO is such an important marketing aspect. A good SEO expert knows how to approach each channel differently to get the best results. A mindset to adapt will help you communicate with your audience more organically and get the most out of your digital marketing efforts.
4. Generate regular content
Blogs allow you to add your keywords to the website copies. Well-written blogs help you address a variety of topics catered to various customer interests. You can write about both internal events within your restaurant and more general issues such as nutrition or sustainable farming. The first step is to determine which keywords you want to use and weave them into your blog naturally (No one likes keyword stuffing).
When you optimize your web pages, including your blog entries, you can make your website more known to individuals searching for your product or service. Blogging can help Google position your website as a relevant answer to your customers' questions. Blog entries that employ a range of on-page SEO techniques can help your site rank higher in search engines and appeal to more readers.
5. Add your restaurant to review sites
Google values reviews and favors establishments with positive feedback. There are so many benefits when you put yourself out there on major review sites to encourage your customers to leave reviews publicly. A large number of favorable reviews establishes your credibility and trustworthiness, allowing you to rank better in Google search results.
Being a restaurant on Yelp can help you reach people from all around the world, but more importantly, reach locals looking for good meals. Yelp is available to businesses for free and is essentially free SEO for your restaurant since Yelp counts as a backlink too.
For restaurant businesses, reviews are very important in attracting new customers. When someone is looking for a place to eat, they will be more likely to book a reservation or simply stroll in if they read many great things your customers have written about you.
6. Make your online ordering option a priority
Your website should 100% have a distinct page for online orders. You can include the terms "online ordering," "pickup," and "takeout" to clearly indicate the purpose of this page. It's even better to include the phrase "online-ordering" in the URL. People running wide searches like "takeout restaurants in Florida" can find you more readily this way.
Every visitor to your website is a prospective customer. The more people visit your restaurant's website, the more revenue potential you will have. Restaurant SEO has long-term benefits to your restaurant's online presence overall!
Some examples of engaging SEO friendly content include:
Blog: A weekly or monthly blog detailing the current happenings at your restaurant, such as events, new menu items, or information on your signature dish. If your material is relevant to your current or future consumers, it will result in an increase in viewers, which will lead to a better SEO ranking and increased restaurant foot traffic.
Customer Reviews: Request reviews from customers or host tasting sessions for influencers, then post the results on your website and social media accounts. It will not only provide frequent content for your website, but it will also make your clients feel special and a part of your success. It's an excellent sales technique for attracting more customers.
Photos and Videos: Share photos of your food, the events you're attending, or videos of what's going on in the kitchen. Pictures and videos tend to capture more attention from the audience and are easier to engage with. As a result, it's an excellent strategy to drive more traffic to your website and restaurant while also enhancing your restaurant's SEO position.
Vivid Candi provides restaurants with SEO services and tactics that help them stand out and get recognized, resulting in more visitors to their website.
Why restaurants should work with an agency that offers SEO specialized in restaurants.
The restaurant business is a demanding brick & mortar industry that includes a lot of moving parts due to its non-digital nature. You must have a menu that will appeal to a wide range of customers while keeping up with the current health trends, and advertise your business well to stand out from the competition.
Restaurant SEO is important for success simply because local advertisement is not enough now that most people look online for information instead. Hiring an SEO agency that specializes in restaurants can add many benefits to your digital marketing strategies. Here at Vivid Candi, we specialize in helping restaurants with a variety of marketing services including restaurant SEO, and have created tons of digital success for our brick & mortar restaurant clients.
Don't know how to do restaurant SEO yourself? Then work with our pros! We offer a free consultation to help create your own restaurant SEO strategy.