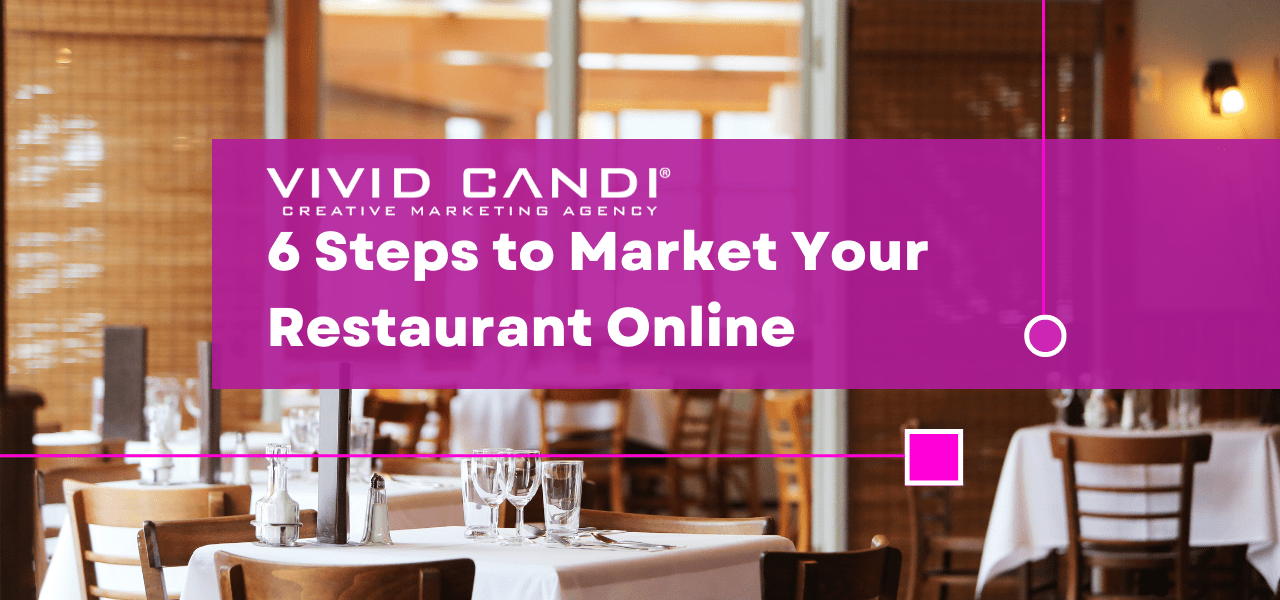 Competition among restaurants is high. That's why you'll need a well sought out marketing plan in order to market your restaurant online.
Guess what, you're in luck! Because this marketing guide is going to provide all of the innovative, effective, and competitive places you need to be visible in order to attract, gratify, and keep customers coming back.
Here are 6 Steps to Market your Restaurant Online
1. Create a brand identity for your Restaurant.
More than just your brand colors make up your brand identity. It expresses the personality of your company, the tone of your material, the feelings you want to evoke in your customers, and what you want them to feel when dining in or ordering out from your restaurant.
Establish your ideal customer, then segment that number into a distinct customer base based on their interests and lifestyles. Develop a consistent theme that works for all of your characteristics, and then use it in pieces of content, and the material you develop.
2. Have a website
A website is essential. You should have a homepage, about us page, a menu, and a contact page at the very most. Furthermore, you should include a testimonial feedback page, blog, and even a faqs page on your website. Your website is the first point of contact for current and future diners, so make it look professional and user-friendly.
3. Set up your social media accounts & web presence
Your social profiles are next on the list of things to do to improve your internet visibility. Facebook and Instagram are the most popular social media sites for restaurants, but TikTok, Twitter, Youtube, and even linked in have a role for many businesses. Use your socials to attract potential customers and make your restaurant known.
Create a community on your Facebook business page:
 Businesses that have a presence on social media do well. It is needed to be where your audience is, and they are on social media so ignoring social media in the competitive food business is a big mistake.
● Treat your page as a listing: Facebook is a business directory! Fill in all fields, promote feedback, and keep the information fresh.
● Customer images, forthcoming events, special deals, hours updates, and so on should all be posted frequently.
● Encourage discussion, respond to comments, and follow back your followers.
Create a Google Business Profile.
It's critical to create a Google business profile for your restaurant. This listing allows you to appear in google maps and local search results, increasing your chances of being discovered by potential clients!
4. Sign up for Restaurant Apps.
Dining and restaurant apps are among the most effective free restaurant marketing strategies, as being found on one implies being found by customers who are looking for something specific.
Such restaurant apps are:
·  Yelp: Yelp is one of the most popular and well-known online services. Its growth has been mainly because it is such a great app. From over 50 million reviews for businesses worldwide, you can easily look up local restaurants, read plenty of testimonials, and even view great local deals and photos of the establishment. Search filters allow you to narrow down results depending on distance, cost, and rating, so you know exactly what you're getting into. It also works well in a variety of other establishments.
·  Foursquare: Foursquare has had tremendous success in recent years. You can follow people whose food preferences suit you so that their suggestions appear first, along with tips for what to order. You can also show the app what your favorite things are, and it will customize its results to your preferences, ensuring that you only see places you want to see.
·  Eat24: Sometimes we all get lazy to go out and dine. Eat24 can save us time and effort from dressing up and going out. Eat24 is just for you! Staying in and having the food brought to you while binge-watching your favorite shows is one of the things that many users like to do. It allows you to order food from over 25,000 different restaurants in over 1,500 different cities. You can search for specific cuisines, but more impressively, you can look up specific dishes before browsing delicious food photos to see what piques your interest. Eat24 will even let you securely store your payment information so you don't have to remember your credit card numbers.                                                            
5. Start Pay Per Click Ads and SEO to get traffic from Google
There are a few significant things to consider when deciding how to invest your time and online marketing budget, including the difference between PPC (pay-per-click) ads and SEO (search engine optimization).
Seo improvements can help your website rank higher on google search by making it more relevant to users, whereas PPC ads, such as google ads, are paid online advertisements that allow businesses and website owners like you to bid on the opportunity to show an ad next to searches on google.com.
6. Get help with Online Marketing and hire an agency that specializes in Restaurant Marketing
Every business requires an effective, well-thought-out, and well-executed marketing strategy. While most businesses recognize the importance of a strategic marketing plan, few understand what it entails or how to put one in place. A marketing agency will collaborate with you to develop and implement a successful marketing strategy. This will result in the generation of leads for your company, which can then be converted into sales, putting you on the path to business growth.
So, to avoid feeling overwhelmed, and having to learn marketing tactics, hire an agency that knows how and what is best for you and your restaurant.